The Mitel and RingCentral Partnership
The Mitel and RingCentral Partnership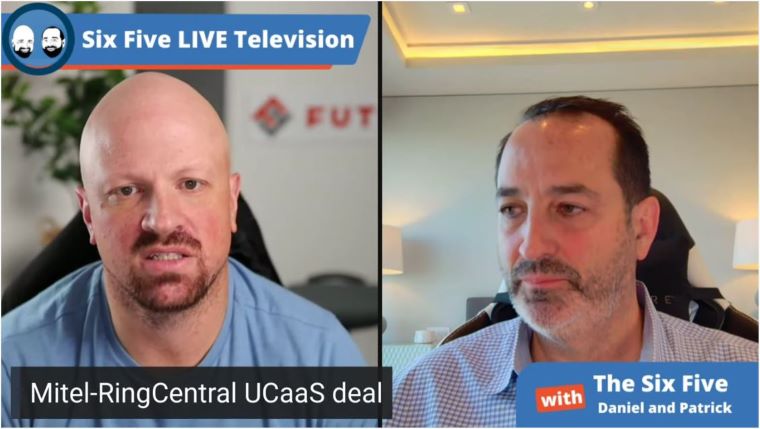 The Six Five team takes a look at the Mitel and RingCentral partnership.
Watch the clip here:
If you are interested in watching the full episode you can check it out here.
Disclaimer: The Six Five Webcast is for information and entertainment purposes only. Over the course of this webcast, we may talk about companies that are publicly traded and we may even reference that fact and their equity share price, but please do not take anything that we say as a recommendation about what you should do with your investment dollars. We are not investment advisors and we do not ask that you treat us as such.
Transcript:
Daniel Newman: All right. In other interesting news, Pat, and you and I both were tracking this but this week, RingCentral and Mitel worked together to basically create a new exclusive UCaaS partnership called MVP and MVP will integrate with Mitel's cloud link technology and provide Mitel's customer base of almost 35 million with a more simple path to migrate to the cloud or cloud phone system. This was a big move for both RingCentral because of course the company wants to capture a bigger part of market share for UCaaS and UCaaS is still heavily on prem and concurrently Mitel, which at this point still is limited to prem based private cloud tech deployments, is looking to take advantage of the market and the desire for people to put phone systems in the public cloud.
The way this partnership works is that RingCentral is going to pay $650 million to Mitel and they're going to acquire some intellectual property and patents and rights to cover network and call management security and infrastructure. From the Mitel side, the company's going to basically spin around and invest 200 in equity back into RingCentral. And so, this is basically going to come out in the first half of 22 but I think this is going to be a big impact and was a very necessary move at this current juncture for Mitel as well as a good move for RingCentral.
Because like I said, you have this shifting demand a lot like other cloud workloads, Pat, you and I have talked where the world thinks everything is in the public cloud but it's not. RingCentral has grown exponentially. Had some very, very big success around being simple to deploy, cloud based IP phone systems but you've got so many customers that still want to do this on prem and they have not had an answer for this and now they're going to have an answer for this.
Credit to now chairman of the board, Mary McDowell, she's been elevated to chairman in the company, now has a new CEO, Tarun Loomba, and this was a timely move. It's going to be important long term. I think it's good for both companies. And I think it solidifies both of their growth paths going forward. I've long said, I think Mitel needs to get to the cloud, needs to address that particular part of the market. And now they have.
Patrick Moorhead: Yeah. Daniel, great analysis. I'm going to go to the one slide that's kind of the before and the after. Here's where we are today and then I'm going to flip over here and you can see on the far right, what happens to UCaaS. It goes from Mitel hosted to RingCentral hosted. And I think this was the slide that kind of told everything for me. And quite frankly, this reminds me very much of what we have with HPE, we have with Dell and we have with Lenovo that do not have their own public clouds. The current on prem business is a lot bigger than the cloud business and that's true for UCaaS and that's also true for CCaaS but it's clearly going to the cloud. Now you've got cloud only like an 8×8 and gosh, a Zoom, as an example.
Interestingly enough, you have Zoom who I know is eyeballing on prem solutions because there are certain types of customers that require on prem solutions. But when I think of Lenovo, when I think of Dell and HPE, Mitel is going to have to find a way to monetize the public cloud. And I think one argument for at least UCaaS might be okay, well they just did. They just did a deal with RingCentral. RingCentral is a public company, Mitel is a private company. I'm going to be interested to see some of the longer term financial deal that happened with that. Because is Mitel going to get X amount of dollars when it brings in a new customer and brings it over to RingCentral? I know there's going to be an exchange of money on this deal that you talked about. But my goal is to better understand the go forward model of Mitel but it's going to look a lot like what we have with HPE, Dell and Lenovo. Not like IBM and Oracle who have private and public clouds but those three companies.
Daniel Newman: Absolutely. Pat, let's keep moving. We're doing okay today. Normally it's the Six 20, it's the three hour or long pod but we're hitting the topics. We're keeping things moving and I like that.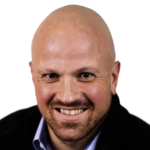 Daniel Newman is the Principal Analyst of Futurum Research and the CEO of Broadsuite Media Group. Living his life at the intersection of people and technology, Daniel works with the world's largest technology brands exploring Digital Transformation and how it is influencing the enterprise. Read Full Bio