The Market Significance of Rakuten and 1&1 AG Partnering to Build Germany's Fourth Mobile Network
The Market Significance of Rakuten and 1&1 AG Partnering to Build Germany's Fourth Mobile Network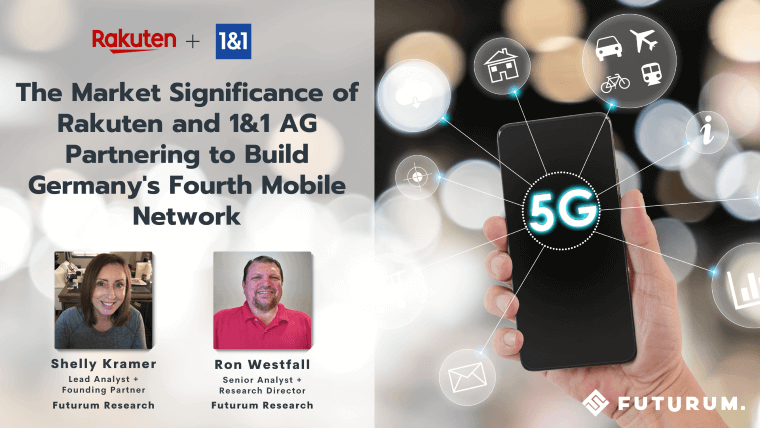 For this vignette of a recent episode of the Futurum Tech Webcast, Part of the 5G Factor series, analysts Shelly Kramer and Ron Westfall delve into Germany's 1&1 selection of Rakuten as the strategic supplier for its 5G build. The discussion emphasized:
1&1 is building out of a fourth mobile network in the German mobile market to compete against incumbents DT, Vodafone, and Telefonica Germany.
How 1&1 is setting out to build a fully virtualized cloud native 5G network, emulating Rakuten's similar path in Japan competing against the Japanese incumbents such as NTT and Softbank.
How 1&1's MVNO and fiber to the home experience can rapidly augment becoming a bona fide 5G competitor in the German market.
In sum, 1&1's entry as a 5G standalone mobile operator, with Rakuten's backing, can make an innovative difference and light the German market on fire in terms of the 5G race.
Watch the clip here:
Disclaimer: The Futurum Tech Webcast is for information and entertainment purposes only. Over the course of this webcast, we may talk about companies that are publicly traded and we may even reference that fact and their equity share price, but please do not take anything that we say as a recommendation about what you should do with your investment dollars. We are not investment advisors and we do not ask that you treat us as such.
Transcript:
Shelly Kramer: I want to talk a little bit about Germany and the market significance of Rakuten and 1&1 AG partnering to build Germany's fourth mobile network. Talk a little bit about that.
Ron Westfall: Yeah. This has definitely been a whirlwind. So not only did Rakuten purchase Altiostar, the same day, basically, they announced that they will be the strategic supplier for 1&1's build out of a fourth mobile network in the German mobile market. So, today you have DT, Vodafone and Telefonica Germany all competing. One outcome was that 1&1 became a MVNO. So, they actually already have mobile networking experience reselling their service using, for example, the Telefonica and Vodafone networks. So, this is not going to be a complete stretch for them. Plus they already deploy fiber to the home, for example, and offer IPTV services, smart home services.
So, this is really going to be, I think, a shakeup of the German market in the same way that Rakuten is making inroads in the established Japan market. It's challenging directly the Japanese incumbents such as NTT and SoftBank. So, this is going to be very interesting to watch, because they're basically setting out to build, again, a fully virtualized cloud native 5G network. This is, I think, going to enable 1&1 to really differentiate themselves over the long-term and really make things very interesting in the German market, because they confuse it with their existing fixed access network, they already have, for example, 10 million plus mobile customers. So, their MVNO arrangement plus around 5 million fixed access customers. So, this is not something being done from scratch. This is something that is ready to go in many key ways and definitely Rakuten's RCP technology, I think, will provide an innovative difference to light that market on fire in terms of the 5G race.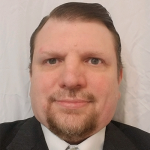 Ron is an experienced research expert and analyst, with over 20 years of experience in the digital and IT transformation markets. He is a recognized authority at tracking the evolution of and identifying the key disruptive trends within the service enablement ecosystem, including software and services, infrastructure, 5G/IoT, AI/analytics, security, cloud computing, revenue management, and regulatory issues. Read Full Bio.