The Honeywell Connect Event
The Honeywell Connect Event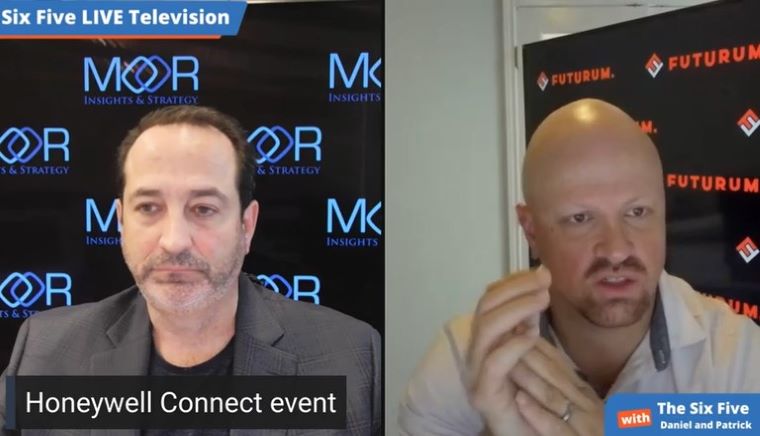 The Six Five team discusses Honeywell's Connect Event.
If you are interested in watching the full episode you can check it out here.
Disclaimer: The Six Five Webcast is for information and entertainment purposes only. Over the course of this webcast, we may talk about companies that are publicly traded and we may even reference that fact and their equity share price, but please do not take anything that we say as a recommendation about what you should do with your investment dollars. We are not investment advisors and we do not ask that you treat us as such.
Transcript:
Daniel Newman: Yeah, so you were with Honeywell for what turned out to be another really good event for their HCE, which is their software platform for the Connected Edge.
Patrick Moorhead: Yeah, I mean I was all in on this event, Daniel. I had a conversation with Kevin Dehoff, Honeywell president and CEO on what he wanted to accomplish with the event and I wrote a Forbes article on it and you can see that in the show notes. But it was good, there were new products, there were basically three new products that came out. They expanded their OT, cyber security, they brought out Honeywell, Honeywell Forge Performance Plus for industrial customers and I viewed that as an EPM play and a sustainability service. And then finally really leaning into the future SaaS capability that they want to bring to the table. And you know, you step back and you ask yourself, let's go back 10 years. We did one of the first white papers on segmenting the internet of things and we had the industrial internet of things, then we had the human internet of things.
And of course we did a four quadrant analysis of different workloads and use cases and talked about what it took to win. I think 10 years ago the belief was that the born in the cloud companies were going to win in this whole industrial internet segment. I mean, you know, you have AWS and in Greengrass, you had Google Cloud IOT platform. But the reality is, is these big turn, huge turn types of projects. They're strategic, they take a lot of time and they need to connect with Brownfield. Think of manufacturing plants, think of airplanes, think of nuclear power plants, retail warehouses, life sciences, commercial real estate, none of that is pretty unless it's brand new and with about 10% brand new and 90% needing to be retrofitted, Honeywell absolutely has a chance here, Daniel, a big chance. They speak OT, they are OT to so many different industries, commercial real estate, retail, industrials, life science, airplanes.
And then they brought in a bunch of folks from Oracle SAP to build out a platform and we're in year three or four now and I think these folks absolutely get it. They also understand the reality of the shifting demographics. One of the things that they went hard at is they showed the past and the future. In the past they had a middle aged guy, white guy with a hard hat on saying 30 year expert gut feel right with a clipboard. And then on the other side they had probably a Gen Z African-American woman saying data is real, the digital native and they can't get people to come and work these jobs. So the whole thought here is if you have a ton of sensors, collect all that data, you can literally do a lot of this control from your smartphone or a tablet was all about attracting the digital superheroes. Clean data, automated operations, AI and ML for decision support and world class tools.
So I am very optimistic. They had a lot of great people either on stage two, they had Infosys, they had Jen Feld, she was a guest of the Six Five, on. They had OT cybersecurity experts, they had real people, Daniel, one guy got on with a jeans and gym shoes and a T-shirt and I think there may have been a mustard stain on it, but this guy basically worked OT security in a factory. So I'm really interested to see what happens in the future. I'd like to see more partners engaged and the one commitment that CEO Kevin Dehoff made and also David Trice is they're going to go to six month updates, I'd like quarterly updates, I like a lot of SaaS products we know, but you have to start somewhere, six month updates driven by 1800 software engineers, 3,600 employees and 150 data scientists. It was an impressive show.
Daniel Newman: That is impressive Pat and by the way, this is not a new wow moment for you and I. We've been following this, we've been working with Honeywell through its evolution of Forge. We've had their, not only the CEO of HCE but the CEO of Honeywell, Darius Adamczyk on our Six Five Summit multiple times. We've kind of had this hey, world, this is not just a industrial company, this is a technology company. Whether it's building technologies to provide and enable real meaningful ESG like clean fuel or technologies to actually monitor the fact that the edge, we talked so much about the edge and how big it is. All that data coming off the edge isn't really managed by traditional IT. It's not that some of that data does make it back to the data center, but most of it lives outside the data center. That could be manufacturing, that could be an office building, that could be a multi-dwelling unit in a community, that could be a government rail system.
I mean all those things have data and Honeywell is one of those companies that's well positioned to capitalize on that opportunity. That's what happened here. That's what you're hearing about. That's the evolution. And watch for companies like Dell, like HPE, like Cisco, the ones we've been talking about on this show are going to be doubling down on partnerships with companies like Honeywell to find a way to bridge the gap. And again, not new, just something that really hasn't fully been realized this early on because despite the fact that we act like IOT and IT OT convergence has really happened in a meaningful way, it's still early innings. It looks a little bit like the cloud. We talk about things like they're done but in so many ways it's just starting.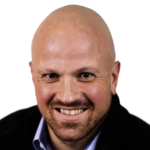 Daniel Newman is the Principal Analyst of Futurum Research and the CEO of Broadsuite Media Group. Living his life at the intersection of people and technology, Daniel works with the world's largest technology brands exploring Digital Transformation and how it is influencing the enterprise. Read Full Bio