Tesla AI Leader Quits – Implications?
Tesla AI Leader Quits – Implications?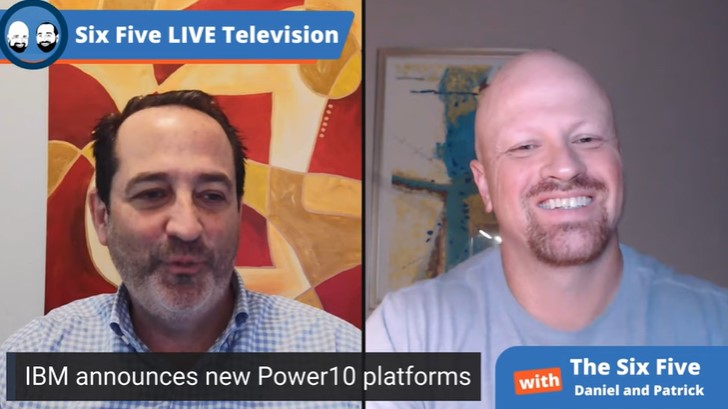 The Six Five team discusses Tesla AI leader quitting and its implications.
Watch the clip here:
If you are interested in watching the full episode you can check it out here.
Disclaimer: The Six Five Webcast is for information and entertainment purposes only. Over the course of this webcast, we may talk about companies that are publicly traded and we may even reference that fact and their equity share price, but please do not take anything that we say as a recommendation about what you should do with your investment dollars. We are not investment advisors and we do not ask that you treat us as such.
Transcript:
Daniel Newman: Twitter, Elon Musk is in the news about Twitter mostly, but at the same time some things in the backdrop have been happening over at Tesla, where the company, basically one of their biggest leaders in their AI and their whole self-driving, I think it's Andrej Karpathy, left the company. Basically, he's out. He was a direct report to Musk. He spent about five years leading the company's autopilot efforts and he's out. He's not there anymore.
And so, again, while everybody's paying attention and watching the war being fought between Musk and Twitter, which by the way I think is going to die a fiery death. I don't see any way that that ends well. I don't know what's going to happen when the data gets revealed. It's funny, Pat. By the way, I know this is a sidebar from the topic, but when I hear all the pundits talk about what the legal case is, I'm like, "You know, if this thing turns out that it is like 40% bots, is there a case to be made?" And if Twitter has to reveal that, don't they just implode? Aren't they absolutely just outing themselves? On the other hand, if they only are really 5% bots and they're right, then they should just reveal that data and this thing's over. Sorry, sidebar, right?
Anyway, so I think the kind of interesting thing here is that Tesla sort of gets a great rep for being at the cutting edge and the front edge of ADAS, of EV, of connected vehicle. At the same time, Pat, some data came out, they were talking about that Tesla's report accounted for something like 70% of the crashes involving advanced driver assistance. So, we're kind of on this line, so I don't think the news itself is of this person leaving, but it's kind of like what's going on at Tesla? Maybe what I'll throw back to you is Musk is now, what, two, three years behind on truly having a full sell-driving system that people can truly use as self-driving. The robo taxis he promised are behind. And by the way, he says sometimes he falls behind but ultimately that he delivers, but at the same time he got people leaving. He left California. You've got supposed layoffs and cuts at Tesla. You've got production problems because of supply chain. You've got factories that are burning money.
Tesla's been a darling of Wall Street and Musk has been a polarizing yet eccentric and exciting character. What do you think? Does this mean anything?
Patrick Moorhead: Listen, I like what Musk does. I like the innovation that he brings to our country. He's a South African immigrant, which makes it kind of even a better story. But listen, he is this generation's Howard Hughes. Watch the History Channel or read some books. Howard Hughes was very, very eccentric, but he brought some of the biggest innovations to us. I mean, Thomas Jefferson was very eccentric. Thomas Edison. And this guy is a super eccentric guy.
So, in 2016, Musk said that he would do a coast-to-coast test drive of a fully self-driving Tesla by late 2017. So, that hasn't happened yet, or it's four and a half years late. Here is what I think is going on. I believe that the company under scoped the problem, okay? Now, I also have to say that this problem is a very difficult problem. The expectation is is this actually better than humans, which is could be looked at as a little bit unfair, but that's just the way human nature is, and maybe Tesla doesn't understand human nature. Folks are more comfortable around machines and engineers and things like that. So, with that said, those high expectations, I believe that the silicon is underpowered for those expectations. I do believe that they thought they had to get away from NVIDIA to have a higher performance chip, but they also had to rewrite their complete stack, so something is going on here. Either their silicon is underpowered or there's something going on with the software.
I think combined with that, I think they made a mistake doing camera only for self-driving. They don't use radar. They don't use lidar. I actually think that's dangerous, Daniel, by not using lidar or radar. I mean, how do you see through snow? How do you see at night? You can't have perfect optics even with the best optics. You do need something that can see during non-peak times. Heck, even sun going straight at you is sometimes a problem there. In a way, I think they tried to shortcut the problem in order to reduce costs and I want this thing to be successful, Daniel, but I just think that they bit off a little bit more than they could chew here.
Daniel Newman: In about an hour, I'm going to have a chat with Austin Russell, CEO of Luminar. Actually going to get him on video, so I'm going to ask him about this, Pat, so we'll have to send him over and clip him down to see what he has to say about this. But I think you and I have been out on that track enough times now to see the difference that camera only and then camera, plus radar, plus lidar actually delivers. And what also should blow everybody's mind out there is that anybody's trying to shortcut safety. It does really… It really just stumps me that we have technology that can be reasonably priced, that can be put into every vehicle, that could reduce the risk of a crash exponentially, but yet to save a few dollars we're willing to forego that. It's puzzling to me when you talk about the value of safety and life. I mean, geez. Let's do something about that.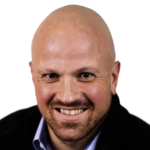 Daniel Newman is the Principal Analyst of Futurum Research and the CEO of Broadsuite Media Group. Living his life at the intersection of people and technology, Daniel works with the world's largest technology brands exploring Digital Transformation and how it is influencing the enterprise. Read Full Bio