Surface Laptop 4 Announcement Increases Competition in the PC Market
Surface Laptop 4 Announcement Increases Competition in the PC Market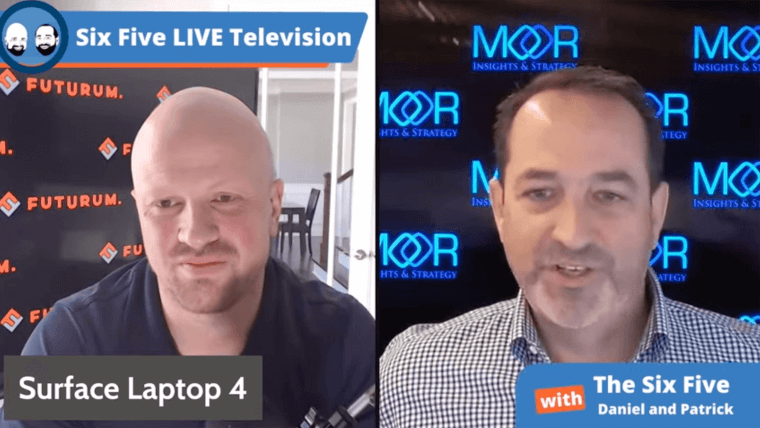 The Six Five crew discusses how the new Surface Laptop 4 will increase competition in the laptop space.
Watch the clip:
If you are interested in watching the full episode you can check it out here.
Disclaimer: The Six Five Insiders Webcast is for information and entertainment purposes only. Over the course of this podcast, we may talk about companies that are publicly traded and we may even reference that fact and their equity share price, but please do not take anything that we say as a recommendation about what you should do with your investment dollars. We are not investment advisors and we do not ask that you treat us as such.
Transcript:
Patrick Moorhead: All right. Let's move forward to the next item that is Surface Laptop 4. Surface has ended up being one of the big premium brands that has effectively gone toe to toe with Apple and MacBook and even iPad Air when you look at the Surface, like the Surface Pen capabilities and touch capabilities.
Microsoft has the marketing investment to … I wouldn't say they're investing as much as Apple is, but nearly as much. All the research that I've seen says that most people are viewing Surface equitable with the MacBook brand. Sure, you've got camps. You've got Windows people and you have Mac people. Anyways, the new Surface Laptop 4 came out. Really what this was, was getting the new chips out. Intel's 11th generation core processor and AMD's 4,000 series out there.
What that 4,000 brings is just raw cores, baby. You want eight cores and 16 threads in a thin and light, you got it. With 11th Gen you get a significantly improved CPU. You get a lot more AI and ML capabilities that are leveraged in applications like Adobe and you get much, much beefier graphics. All in all, I got my little grubby hands on an AMD version and I'm taking it for a spin. What I'm surprised at is I don't hear the fan nearly as much as I did before.
One thing I forgot to say is Microsoft, and I applaud them, I've been riding them for like three years in my review, and everybody else in the Windows land, they were putting up what I consider were BS and somewhat misleading battery benchmarks. They were only about video playback. But to Microsoft's credit, they've gone forward with a day in the life, more what normal people do. The Laptop 4 is up there like 17 to 19 hours of real playback and real use.
Man, I totally applaud them. As a plug, check out my Forbes article. I did a full comparison. Gosh, think took me a month. Full comparison of the Surface lineup versus the new Apple MacBook M1 lineup. Check it out.
Daniel Newman: Yeah. I've always enjoyed those pieces, Pat, that you put out. A lot of depth. I know you spent a lot of time on them. I know you've got some magicians in the background that aren't just you, beating these things up, giving you feedback. Yeah. We'll definitely put that Forbes piece in the show notes. What I can tell you, I run a lot of my life on the Surface products now. They come with me, they go with me. I sent my daughter to college with one.
I've been very fond of the continued development, the quality, just the physical build of these things. Definitely giving the Apple ecosystem a run for its money. I said that from the beginning. It's the premium product in the notebook space. Definitely worth checking out. It's been great Pat, over the last few years. We've seen HP. We've seen Lenovo. We're seeing Microsoft. So many companies building notebooks that are really robust. That really are high quality.
Patrick Moorhead: I know.
Daniel Newman: They feel good, they look good. The backlighting doesn't look cheap. By the way, all joking aside of the Justin Long campaign, I got to say, I do like the touch screen. I mean,  I know they don't want to cannibalize the iPad, but come on.
Patrick Moorhead: Yeah. Yeah. I'd like to see that too, but I don't think they're going to do it in their new design. They're definitely going to update it because Apple essentially took the same chassis as they did before. I think that was smart for supply chain because, first of all, they might not have known how many M1s they could actually get. That's smart given the TSMC issues out there. Also, they may have questioned at the uptake. Maybe they didn't know what the performance was going to exactly be before it came out.
I am fully expecting Apple to update it with edge-to-edge display, more ports. I mean, one open port on the MacBook Pro M1. That's a tough one. The other side of my mouth, I do want to give Apple a ton of credit. The M1 is a beast. If you're using 100% native Arm applications, you will get a couple of days as long as your display is like around 30%. Kudos to Apple on that. I love competition and you love competition.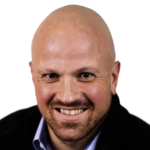 Daniel Newman is the Principal Analyst of Futurum Research and the CEO of Broadsuite Media Group. Living his life at the intersection of people and technology, Daniel works with the world's largest technology brands exploring Digital Transformation and how it is influencing the enterprise. Read Full Bio