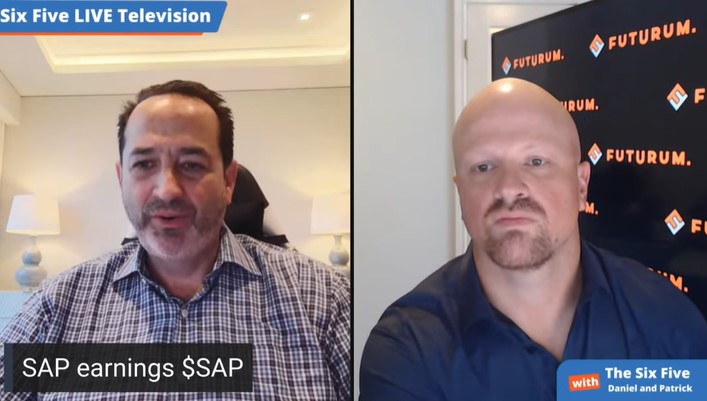 The Six Five team dives into SAP's earnings for this episode of Earnings Palooza!
If you are interested in watching the full episode you can check it out here.
Disclaimer: The Six Five Webcast is for information and entertainment purposes only. Over the course of this webcast, we may talk about companies that are publicly traded and we may even reference that fact and their equity share price, but please do not take anything that we say as a recommendation about what you should do with your investment dollars. We are not investment advisors and we do not ask that you treat us as such.
Transcript:
Daniel Newman: Let's do SAP. They were first to go this week and pretty good results.
Patrick Moorhead: Pretty good results. You talked a little bit about this, but while the trillion dollar club is declining, you have companies like IBM, Cadence, ServiceNow, and SAP doing really well. They beat on the top by 3%. They did miss on the bottom line due to some investment losses through Sapphire Ventures. But in a very similar thread, as we've seen in the last two quarters, they are kicking butt in the cloud. Cloud plus BTP revenue and backlog, up 38%. What I think is super exciting. SAP S/4HANA up 108%.
And then, overall cloud. This is what I'll call non-gap, which EU companies called IFRS, gross profit was up 44%. It was a bigger pass through, bigger profit than the increase in revenue. I feel like net-net, the strategy is working. Gosh. You and I bumped into Christian Klein, speaking of CEO, at Sapphire. I think we had a very similar message that quite frankly we had been telling for a while, which was, "Stop apologizing for the cloud, just because you don't have a public cloud."
Hybrid is here to stay. All of the services that you put in that to move your customers into the cloud, whether that IS service is on Azure, who's number one in that and number two is a toss up ironically between AWS and GCP. To their credit, and again, I don't know how much they listen to you or I. They did that and now suddenly they're being recognized as a cloud company. A little later than some of the earlier cloud customers, if you consider that AWS is 15 years old. But nonetheless, very positive earnings. Christian Klein's strategy and his leadership is working at the company.
Daniel Newman: Absolutely, Pat. Look, we're in a period where critical technology projects are going to come to the forefront. You're going to hear me talk about this probably a few times throughout this podcast, because there's going to be the stuff that I'm going to beat my chest and say, "I was right." The compression of ad tech. Consumer revenues largely outside of Apple being pretty hard-hit.
Companies during the early onset of the pandemic got really long on the growth. There was a ton of transformation and a lot of projects. Companies were talking about digital transformation, but they were actually doing a lot of hiring. They were actually bringing people on. Staffing up and beefing up their OpEx, in order to fulfill the next generation of requirements on mobile and e-commerce and digital business. But the problem is a lot of their actual digital projects got held up. They slowed down and didn't move.
Look, when companies are doing well, they spend, they get fat, they get happy, they get comfortable. When the markets get tough, deflationary tech becomes critical. That means you've got to start cutting back, pulling back. Being more efficient, more effective. SAP is a core technology that runs hundreds of thousands of businesses around the world. Those cloud revenue growth numbers are good.
The S/4HANA and the cloud revenue and backlogs at triple-digit percentage is good. The company is struggling with some of their venture numbers. That happens. Look at Amazon the last few quarters having to write-down Rivian. It's all about, "Is there enough patience there?" It'll get there.
Patrick Moorhead: Look at our risk portfolios.
Daniel Newman: I don't want to talk about it, Pat. I've seen things. I've lost 60%, 70% in a week on things before, because you're in on risk. Pat, there's one number you didn't mention though. They gained, I believe it was about four points this quarter. It was what they call, "The share of more predictable revenue." This particular number has grown to 80%.
Now, I've talked about this with Oracle a lot. SAP has now come to match. Those two love to spar on earnings calls, but the 80% more predictable revenue. This is what they're calling their cloud slash ARR. This is a really huge number. Basically, SAP came out this quarter and said 80% of the revenue that they're sharing is predictable. Meaning it's renewing, renewable, recurring, or likely to recur.
It makes the company pretty valuable. And it also adds to this story of stability that needs to be told for a lot of investors during times of market contraction.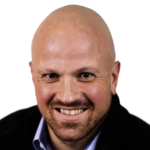 Daniel Newman is the Chief Analyst of Futurum Research and the CEO of The Futurum Group. Living his life at the intersection of people and technology, Daniel works with the world's largest technology brands exploring Digital Transformation and how it is influencing the enterprise. Read Full Bio