Salesforce's Dreamforce 2021
Salesforce's Dreamforce 2021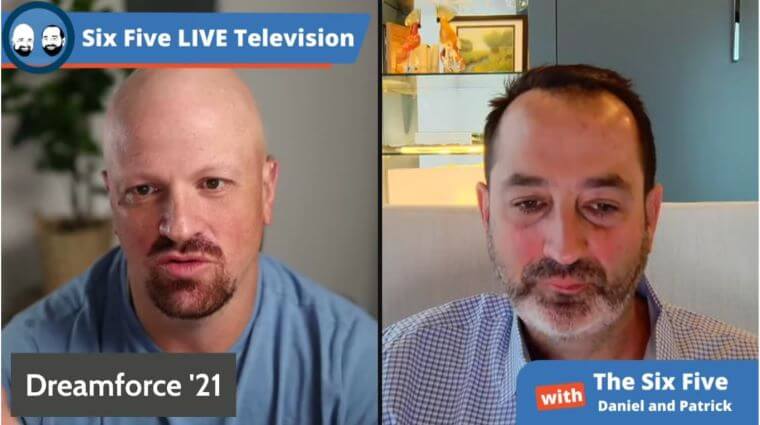 The Six Five team discusses Salesforce's Dreamforce 2021 event.
Watch the clip here:
If you are interested in watching the full episode you can check it out here.
Disclaimer: The Six Five Webcast is for information and entertainment purposes only. Over the course of this webcast, we may talk about companies that are publicly traded and we may even reference that fact and their equity share price, but please do not take anything that we say as a recommendation about what you should do with your investment dollars. We are not investment advisors and we do not ask that you treat us as such.
Transcript:
Patrick Moorhead: Yeah. So let's dive in there. So Salesforce had its annual meeting called Dreamforce and Daniel, I know you were hot to trot and get out there, but they had canceled their analyst program. But I think they had about a thousand real live people and in San Francisco, but for most people it was a virtual conference. So Daniel, what were the highlights? Did we hear anything about any new products or was it just kind of a Benioff love fest?
Daniel Newman: It was a really interesting week for Salesforce. I'm going to touch on Dreamforce. I'm going to touch on some things that happened around Salesforce Dreamforce. Salesforce has been sort of amping up to Salesforce for the better part of a month. So over the last, from September 1st to September 16th, the company put out five different sets of announcements around new products and innovations. Now, of course, as we heard with Oracle, SAS is just a little different than hardware. You know, when you're launching hardware, the way it gets launched seems to be so much different. But when you have a platform like a CRM and you launch some new services and availabilities and products, it doesn't tend to quite land the same way as like, "Hey, we got a new line of Surface Books" or, "Hey, we've got this new mountain of servers and then we're going to show everybody."
So, they basically made updates to their sales cloud. They completely relaunched the Tableau platform for enterprise use. They had a series of new automation and AI advancements for the service cloud. They announced some new corporate partnerships, a big one with FedEx. You had an AI based engagement scoring tool that they'd announced for marketing cloud, which is similar to some of the stuff we talked about with the Oracle fusion updates. And then they had new RPA announcements and some updates to Einstein, which I got sort of to the point where I was like, "What happened Einstein?" Because it was such a big thing, and then it went quiet. It felt like Einstein and Watson had left the ship somewhere and they were swimming in the Atlantic and we're waiting for them to come back to shore. Well, Einstein seems to be coming back.
And I think what we're learning really about AI is it's not really a product itself. It's a service that needs to be layered into all the other products and services in a way that adds meaning, improves outcomes, and is leveraged to let us do more with all this data. I read a really interesting quote earlier, Pat, from it was, I think the CEO of data analytics at Cap Gemini, but he was kind of talking about data's not oil because the difference between data is that data is infinite. So it's different, whereas oil is a, obviously a limited resource. Data is not, but AI and ML are the requirement to make that unlimited resource be able to extract the greatest amount of value. So that was the announcement.
I think a couple of things I want to just touch on is you mentioned the thousand people. They canceled the analyst summit, but from a safety reason standpoint, what I did like was they did push on with doing any element of a live event, Pat, because I think you and I both agree no matter what your stance is on Salesforce, you and I both agree that getting back to live is important. So pushing that boundary, getting people in person, even if it's a small group is still a nice sign to society that, hey, we need to keep moving forward.
The company used its health cloud. I think he talked about 10,000 Q-tips, which were the self-taken COVID tests to be able to allow people to get on-site or 10,000 tests to get 1,000 people on site. But it also meant 199,000 normal attendees because it's normally almost 200,000 people, huge event, were not able to attend live.
Now, Pat, we talked about Salesforce Plus here on the show, as you noted Salesforce Plus was kind of kicked into full gear for Dreamforce. Timely to be able to basically have these on-demand channels. Right? So if you recall, Salesforce Plus is kind of the Apple Plus of Salesforce's content engine. We were debating, will this work, will this not work? Well, in this particular case, it worked in terms of a way to get content to all these people. Now, the question is between Dreamforces, between large events, will people use these channels to capture and engage with content? That's going to be something to keep our eyes on.
Last two notes of the week, the show, the big tech topic, Pat, was all about Slack first. So I believe Benioff is calling it a digital headquarters. I've been calling this with Teams and with Slack, I've been talking about it being the operating system for work in the future in a hybrid environment. This was so in focus all week. So many meetings, so many briefings, so many conversations, all about Slack and how it's going to integrate to make work different. And the last thing by the way, is the company did quietly come out, not that quietly, and basically did raise its guidance for both of the next two years.
And the stock went up 7% in one day, which for Salesforce is pretty crazy. This is not a stock that tends to move that way, but during its Dreamforce week, Benioff and the team came out, raised its guidance, both of the next two years, basically pushing optimism, the goals that Benioff had set to double the revenue, they will be pushing 32 billion in revenue by the end of 2023, if they hit their goal. And this optimism was met with a very positive response from the street. So it wasn't a launch event by any means. It was a very interesting, sort of tame event amidst this chaotic period of hybrid. My biggest and most positive thing, Pat, it was good to get back in person, even if I wasn't there.
Patrick Moorhead: Yeah. I was pretty surprised that, I mean, Benioff and Salesforce are a pretty woke company. And for them to actually in San Francisco do a live event was really shocking for me. And I give them credit for that. I might be hard on Salesforce, but I will always give a company credit where credit is due and listen, their financial architecture, you can't question the result. And I might debate on organic versus acquisition, but the fact is they just keep driving the revenue. There is something special that's there from an integration standpoint and I'll stick to my guns. They do have some strategic challenges that continue the plus side with what they're doing on Slack is that they get access to the core data. And that's really what all of this is about.
You look at Microsoft, you look at Google, you look at Slack, Slack Force plus Chime. I mean, it's all about the data and some base capabilities that at some point something that is a product like Zoom and video over time likely turns into a non-differentiated feature. And that's actually good for Salesforce, when chat actually becomes non-differentiated and becomes a feature and they bought the high flying company that was in chat and it is a core glue that goes across everything. Now they're going to have to find a solution for productivity. I mean, Quip is not it. I don't think I've ever met a single person who ever used Quip that didn't work at Salesforce and look at how look at how many years Google has tried with basic personal productivity. And the only time they started seeing super rapid success in the enterprise is when they did full front and back file efficacy with Microsoft, right?
Daniel, I always used the, "Hey, your board of director's presentation editing. Is it going to be in PowerPoint or is it going to be in something else?" And literally 99 times out of 100, and I'm only saying 99 and not 100, is PowerPoint. And again, that's just more data to be able to get access to and understand that is an advantage that Microsoft and Google has. And I think as long as Microsoft and Google are building up their enterprise SaaS products to get in competition with, with Salesforce, it's going to be one of these long-term challenges for the company. But listen, Salesforce is doing great. Their financial architecture is … who can complain, right? They keep knocking out of the park.
But anyways, let's move to the next topic here. Thank you, Daniel.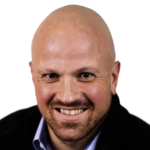 Daniel Newman is the Principal Analyst of Futurum Research and the CEO of Broadsuite Media Group. Living his life at the intersection of people and technology, Daniel works with the world's largest technology brands exploring Digital Transformation and how it is influencing the enterprise. Read Full Bio