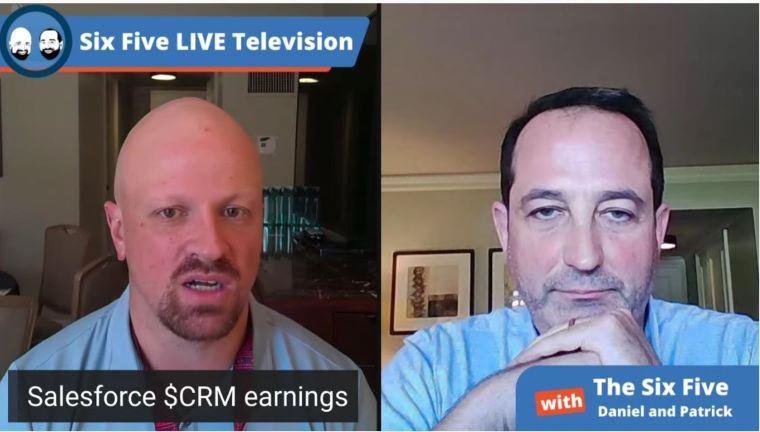 The Six Five team discusses the recent earnings report from Salesforce.
Watch the clip here:
If you are interested in watching the full episode you can check it out here.
Disclaimer: The Six Five Webcast is for information and entertainment purposes only. Over the course of this webcast, we may talk about companies that are publicly traded and we may even reference that fact and their equity share price, but please do not take anything that we say as a recommendation about what you should do with your investment dollars. We are not investment advisors and we do not ask that you treat us as such.
Transcript:
Daniel Newman: So listen, Salesforce had reported its fiscal third quarter and it was kind of an interesting one, Pat. The company had a strong performance, it was up 27% year on year and beat its earnings, it beat revenue, although slightly, and in terms of guidance, it came right in on par. Then what I saw was something like a 10% sell off. It was absolutely crazy because I couldn't figure out why. Now, here's one reason it could possibly be why, the company did once again, announce a co CEO arrangement.
So Brett Taylor who had been president of the company for a number of years, came in from Quip, very, very capable guy, and in many ways has been kind of doing the CEO gig in a lot of parts of it, much to the way that Keith Block did that role when there was an original co CEO arrangement. He's been given the designation now as O CEO. I don't want to spend the whole time on that, but I just want to make a couple of comments on it. I do believe this was long time coming. I prognosticate this in articles, in Business Insider and different market watch pieces that he would soon be a CEO because Mark Minoff has not been necessarily secretive about the fact that his ambitions are beyond just running and acting as CEO, chairman of Salesforce.
Also, I believe that they were much more meticulous and thoughtful this time about the appointment. They had him really work in that role as president doing a lot of those co CEO, CEO day to day activities because they knew that this day was coming. I have more optimism about this particular appointment than I did about Keith Block, and I have made that on the record, we'll see if I get that one right. Now, going back to earnings, Pat, this quarter was better growth than the last two, 27% year on year across the portfolio. That's better than the 23 that it's had. An interesting development in the company, they broke out and they further disaggregated their revenue. They used to be sales service platform and marketing, they actually out data now. So data includes MuleSoft and Tableau, which is about a 20% growth, just short of a billion dollars this quarter in revenue.
But the platform continues to be the story, Hyperforce and the idea of Salesforce in giving autonomy to enterprises to put Salesforce into the hybrid cloud with their Hyperforce platform and platform is the name of the game. Now growth across the board, sales 17%, service 20%, marketing 25%, but platform was 51%. Now, it's not only about hybrid cloud, it's also about Slack and they did give a Slack number. This particular quarter, I think it was in the 200s of millions. I don't have the number right in front of me, if I can pull that up momentarily, I will share it.
But it was a very strong overall number for the quarter for Slack. But Slack, Pat, and I'm going to end here because there's a lot of different things I could talk about, but the thing about slack that I want to talk about is what Benioff has been referring to, and he did this at Dreamforce and that is the digital headquarters, digital HQ. Look, this is a bit of a two you and a half horse race. It's Microsoft Teams. It's Salesforce, that's the two, and then you've got WebEx and Zoom coming in behind with platforms that certainly are extensible, but don't necessarily hit on the application, the business application side, which I think is so important for what's becoming this digital headquarters. What's the digital headquarters? Some people we might call it the digital operating system for work, but it's when you take your applications, your platforms, you take your collaboration, asynchronous and synchronous and you basically make it the epicenter email, the epicenter of the way people work.
So in the past, a lot of us would come into work, we open our email or you come into work and you open your CRM, in the future, we're going to open Teams, we're going to open Slack and we are going to function and operate. Whether that's updating a CRM record, talking to a customer, delivering customer service, updating a chart or a graph, it's going to be happening inside of these digital operating systems. Now, Benioff calls it the digital headquarters. Now the battle, Pat, is going to be won on basically a building block approach versus a fully vertically integrated approach. Salesforce is going in with Slack and its applications for business productivity, but it doesn't have a very big presence in things like office productivity word. It doesn't have a big presence in a synchronous video like a Teams or a Zoom does, whereas obviously Microsoft has it all.
But in the future, I do believe this is one of the biggest bets for the company, it's going to be platform and Slack wasn't paid 27 billion for, for a company that doesn't even do a billion in revenue, it was paid that much for, because that was going to be the underpinnings of building what Benioff is calling the digital headquarters. It's going to be tough to win, it's going to be competitive. Microsoft Teams is absolute a monster. I don't even know what else to call it, 250 million monthly users now of Teams, but I do believe Slack is beloved, a lot like Zoom within the users that do use it, and I do believe if Salesforce can get it right, they do offer the opportunity to be the most prolific competitor to Teams in this space for the future digital operating system in a world of hybrid work.
Patrick Moorhead: Man, did we look at the same earnings report from them? I'm reading a headline from CNBC that says Salesforce stock has worse days since beginning of pandemic after disappointing earnings forecast. But it sounds like you got like a rosy picture of these guys. Am I not looking at the right thing? Now, on the other side, I look at BBB, in the last previous four quarters they beat like massive on EPS and they beat really well-
Daniel Newman: They beat EPS by 35 cents a share, Pat. It was 92 cents forecast, a dollar 27 delivered. I don't know that that's bad, I've said that some of these companies, I've even said Salesforce, but they maybe don't guide high enough, and they've set up a world where anything less than a monumental beat is a loss, but at the same time, that's a 30 plus cent per share beat. I don't know. It's not bad.
Patrick Moorhead: Yeah, and there's stocks down 12% the past month and 9% the past five days. I know this isn't the pick on Daniel, but I think you research them a lot more than I do. My final question for you is, is it safe to say that the integration of things like MuleSoft and Slack, is it safe to say, I had a lot of doubts about their potential non-internal innovation and acquisition innovation, but I'm curious if this is the point where we can say that these integrations have been successful?
Daniel Newman: I think that's a great question, and first of all as someone who doesn't invest in any company that he advises, but does invest widely in the market and invest significantly and looks at a lot of earnings reports. It's problematic in the fact that we've hit a point where beating and raising no longer actually satisfies the street. Now having said that, look, they only beat by a little bit and this company has been a company that's gotten the market very used to and acquainted to beating by a lot. So if you want to look at a negative, that's a negative, we've got a lot of interesting macroeconomic factors.
Now, fortunately, a lot of them don't actually plague a company like Salesforce that's all SaaS, but they're heading to a point where they've grown a lot and they're growing at a rate that I think Benioff is trying to do something like 35 billion in revenue by 2025, and he's going to have to keep growing at least this fast to get there. Pat, you and I both challenge the inorganic innovation and I'm not going to step back and say that inorganic innovation is always the right answer. Tableau, you look at growth, I think the growth has been steady and solid. Is it easy to say that it's grown faster because of an acquisition? That's what you would want to be able to say. It's not entirely clear. It's still a very good platform, that's heavily used by enterprises that are trying to get business visualization, and I don't think the growth has slowed, it hasn't harmed its growth, notably.
Now Slack, Pat, I believe absolutely had to be acquired. I think that company was in a lot of trouble. You and I were both outspoken about it, it had very little growth. I mean, in the beginning of the pandemic, when they were an independent company and Teams and WebEx and Zoom were growing 300%, 400%, they were growing like 30. So they had been saturated and they needed to be integrated into a platform that was more extensible like a Teams. Salesforce was probably, it could be maybe SAP or Oracle could have maybe looked at them, but Salesforce, because it's kind of pure SaaS, built that way probably made the most sense from the ground up, and they paid a lot for that acquisition.
Patrick Moorhead: I am shocked, and I always like to say, okay, is something a business or is something a feature? Right. Look at the storage companies. They all got pretty much blown away unless they had something to tie it to like a OneDrive. I know Box is very differentiated. They're intelligent and secure storage and document management, but yeah, I think Slack got a great deal. I like to look at acquisitions that you can either prove that it grew faster than it would've been as a standalone business or there would've been some additive nature to other businesses and other sales that you can get. Great analysis, buddy.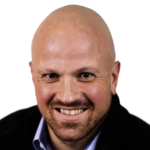 Daniel Newman is the Principal Analyst of Futurum Research and the CEO of Broadsuite Media Group. Living his life at the intersection of people and technology, Daniel works with the world's largest technology brands exploring Digital Transformation and how it is influencing the enterprise. Read Full Bio