Quantinuum Company Announcement
Quantinuum Company Announcement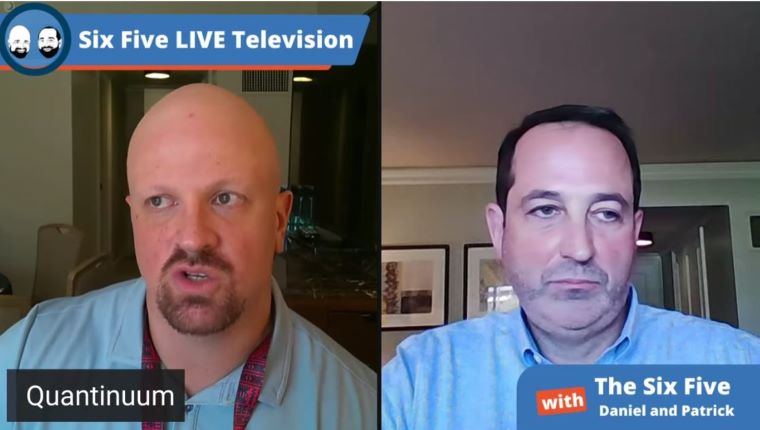 The Six Five team discusses the Quantinuum Company announcement.
Watch the clip here:
If you are interested in watching the full episode you can check it out here.
Disclaimer: The Six Five Webcast is for information and entertainment purposes only. Over the course of this webcast, we may talk about companies that are publicly traded and we may even reference that fact and their equity share price, but please do not take anything that we say as a recommendation about what you should do with your investment dollars. We are not investment advisors and we do not ask that you treat us as such.
Transcript:
Daniel Newman: Let's talk about Quantinuum. Honeywell and CQC came together and essentially, Pat, they launched, and this wasn't brand new, this was something we'd heard about a while ago, but the two companies came together and created basically a new entity. This entity is going to be backed by Honeywell, significant nine figure investment. Chairman of the board, Darius Adamczyk, but [Elis] Khan and Tony Uttley, the leaders of the two businesses are going to be leading this new company, Pat.
So this is the first announcement and you and I as advisors to Honeywell Quantum have been briefed on several things, but this is the first announcement in what I believe are going to be several announcements. So I had the chance to cover this, write about it. Paul Smith Goodson on your team wrote a really nice piece about this as well, Pat, and we'll put the links there in the show notes, but really what this is, is a moment as I see it where Quantum is once again, waving its hand and saying, "Hey, we are viable to the market and this isn't something that's a 10 and 20 and 30 years out, but this is something that the market and users are going to start to benefit from today."
Now this announcement of Quantinuum is really more about creating the structure of this new entity, it's introducing this full stack platform, somewhat agnostic, Pat, platform. First of all, what was announced was that the company is going to open source development. So they're going to go to a software development stack that enables not only for software to be built to be used on Honeywell, but to be used on IBM quantum machines and other machines. So that's super interesting, and there's a little leak out there that the Quantinuum is going to be offering one of the first softwares that can be subscription, like as a service delivered for security.
So they're actually coming out to market and kind of saying, "Hey, this is going to be a monetizable quantum company that can drive real revenue, real service that could be utilized today and deliver something that traditional classical computing cannot do on its own." Pat, I'm going to make one prognostication, this company I believe will go public. It will happen fairly quickly, I could see a spec possibly direct listing, more likely a spec, and it's going to create another vehicle of investment for people who want to get in on quantum.
Now, there are a few out there, I've seen some of the stuff you've covered on like INQ who's been investible went public recently. But what I kind of like here is that the big companies like Honeywell, Google, IBM, you couldn't invest in quantum. You had to invest in this whole conglomerate, and quantum was just a small, tiny fraction of revenue for them. This is going to give people who are bullish on quantum something, an avenue to look at with some real hopeful for revenue projections and business, and of course, Pat we've been close to them for a while. So that's kind of was my take on the Quantinuum news.
Patrick Moorhead: Great analysis, Daniel, and the big things that came to mind for me were first off, I like the full stack play. I like the software and the hardware, and as we can see, there are certain companies that sometimes having the piece parts is good for focus and other times having a full stack, having all the parts come together is better for others, and this is the first full stack quantum company and I'm pretty excited about it. What is a full stack company? Well, it's Apple, right? AWS is a full stack company when you look at their own silicon. They do it all, all the way from the application to the hardware, and I think that's pretty unique.
The other thing is this security capability to me and I got to watch what I say, I believe it's the first true instantiation of a security service that uses quantum and is better on quantum than using a classical computer. I've got Paul Smith Goodson, our quantum guru doing the double and triple click on that, but I hope to have a lot more of that later. The other thing is don't look at this as a winner take all market. There are some things that are really positive that IBM is doing, that INQ is doing that Quantinuum, and even Adam Computing, they all have a slightly different way of addressing this market. But I think that first of all, we're early, we're not as early as the pioneers who have been working on this for the pre 10 years, like Honeywell and IBM, but there's still a lot of room for a lot of people who are jocking for position right now. Again, I'll get back to what I like about this, I really appreciate the full stackness of this.
Daniel Newman: Everybody loves some full stackness. So with that, this has been another week that was chuck full of earnings, and of course, Pat, when you're on the road, you're in Hawaii, we're basically waking up at 6:00 AM and the market's been open half a day. By the time you're eating breakfast, the market is closing. I mean, it's such a mess when you're trying to cover this stuff, but we just had a ton of companies. I had a ton of advisory clients for Salesforce, C3, HPE, Marvell, all reported this week, several others and the market was also crazy because Omicron, which we didn't really talk about. We don't try to break the science down, we'll get back to you on what that's going to mean for tech at some point, but we need a little more time on that one.
Of course inflation's crazy, joblessness went up this week. So a lot of market data stuff happening, but earnings have remained pretty good. So I was thinking maybe we could wrap up the show, Pat, by talking about a couple of these earnings reports. You and I like to do the dive there, and as we always remind people, we are not equities analysts, we're not giving financial advice. What we do like to do is look at this as sort of a moment of truth for these companies where these CEOs are held to a very high standard to reveal the performance and how their strategies are working.
So when we're here at like a tech summit for Snapdragon, we hear a lot of great architecture, but when the earnings come out and we see the numbers for mobile, or you see the numbers for automotive, that's when you see a Snapdragon Ride really selling. So I'd just like to make that reminder because we do spend a decent amount of time. Now, Pat, I'm going to give you the right of first refusal.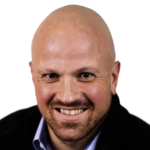 Daniel Newman is the Principal Analyst of Futurum Research and the CEO of Broadsuite Media Group. Living his life at the intersection of people and technology, Daniel works with the world's largest technology brands exploring Digital Transformation and how it is influencing the enterprise. Read Full Bio