Qualcomm Snapdragon Summit
Qualcomm Snapdragon Summit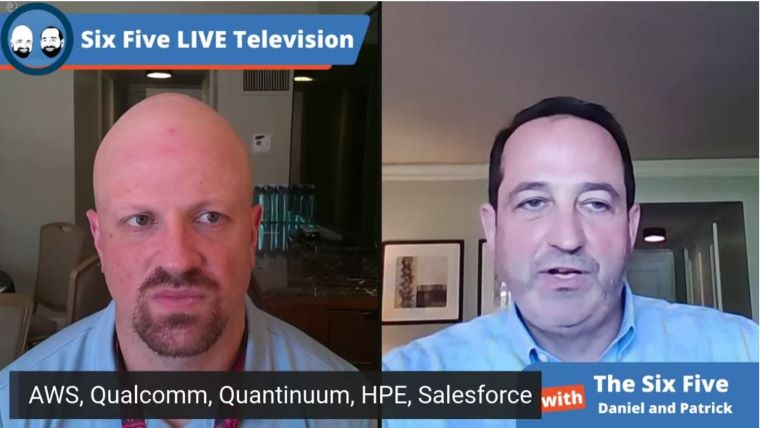 The Six Five team dives into the Qualcomm Snapdragon Summit event.
Watch the clip here:
If you are interested in watching the full episode you can check it out here.
Disclaimer: The Six Five Webcast is for information and entertainment purposes only. Over the course of this webcast, we may talk about companies that are publicly traded and we may even reference that fact and their equity share price, but please do not take anything that we say as a recommendation about what you should do with your investment dollars. We are not investment advisors and we do not ask that you treat us as such.
Transcript:
Daniel Newman: Pat, we are here for the Qualcomm Tech Summit, Snapdragon Tech Summit. So it would only be fair if we kicked off the show with that being our first topic. So I've been talking a lot, your turn.
Patrick Moorhead: No, I appreciate that. This is the first time in I think two years that the company has had their summit live, and two years before that it was in Maui, and we're here on the big island at Kona. So it's a really nice, beautiful place, but very educational. So Qualcomm really had to do two things. I think on day one, they had to establish their play in premium Android smartphones, and then day two, the story was about how Qualcomm is leveraging all of their IP building blocks into growth areas like automobiles, XR, things like that.
I would say on day one, Daniel, I feel like I don't see any reason why Qualcomm won't dominate in premium Android smartphones in 2022, and I think if people are focusing on one CPU benchmark they're missing the point completely, because what Qualcomm's doing, I think I wouldn't call it new, but there's an invigoration here to really lean into the experiences, whether that's camera, whether that's gaming, whether that's productivity, whether that's connectivity and the applied use of AI. I think when it comes to the, there's no doubt in my mind that it will be the highest featured, highest quality, if the OEMs fully take advantage of it. When it comes to AI, I believe that on a performance per watt and in even overall performance, it'll be using all three of their AI accelerators, then Qualcomm will have the best performance. So think in connectivity with them raising the game with that monster upload speed. I think it was a 320 megabits per second upload speed.
Daniel Newman: Three and a half gigs, Pat.
Patrick Moorhead: Oh, sorry, sorry, three and a half gig really up leveled it. So I feel like they're going to do really well, they're going to continue to do well, and I think they made their case. I think for the PC market, I feel like this is an interim step in terms of what they're doing. They brought out the G3x Gen1, and they also G3x Gen1 for handheld gaming, and then on the PC side they upped the performance of pretty much everything. The connectivity, the CPU, the GPU up to 60%, and I think that is a major move. Do I think that Qualcomm this year is going to go in and commander 10% of the notebook market? I don't think so, and I don't think that Qualcomm expects do this. I feel like this is the final preview before we get to the Nuvia based Silicon era.
Now, like the smartphone, I feel like, like the PC group, if they can fully leverage and partner with Microsoft to enable AI and Windows, it will have a much better showing out there. Daniel, I think I left you automotive gaming and XR and a lot of other stuff here.
Daniel Newman: Yeah. There's a lot of header topics and segment topics that I could go into. To me, I wanted to go a little bit more philosophical. You and I like to operate at that altitude, and I really was coming away from this in the heels of investor day, on the heels of listening to now Cristiano and the leadership talk multiple times that it feels like the story and that narrative is becoming a bit more cemented as to how this company becomes a growth trajectory company here, and Snapchating is going to be key. First of all, brand is a very interesting bifurcation that's going on at this current juncture. Snapdragon for a long time has sort of operated as a brand, but not really, and now the company has come out and very clearly crystallized the fact that Snapdragon will be the consumer brand.
So Qualcomm is a known entity in the enterprise, and it's got a remarkable amount of business support licenses relationships, but when it comes to brand identity over the past half decade and beyond, the company has found itself in some hot water in numerous different stages, litigation with Apple, it's had strong regulatory rulings that have plagued it, and one of the reasons I always thought the company was a little bit vulnerable even when Broadcom attempted a sneaky takeover of the company was that the brand identity was always a little bit light in terms of with consumers, with companies like Apple and AMD, and NVIDIA, have these really strong retail back support, and Snapdragon is in my eyes one of the most likely vehicles to creating a strong sentiment between the community of Android and premium tier mobile device users, and now XR users, automobile users, handheld gaming users, where they're going to start to see that Snapdragon brand and that identity come up as something that they can fall in love with.
I know that sounds maybe a little bit idealistic, but I'm okay with that. I look at the way, and you know I always like you to jump little bit into equities, but I look at the way AMD and NVIDIA have been able to run up, and I put so much weight behind it to the fact that they have an investment community of passionate users of their technology that literally buy every dip, they are so supportive of the company and Qualcomm has a technology. These devices are so closely glued to our identities this day, that I really do believe that getting that brand right is a huge story that's kind of being under told because so many people here are sort of your geeky testing numbers people.
By the way, that's also not going to be driven entirely by that device, mobile device in your hand. I actually think automotive is an extremely interesting part of the company. You saw a long segment from GM CMO talking about their vehicle of the future, built on the digital chassis provided by Qualcomm. They recently made an announcement with BMW, which was a huge announcement for the company and basically having the components to do ADAS, infotainment, telematics at scale and give the building blocks, like you said, Pat to these OEMs to be able to compete in the future with the Teslas, Lucids, Rivians and these companies that are breaking through based upon building a car from the ground up as a network connected, intelligent edge device, which I hope Cristiano hears me say, because that is kind of the way he described it.
So, that for me, Snapdragon, it's all about really breaking out the brand here, I think the company did a good job. The eight series, the consistency across the different products and segments is good. Alex Katouzia, as usual did a good job of kind of getting out there and working with his team, because he really leads this whole space. Of course, Cristiano visible and vibrant, which for a CEO now that he's in that role, it's good to see that he's continuing to shake hands with everything from the insiders to the analyst, and he's really making sure to listen to our feedback.
Patrick Moorhead: Yeah. That was pretty impressive that Cristiano participated in pretty much every event, and I really appreciate that for sure. Hey, the one thing I forgot to bring up that I want to bring up here is that it was a real epiphany for me, which was that Qualcomm has created strategically around them. If I look at the IP blocks that they have and the ancillary markets that they're going after, like XR and like this new gaming vertical that they've gotten into with, with their new processor, Qualcomm's the only company other than Apple, who is able to do this on the mobile side, on the auto side and pull this together right now.
By the moat, I mean that they're leveraging core IP across all of their product segments and it makes it ultimately cheaper for them, and that's why financially your net profit margins are in the 10s, Qualcomm talked in New York about being in the 20s, and there's potential I think for these guys get in the 30s, but thanks for letting me the boomerang there, but I wanted to get that across.
Daniel Newman: Absolutely. No problem. Love it.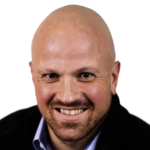 Daniel Newman is the Principal Analyst of Futurum Research and the CEO of Broadsuite Media Group. Living his life at the intersection of people and technology, Daniel works with the world's largest technology brands exploring Digital Transformation and how it is influencing the enterprise. Read Full Bio