Qualcomm Getting Back Into Server Chips?
Qualcomm Getting Back Into Server Chips?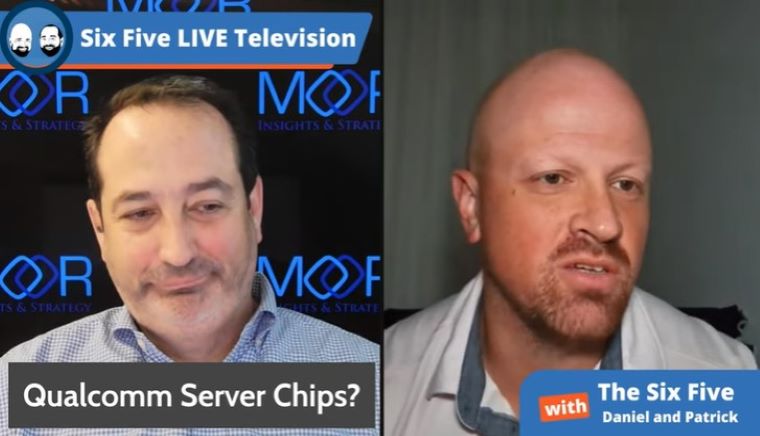 The Six Five team discusses Qualcomm Getting Back Into Server Chips?
Watch the clip here:
If you are interested in watching the full episode you can check it out here.
Disclaimer: The Six Five Webcast is for information and entertainment purposes only. Over the course of this webcast, we may talk about companies that are publicly traded and we may even reference that fact and their equity share price, but please do not take anything that we say as a recommendation about what you should do with your investment dollars. We are not investment advisors and we do not ask that you treat us as such.
Transcript:
Patrick Moorhead: Speaking of Qualcomm, is Qualcomm getting back into doing server chips, Daniel? We're not a rumor show here, but when something comes out like this in markets that we cover-
Daniel Newman: Yeah, let's say this is a bit more of a speculation piece, but this isn't one that we found on 9to5 Mac or a rumor show, this is on Bloomberg. And yet generally speaking, when the journal or Bloomberg starts to print something, there tends to be morsels of truth in what they print. They tend to be.
Patrick Moorhead: Well put.
Daniel Newman: So what's going on here is effectively this is a bit of a rumor, but they bought the company, Nuvia, is going to be probably seen in their next generation of always connected PCs. And, again, as mentioned, this is a bit more of a, hey, we're not sure, but apparently they're planning to take another run at the server market. And AWS is apparently one of the companies that's interested in looking at what Qualcomm is offering, according to this piece. Again, this isn't stuff, Pat that you and I would verify or commit to truth just yet, but I guess maybe the more interesting topic here is, will Qualcomm go down this path?
Now over the last year, we've seen Arm obviously enter and become a much bigger provider of instruction sets that have become part of the cloud scale; Microsoft, Google, AWS. We, of course, know and we've talked endlessly about what's going on at Intel. AMD has seen some growth there as well. But Qualcomm has made some moves. They've been big on diversification. The company's made a big move into automotive, built a 15-plus billion automotive pipeline. The company's gotten big in IOT. Now 15% of their business. Their IOT business, Pat, is almost as big as their licensing business now, which is an absolute juggernaut in the world of technology.
But right now, Qualcomm's revenue is about 50% phones. And I think that's something Cristiano Amon wants to move away from aggressively. The company's been investing heavily in moving to premium tier PCs. I mentioned ACPC, always connected PC earlier, but the technology that they've inherited gives them the possibility of also deepening its roots in servers. The company has tried some stuff. They had that Cloud AI 100, they were trying some different things to enter data center, more aggressively, Pat. But I guess the question mark here, I'm just reading the rumors and responding to them, is this something that the company's going to really go and what part of the market are they going to go after? With Nuvia, they have some really high quality processing capabilities and they plan to compete against Apple in the premium PC space, Pat, but this is kind of the first I'm hearing of this.
So it's a big business. I think according to the report, a 28 billion a year run rate for the revenue. It's something that, of course, all the big hyperscale cloud users use a ton of, it's something enterprise users use a ton of, it's something that many of the big cloud providers are starting to build on their own. And of course, Qualcomm likes to partner, understands markets, understands channels very well, could they build something that would be super effective potentially for some of these cloud companies to meet some certain requirements?
So across the board, Pat, I said, one thing I'll mention that maybe sets you up nice, you always say there needs to be three competitors in the data center server space. There's more competitors rising with Arm, but right now it has been very much an AMD Intel race for a long time. Of course, does Qualcomm want to play a role there? Same thing in the PC space that we've talked about. But I don't know, Pat, this seems interesting to me, Qualcomm has definitely been on a terror of diversification.
They've been growing that business successfully by cross pollinating its capabilities into new areas and markets. And could they succeed here? There's nothing really at this point to indicate that they can, but under Amon in his history now and showing that he can diversify the business, I wouldn't bet against it. I think that this would be a very interesting space for them to enter, but that's the direction they're going. So I'll leave it there because I don't have any insider info at this point.
Patrick Moorhead: Well, and if you did, you couldn't share it.
Daniel Newman: Oh wait, wait, this show is for information and entertainment purposes only. All right. Rock and roll.
Patrick Moorhead: So let me first start off with definitions. There are servers in the data center and there are servers on the edge. There's multiple servers sitting in every McDonald's. They just happen to be bolted to the wall. And there's another server, a pedestal server sitting on the ground, running other types of operations. And there are also servers that are in those cement bunkers in carriers. Well, first off, I do believe that Qualcomm will provide parts to those. And quite frankly, they do today, particularly when it's accompanied by one of their AI 1000 inference accelerators.
But, I think the discussion here because of the competitors, Bloomberg was talking about data center and, first off, data center has a very long memory. And the way that Qualcomm exited, I think will be scrutinized for a long time. Heck, it probably took five years for AMD to get their credibility back after they exited the data center market, but they had to come up with a rocking offering that was twice the performance of something in there.
So the value proposition would need to be quite different and quite commanding. Qualcomm has the ability to do custom parts, but they actually haven't done custom parts. They have the ability to, and they're masters of the SOC. They can integrate everything. One thing that the company would need to look at is, when you get into the data center CPU market, it's not just the data center CPU, it's an entire ecosystem around it. Qualcomm could potentially leverage what Arm is doing in their IP when it comes to IO and things like that. But it's a very expensive offering.
Software is completely different, too. The company would have to invest heavily into Linux and Linux drivers, and also to make sure that the application stacks are running okay as well. So listen, is it technologically possible? Yes. Would it be an uphill battle for Qualcomm? Absolutely. But I think more competition is always better. By the way, Ampere. I don't know what they're doing in revenue, but they certainly have signed up everybody out there that is credible and relevant who isn't doing their own first party design, i.e., AWS. But, Ampere is now an Azure, Oracle and Google. Again, it's one thing to get the instances there, it's another thing to get customers to sign up for them. And by the way, t's not even GA yet, aside from Oracle, but we'll see. I think there's an opportunity here.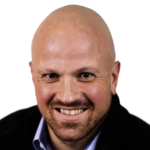 Daniel Newman is the Principal Analyst of Futurum Research and the CEO of Broadsuite Media Group. Living his life at the intersection of people and technology, Daniel works with the world's largest technology brands exploring Digital Transformation and how it is influencing the enterprise. Read Full Bio