China-linked Hackers use Pulse Connect Secure VPN Flaw to Target Federal Agencies
China-linked Hackers use Pulse Connect Secure VPN Flaw to Target Federal Agencies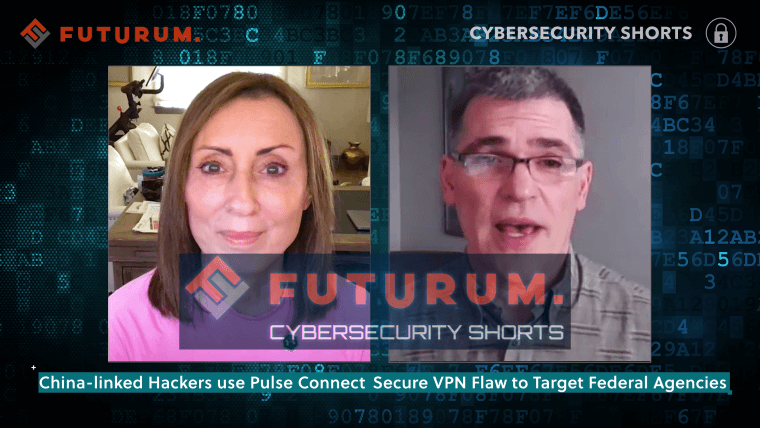 The News: It was reported last week that at least two groups of hackers linked to China have spent months taking advantage of a flaw in Ivanti's Pulse Connect Secure VPN suite to break into what was defined as a 'very limited number' of customers' systems — but which included at least five federal civilian agencies and financial institutions in the U.S. and beyond. Hackers were able to break into the devices as they were being used. More from Reuters.
Analyst Take: Hackers suspected to be linked to China have exploited vulnerabilities in Ivanti's Pulse Connect Secure VPN products targeting multiple government agencies, defense companies, and financial institutions in the U.S. and Europe. Cybersecurity company FireEye, (who also discovered and reported the recent SolarWinds hack) reported tracking 12 malware families associated with the exploitation of Pulse Connect VPN devices. All of this malware was related to circumvention and backdoor access and circumvention to the VPN devices.
China-linked Hackers use Pulse Connect Secure VPN Flaw to Target US Defense Industry Researchers
FireEye's Mandiant reported on April 20th that they believe multiple threat actors are involved in the attack, and that these intrusions targeted government, defense, and financial institutions globally. Each instance of hacker activity was ultimately traced back to the Pulse Connect VPN devices. It's probably also important to note here that Pulse Connect's parent, Ivanti, has contracts with the Nuclear Regulatory Commission, the Pentagon, the Bureau of Fiscal Service, and the Coast Guard.
Check Vulnerability and Patch Your Pulse Connect Secure VPN Devices
In acknowledging this attack, CISA issued an advisory on April 20, 2021, advising that Ivanti has developed a checker tool or an 'Integrity Tool' that can be used by any agency using the Pulse Connect products to check their vulnerability and strongly encourages all Pulse Secure customers to use the took to check for malicious activity.
While the initial press around this hack has worked to minimize damage, CISA has identified 24 federal civilian agencies that use Ivanti's Pulse Secure Connect VPN devices and issued a directive last week that every agency using these devices figure out how many VPN devices they have and also that they run Ivanti's 'integrity tool' to determine whether or not they are at risk, and report back to the agency.
It was announced today that Ivanti has released a security update for the Pulse Connect Secure, addressing a new authentication bypass.
Ivanti urges customers using Pulse Connect Secure 9.0RX and 9.1RX to immediately upgrade to Pulse Connect Secure 9.1R11.4, which fixes the vulnerability.
For our Cybersecurity Shorts conversation on the Futurum Tech Webcast about the Pulse Connect Secure VPN Flaw, check it out here:
Or grab the audio from our podcast here:
Disclaimer: The Futurum Tech Webcast is for information and entertainment purposes only. Over the course of this podcast, we may talk about companies that are publicly traded and we may even reference that fact and their equity share price, but please do not take anything that we say as a recommendation about what you should do with your investment dollars. We are not investment advisors and we do not ask that you treat us as such.
Other insights from Futurum Research:
Cybersecurity Shorts — China-Linked VPN Hack, Bipartisan Cybersecurity Efforts, New Study From HP On Nation-State Cyber Incidents And More
SAP Cyberattack Currently Underway Exploits Known Security Vulnerabilities
Bipartisan Lawmakers Work Toward Disclosure Bill For Cybersecurity Breaches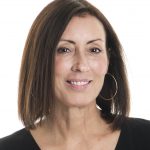 A serial entrepreneur with a technology centric focus, Shelly has worked with some of the world's largest brands to lead them into the digital space, embrace disruption, understand the reality of the connected customer, and help navigate the process of Digital Transformation. Read Full Bio.