Plus & Nikola Truck Safety Announcement
Plus & Nikola Truck Safety Announcement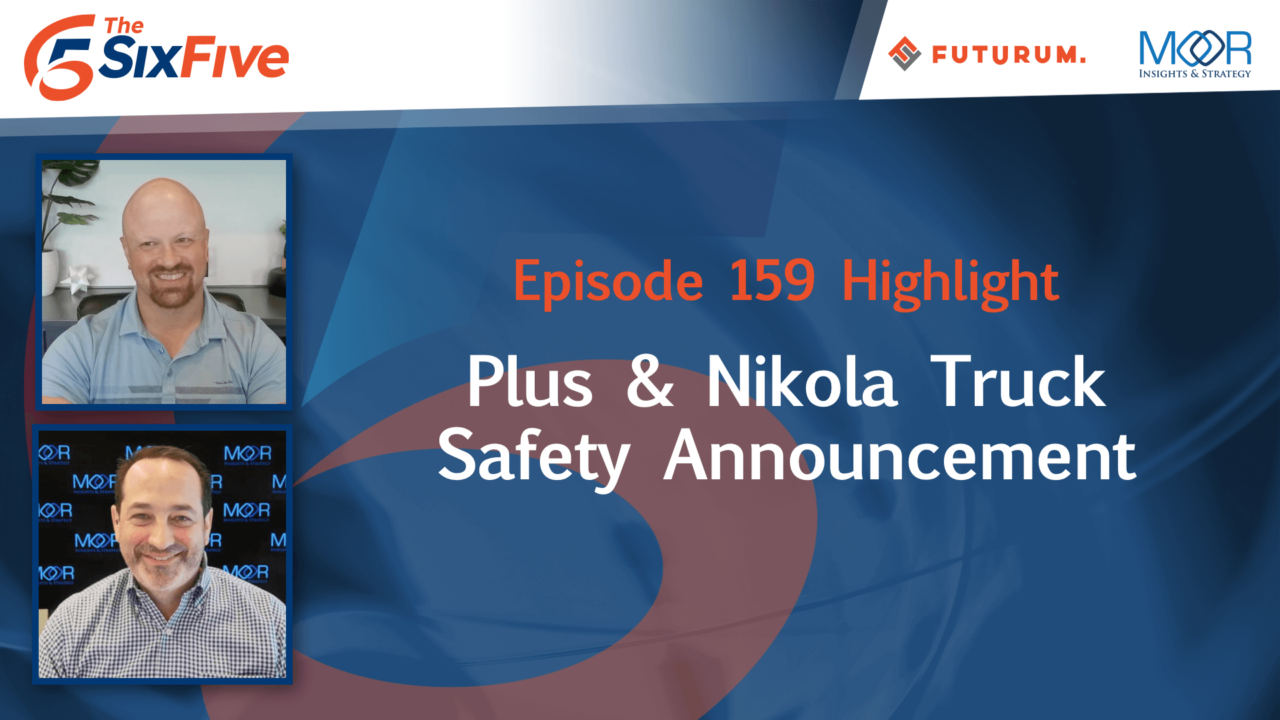 The Six Five team discusses Plus and Nikola's truck safety announcement.
If you are interested in watching the full episode you can check it out here.
Disclaimer: The Six Five Webcast is for information and entertainment purposes only. Over the course of this webcast, we may talk about companies that are publicly traded and we may even reference that fact and their equity share price, but please do not take anything that we say as a recommendation about what you should do with your investment dollars. We are not investment advisors and we ask that you do not treat us as such.
Transcript:
Patrick Moorhead: Plus is the safety and automation play for trucks. These systems get a lot of mileage, cha-ching, when we're talking about cars but very infrequently are people talking about trucks. Dan, as you know well coming from a family of truckers, truck-owning people, the amount of insurance and the amount of danger is high When you have a big rig coming down the highway. Now, stepping back, trucks have a lot more safety features in them than cars today for obvious reasons. But as we get into this new generation of trucks, which then can be defined by advanced safety systems and also electrification, this is where Plus and Nikola come together. Nikola announced that it's the first company equipping their trucks with Plus's PlusDrive, which you and I got a great demonstration of when we were out visiting the company and talking with CEO David Liu.
A little bit of backstory on the PlusDrive. Really look at that as technology that uses AI and automation to make the driver of the truck more like a pilot. This is not fully autonomous at this point, but when it comes to things like lane change, predictive braking, steering, and which lane to be in to optimize for safety and fuel economy. And also, electric fuel economy when it comes to these trucks from Nikola. Nikola's going to use the PlusDrive for its tray battery electric vehicles, another acronym that we've brought in here, BEV, and its hydrogen-electric vehicles in the US, and they are going to be available at the end of 2024. This Nikola system gets 330 miles charging time of 90 minutes with a 300-kilowatt performing charger. It's great to see the future of technology, and these two companies, Nikola and Plus are absolutely bringing it to the table.
Daniel Newman: Pat, I thought that the whole announcement is really interesting. Of course, Nikola has had a bit of a interesting run. This is the company that was allegedly rolling a truck downhill. It's one of those things where I believe that the market has been unscrupulous in many ways and has been incredibly difficult in how it's treated companies in phases of rolling out this tech. It's just been an interesting storied history here. Now, I believe long term that Nikola, first of all, has some really great designs, has some very interesting technology. More importantly, Plus, you and I have had that chance to actually spend time in their vehicle with a driver experiencing L2 Plus, seeing the truck work on the highway, and seeing that the investment being made is going to carry forward a really important industry.
Now, you mentioned my history as a family of trucking. My father always said to me, "We're one lawsuit away from being broke." These are large machines. This is a highly skilled job, it's a job that's often in short supply. We saw it during the pandemic, and, of course, we're seeing adjustments in the labor supply market right now, but you couldn't get drivers, and this was something that went on. We're not looking at L4 yet, at this point, but we are looking at next-generation L2 Plus that's going to enable drivers to work more safely and deal with more complexity. The partnership's important but the technology in my view is even more important. We need the company to continue to build technology that doesn't only end up in Nikola but ends up in the vast majority of semis to make sure that drivers can balance the work, the safety, the profile, the roads. We all know infrastructure in this country lags. In the US it's going to be very critical.
And, of course, Plus has a big role to play in China. And, of course, the volume of transit and of goods and services being moved around China is going to be even higher and more voluminous. By the way, the infrastructure's better and largely. The ability, especially between large cities to have autonomous or fully autonomous in the future is going to be something I could see coming even sooner in that part of the world. Partnership's important, the technology's important. The safety profile, I think that's a theme. We mentioned it with Luminar, we're going to mention here with Plus. I'm happy to see it. I'm looking forward to seeing more companies glom on to Plus and what the company is providing technology-wise.
Patrick Moorhead: Two very exciting automotive technology companies, it's fun.
Daniel Newman: It is fun, Pat. We talk a lot about big tech. It's good to see disruptive companies breaking into important markets. And both of these companies, I think, are companies to watch heading into the future.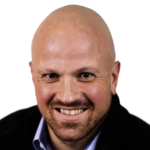 Daniel Newman is the Chief Analyst of Futurum Research and the CEO of The Futurum Group. Living his life at the intersection of people and technology, Daniel works with the world's largest technology brands exploring Digital Transformation and how it is influencing the enterprise. Read Full Bio