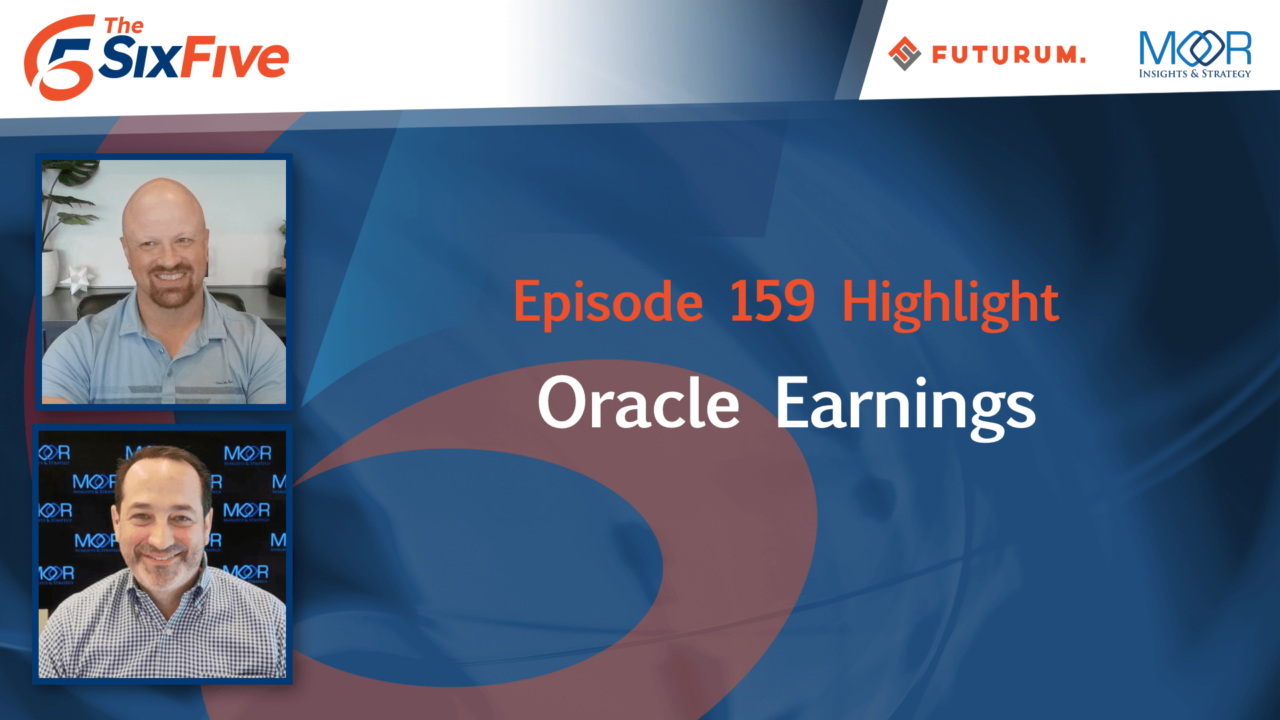 The Six Five team discusses Oracle's latest earnings.
If you are interested in watching the full episode you can check it out here.
Disclaimer: The Six Five Webcast is for information and entertainment purposes only. Over the course of this webcast, we may talk about companies that are publicly traded and we may even reference that fact and their equity share price, but please do not take anything that we say as a recommendation about what you should do with your investment dollars. We are not investment advisors and we ask that you do not treat us as such.
Transcript:
Patrick Moorhead: Oracle beat on the bottom, right, they beat by about 1%, they missed on revenue by 0.21%. Is that a hitting expectations or missing? And let's also remind people that expectations are Wall Street expectations, not the guide, right? But with all that financial mumbo-jumbo said, their IAS growth is on fire: 57% growth constant currency. They're nearing a $6 billion run rate business, that's incredible. SaaS growth, the 44% constant currency. That's nearly a $12 billion business. Here was a big surprise, Daniel, I had. ERP SaaS. We have seen overall enterprise SaaS decline when you looked at the quarter before with Salesforce and a couple other companies, but they keep knocking it with big double-digit numbers in the 20s. I think we should no longer look at SaaS as this homogeneous glob. I mean, we have to parse it out. ERP changes are based on the changing calculus in supply chain is keeping ERP SaaS growing. And in fact 28% growth for fusion, 26% growth for NetSuite.
I listened to the call and there were some pretty fun stuff. I mean, anytime that Safra or Larry get on the phone you're going to get some fireworks. They had customer lists, right? There's 10,000 Fusion ERP customers, 34,000 NetSuite ERP customers. Cerner, right, big acquisition they made, they've increased their healthcare contract base by $5 billion since they acquired the company. A little smack-talking here. They were talking about Austin FC and quote-unquote. Austin FC sidelined AWS and Snowflake and chose Oracle Cloud infrastructure. That was fun. I think the final Larry smack-talk that came out was quote-unquote my favorite quote from big phone company in the United States was "The difference between Oracle Cloud and other clouds are simply that Oracle cloud doesn't go down." Man, that's a slippery slope if you ask me. I'm sure if that not going down continues in the future we're going to start hearing about it a lot more and we'll probably hear their IAS competitors potentially talking smack back.
Daniel Newman: So, Pat, look, the stock fell on a $20 million miss on over $12 billion in revenue on top line. It's a rounding error. I mean, a 0.01 move of currency could've changed that in a moment's notice. But like I said, yes, this week's it's more the macro, and everybody's feeling bad again this week. We got to be more prescriptive here. 55-plus percent growth of IAS, 45% overall cloud growth, $16 billion run, 42% on the apps business path. Now again, all these numbers are significantly higher than the biggest in these categories. You're growing faster in apps than Salesforce, you're growing faster in infrastructure than AWS. We got to call a spade a spade, that's our job as analysts. We got to call a spade a spade. The company is growing well.
And it has a really interesting juxtaposition because of its huge database business. And this database business is a fire and gasoline for growing its cloud business. Because it's very easy for them to say, "Look, we're going to make it worth your while to run your cloud, your data in our cloud." I don't even think the company's fully turned the screw in terms of that, and so this is going to be something that's really interesting to continue to watch.
The other thing is just, like I said, about MongoDB, the plumbing here is really interesting. Oracle has probably the largest system of record in data set of enterprises in the world. I think SAP and Oracle are probably the two that have the most data under – in terms of system of record data. All that data is going to create a really interesting long-term opportunity for Oracle to step into this generative AI arms race. We all know how expensive it is to move data so it's a "Hey, you got all this data on Oracle, you run it all in Oracle Cloud," and we start building generative and AI models that are going to be beneficial. That becomes a really powerful combination long term to look at. I still think enterprise AI is the biggest opportunity, not actually this sort of open internet AI that everybody's so excited about. We're really just witnessing Siri 2.0 right now, this is the next Siri that works a little bit better. That's really what we're seeing right now. But how this gets applied on our proprietary data is going to be the interesting output.
They raise the div, guidance is good, the growth is good, Oracle's good, I like the company. I'm in the middle of working on another op-ed for MarketWatch of four companies I think are really interesting to keep an eye on during this sort of austerity period. Oracle is among them for all the reasons that we mentioned. Congratulations to the company. It's going to be fierce for them to ever climb into being out of the three, four race because there's just so much growth to catch up with Microsoft and AWS, but Larry's confidence…it can't be shaken.
Patrick Moorhead: I mean, who would've thought? I mean, look back three years ago, I mean, their IAS was just terrible, right, and they were getting to Redwood with Fusion. I mean, NetSuite was still growing but you know had a bunch of uncoordinated code basis on the SaaS side. Credit to them. Seriously, credit to them.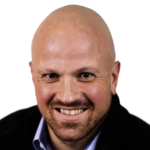 Daniel Newman is the Chief Analyst of Futurum Research and the CEO of The Futurum Group. Living his life at the intersection of people and technology, Daniel works with the world's largest technology brands exploring Digital Transformation and how it is influencing the enterprise. Read Full Bio