NVIDIA Keeps Up Its Record-Breaking Run in Fiscal Q1
NVIDIA Keeps Up Its Record-Breaking Run in Fiscal Q1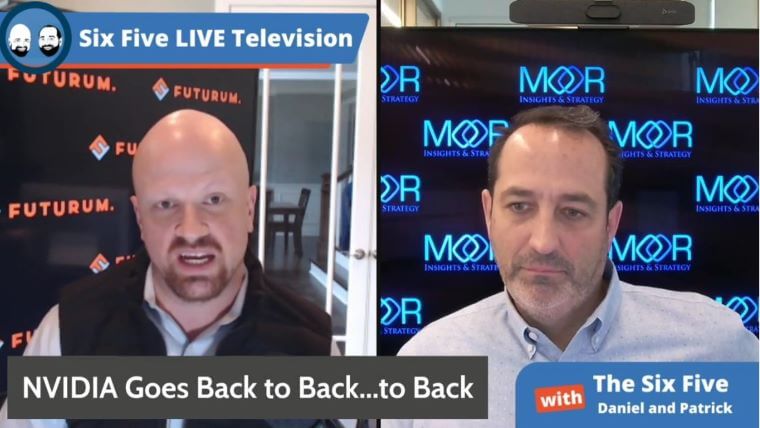 The Six Five team discusses how NVIDIA keeps up the pace on their record breaking run, this time in Fiscal Q1.
Watch the clip here:
If you are interested in watching the full episode you can check it out here.
Disclaimer: The Six Five Webcast is for information and entertainment purposes only. Over the course of this podcast, we may talk about companies that are publicly traded and we may even reference that fact and their equity share price, but please do not take anything that we say as a recommendation about what you should do with your investment dollars. We are not investment advisors and we do not ask that you treat us as such.
Transcript:
Patrick Moorhead: Let's jump into NVIDIA earnings. Daniel, why don't you help us break that down? Was it just another repeat out there? A rinse and repeat of what we've seen in the last five quarters? Or is there anything different to talk about?
Daniel Newman: I think so. I think so. But I'll try to leave you a little bit of a breathing room here, Pat. I'll leave some water in the well. I got to change the analogy. I can't keep talking about just oxygen.
Patrick Moorhead: Right.
Daniel Newman: Okay. I did have a couple of appearances across broadcasts, and I did write a MarketWatch op-ed on this one. I'll put that up in the show notes. Look, I'm from Chicago, Pat, even though I am moving to Austin. Anybody that knows Chicago and anyone that grew up in the 90s like I did, knows that us in Chicago enjoy a three-peat.
NVIDIA was going back-to-back-to-back now with record top-line results. And its guidance is pointing to another quarter of record breaking. You're basically going to see a company going years straight of blowing out record revenues in its biggest business units and overall for the business. Pat, the highlights are all in enterprise, data center, and gaming.
There were some subtle successes. ProVis had a really good quarter. Also, OEM had this big jump in its number. It's a smaller category for the company, but based upon its CMP, its mining products. But in the data center, we saw a two billion plus 79% growth. And in the gaming area, we saw 2.76 billion, 106% growth, Pat. I'm going to actually go a little different direction and leave you to talk a little bit more about those particular categories.
The two big things that I think happened in and around earnings … First of all, NVIDIA announced a stock split that's going to happen on July 20. Going four for one in its stock, taking its price down in the 150 to 200 range, depending on how quickly it keeps going up. Very interesting item to watch for people out there that follow the company and investors, because it suddenly becomes a really juicy prospect to be added as part of the DOW 30 component. Something I'm super interested in.
Second thing. On the earnings call, the company had mentioned that its ARM deal is moving along. And it is moving along in a way that the company feels comfortable saying on the earnings call that its expected close in the first quarter of '22 is still on the table. My op-ed, I said trillion dollar potential valuation associated if the ARM deal gets done.
And in this last quarter, the company announced a new product called Grace. It's not going to come out until 2023. It's an ARM-based CPU at the ultra high-end. Not really even comparable to most of what you think of when you think of a CPU. But what the company did essentially say with this announcement is, "We are a three prong semiconductor company now."
We are GPUs, which the company absolutely rocked that particular business line. DPUs, which is the new data processing side, to basically split off more of the specific types of workload that takes unnecessary resources off the CPUs and GPUs data processing. And then, the third is CPU, which it hasn't played in, and now it is.
I basically left it at this, Pat. And I'll let you take it from here. With or without the ARM deal, NVIDIA is going to go into CPUs, which is something notable. With its revenue and its trajectory and its $6.3 billion guidance for next quarter. By the way, another $600 million in added revenue is expected for the next quarter. This company is on a heck of a trajectory.
Patrick Moorhead: I mean, what can you say? The company crushed it. And I think the things that I'm looking for. First off, that gaming number is obscene. It's obscenely good. It's twice what it was a year before. The company is very clear, they don't know how much is crypto and how much is gaming. I think there's a lot of gaming and there's a lot of crypto. It is nice to see. I think a litmus test will be with its upcoming, newer LHR, lower hash rate, limited hash rate products that it's bringing out.
Plus, its CMP line that came in at $155 million this quarter, to get a better sense of what real gaming is and real. By the way, the only reason that matters is about the future and what it looks like. When Bitcoin mining was done on a GPU, we saw a 50% reduction in the gaming numbers when it moved to an ASIC. That's just something that people need to really keep in mind.
But one thing I will say about Grace is, I think you're right, Daniel. Irrespective of the ARM deal going through, NVIDIA has been in the CPU market forever. They have one as a part of their gaming platform with Nintendo on the console. They have a part of it in their multiple variations of auto solutions. But what they haven't created yet is a world-class beating, general purpose CPU.
Grace is not that. Because when you look at the spec on that and what that would drive with general purpose, you're looking at more like what a processor from AMD and Intel would have done in 2019. By the way, NVIDIA would agree. I'm not slapping them around here. I think that's what the data shows and they were very clear.
That's because for many type of workloads, when it's heavy GPU, the CPU is a controller. I get that. I do think if this goes through, Intel and AMD better watch out, because they are coming straight at that revenue and profit pool of money for x86 PC and x86 general purposed data center market, which is at least a $200 billion opportunity.
Daniel Newman: Absolutely. Hey, I know we know don't kick back and forth, but just let me be clear, Pat. First of all, that's a great assessment and a great add. I, by no means, was saying that this first one is going to put the company on the radar and make them a readily able competitor across the general purpose CPU space.
But what I do believe, Pat, is it was a clear sign of intent that it no longer, whether the ARM deal is completed or not, is going to stay out of the quote unquote CPU space. And that could be even as a licensee, but from what they're saying, sounds like the deal is going in their direction. At least, that's what they're saying.
Patrick Moorhead: By the way, for our viewers out there, if you are paying attention here, it costs around a billion dollars to fund your own grounds up processor if you take an architectural license. That includes test units and everything. That is the rule of thumb out there. You can do it for a couple of hundred million, if you're licensing the technology and don't get too nutso about it. But it's going to cost you a billion dollars to do your own leading edge CPU from the grounds up.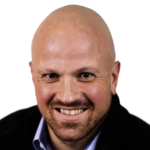 Daniel Newman is the Chief Analyst of Futurum Research and the CEO of The Futurum Group. Living his life at the intersection of people and technology, Daniel works with the world's largest technology brands exploring Digital Transformation and how it is influencing the enterprise. Read Full Bio