NVIDIA Delivers Another Record Quarter
NVIDIA Delivers Another Record Quarter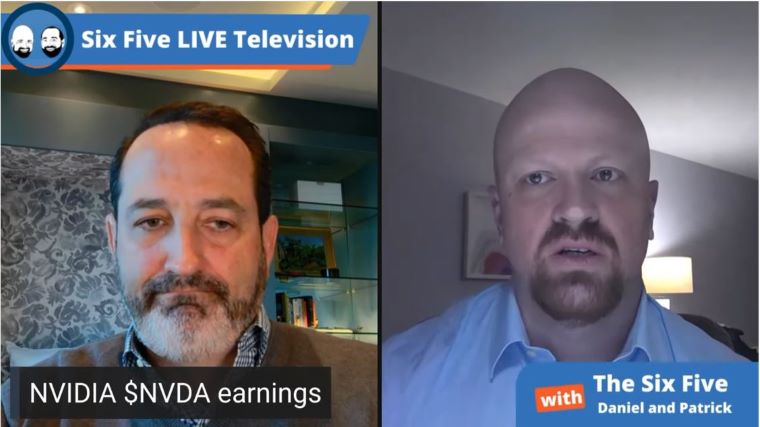 The Six Five team dives into the latest NVIDIA earnings report.
Watch the clip here:
If you are interested in watching the full episode you can check it out here.
Disclaimer: The Six Five Webcast is for information and entertainment purposes only. Over the course of this webcast, we may talk about companies that are publicly traded and we may even reference that fact and their equity share price, but please do not take anything that we say as a recommendation about what you should do with your investment dollars. We are not investment advisors and we do not ask that you treat us as such.
Transcript:
Daniel Newman: Let's keep moving Pat onto another big earnings slate that came out this week, NVIDIA. NVIDIA had a huge result, big growth, another quarter of record revenue in almost every one of their business units, borrowing automotive. Well, we can talk a little bit about that because I actually think there's some better news in automotive despite the fact everybody kind of slammed it because it was the only miss. And so I'm not going to read the revenue trends Pat, you can post them up here. Everybody knows what they are, but big growth in the mid double digits for gaming much higher than that for data center.
And you've seen almost parody now between data center and gaming. So these two business units are tremendously big. Another big number too was in, which this quarter had a huge triple digit growth and that's kind of where they house their omniverse business. So you can see as some of their new products are rolling out, that's going to be an interesting area to watch about NVIDIA's quote unquote, play in the metaverse, which they call the omniverse and that's going to be an area. Pat, the market actually bounced the stock off, it fell. So they had this great result and I wrote a market watch piece. And my headline, first quote was something along the lines of, I said, "After NVIDIA exceeds estimates, most investors would've expected the stock to rise." And in the better part of the last two years, I do think that's true. Right now, the market is looking for…
Because it was not only a raise, it was a huge raise. I think the guidance was like 800 million above what the street had said. So they beat revenue and their margin. Some people were like, "Oh, it's the margin." And you know what they had, they guided to the… I think their margin fell a little below the midpoint, but it still was in the range. So it wasn't even out of range. It wasn't like they came at 64% and they had estimated 67. It was like they had estimated 65 to 68 and the estimate was like 67.1 or something. I don't have it right in front of me, but it was basically in the range, long story short, I thought it was a great quarter. I thought it was… You have record revenue for what, like the… It's like the 11th, 12th record breaking quarter in a row right now.
Data center's absolutely been explosive. They've got a hundred billion TAM in data center right now, Pat. And by the way, I think now I'm hearing the TAM for metaverse is about a hundred billion as well. So you got a huge TAM there. Gaming business has been robust, even automotive Pat. They announced the Jaguar Land Rover deal on the day of their earnings, which again, won't hit until 2025. So the thing about their automotive business is it has kind of gone sideways and even down a little bit as companies like Qualcomm have really accelerated and Mobileye Intel. But I do think some of it's about their focus in automotive, the things they're focusing on and the timelines, there are two big deals like MBUX, the Mercedes deal, 2024, their Jaguar Land Rover deal 2025. So I think their automotive has a little bit of a over the rainbow thing going on if you want to be patient.
The way I basically ended my analysis on this Pat is that they're at 80 times earnings. Okay. So NVIDIA, it was trading at a ridiculously high multiple, in just… Because AMD's got its own army, AMD's at about 45. So just to get a sense of just how much people actually believe in NVIDIA, they're betting at it. It's about eight times higher than Intel in terms of how it's forward multiple. They're in all the right markets. They're in AI, they're in gaming, they're in automotive. They're in the metaverse. They've got product leadership. They're in with the hyperscalers.
They do have some competition with homegrown chips, Pat. But as I see it, it's not really about if NVIDIA will see another rise. It's the fact that this market is screwy. People are worried about interest rates, are worried about inflation. This had less to do with NVIDIA and its performance and more to just do a general market sentiment, which is that growth isn't going to be as good as it has been. And therefore we're going to punish and make people who are investing in growth weight a little bit longer to see any further returns.
Patrick Moorhead: So you pretty much took everything out of this.
Daniel Newman: I did not.
Patrick Moorhead: It was good analysis here. I'm looking at my notes and you pretty much ticked everything off. No, one thing. So first of all, I totally agree that the reaction to the stock makes no sense at all. But with that said, that's just me agreeing with you. What I find amazing is they can crank these numbers up with an architecture that's two years old. Ampere. Ampere was introduced in May of 2020. So it's not fully two years, but literally they're doing this on the back end of an architecture. And that's typically not where you are going to get your best margins. You're going to get your best margin at the beginning or at least until you've [inaudible] the R and D costs from it. So that just says the best is literally yet to come.
If and when, I do believe they'll bring out a new architecture at their next GTC, but it just shows just how good of a position that they're in. I do think the market gives them credit for dominating AI training forever. And that's not going to happen. Not that I'm doubting their capabilities, I just believe it's such a profitable and lucrative market that other people are going to get stronger. Intel's going to get stronger. AMD's going to get stronger. On the auto side, there were some comments about some supply chain issues that were in there. They did recognize cockpit decreases in. It is wild watching the cockpit numbers of Qualcomm go up as the NVIDIA go down. When I asked the company about that, what they told me is that this was a conscious move of resources from the cockpit to autonomous driving. I have no reason to not believe that, I think Qualcomm would probably say something different though. But all in all, an amazing quarter and potentially their NVIDIA's PE is weighing in here.
Daniel Newman: Yeah, absolutely Pat. And I'm not doing much of a spin back, but I do like what you said about, when does the next launch in architecture have to come out? We see some very interesting accelerator chips. You mentioned Intel and AMD, but even companies that we've been seeing technology from like rock that are doing interesting thing in AI acceleration, there's a whole little startup ecosystem of companies that are more focused on building accelerator chips that are… That could be pretty disruptive. I mean, we'll see, but it's going to be interesting to watch what could materialize there.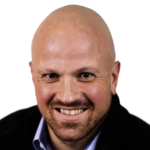 Daniel Newman is the Principal Analyst of Futurum Research and the CEO of Broadsuite Media Group. Living his life at the intersection of people and technology, Daniel works with the world's largest technology brands exploring Digital Transformation and how it is influencing the enterprise. Read Full Bio