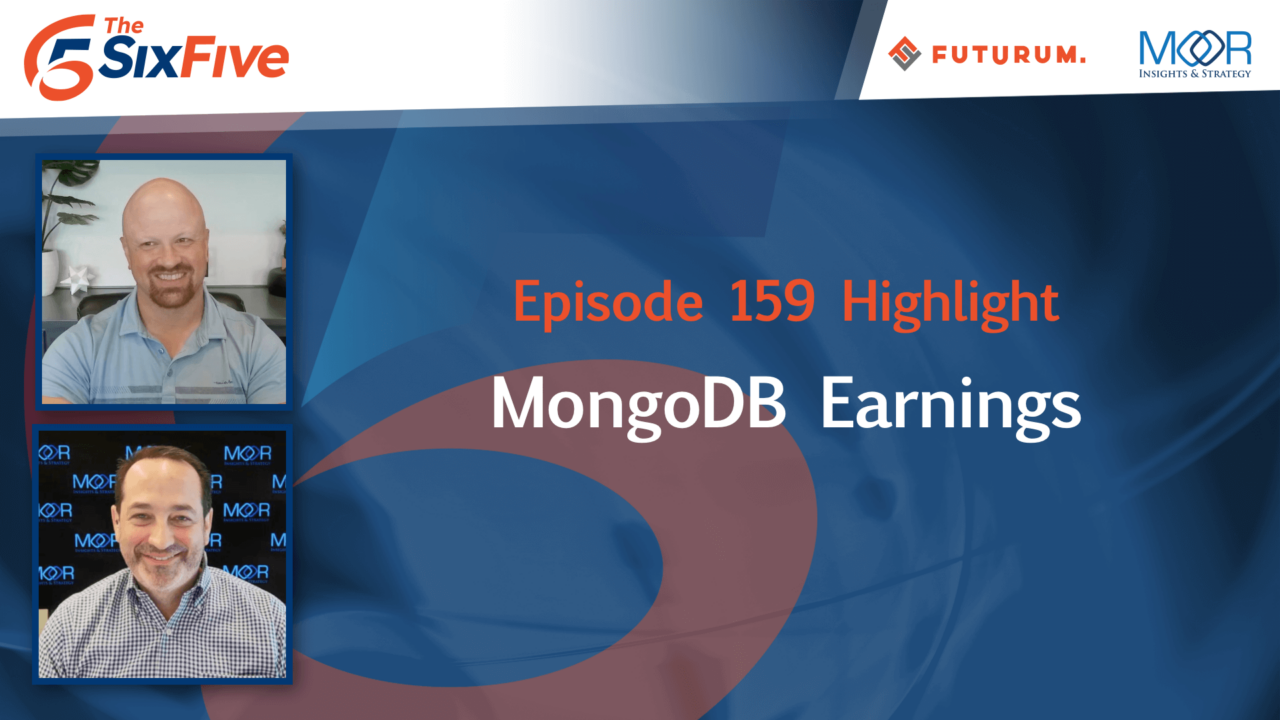 The Six Five team discusses MongoDB's latest earnings.
If you are interested in watching the full episode you can check it out here.
Disclaimer: The Six Five Webcast is for information and entertainment purposes only. Over the course of this webcast, we may talk about companies that are publicly traded and we may even reference that fact and their equity share price, but please do not take anything that we say as a recommendation about what you should do with your investment dollars. We are not investment advisors and we ask that you do not treat us as such.
Transcript:
Patrick Moorhead: NET(net), the company, destroyed on EPS. I mean, a number so high that… Okay, I'll say it: 697% above expectations. Revenue beat by 7%. And that beat on the revenue line was in line with the previous three-quarter beats of nine, eight, and 7%. But I think the big shocker to folks was a very soft guide. I dug into that, and it is amazing what you can pick up in the call. I don't listen to all calls, I really prefer quite frankly for there to be a robust PowerPoint deck, but it all came down to consumption, right?
As MongoDB has done a really good job moving their revenue to an as-a-service and to a product called Atlas. And Atlas interacts with the top public cloud providers out there. So they can impact sales, what they can't impact is consumption. If you look at the holiday quarter consumption from some of their core customers, and some of those are retail customers, it went down and they do see that continuing. The fun part on the call is they did say, "Listen, we're not having any issues selling here." And again, it gets back to this sell-in versus consumption with Atlas. And they went out of their way to say, "unlike our peers." And I think that was a smart thing to say. They did say they were going to slow headcount from double digits to single digits in the year, they're going to increase quota-carrying folks.
And I also appreciated some of the customer stories that they brought out. And I appreciate them doing this and I appreciate when Oracle does this – I love it when customers do this – they put a percentage on either the improvement to their business or even something like cost. Their CEO came out and talked about a bunch of customers who are using MongoDB as their primary database delivering uninterrupted user service while reducing expenses by 40%. I love that type of aggressiveness on a call, it captures the value prop really well.
Daniel Newman: I think their transition to cloud with Atlas is going well. I think the company's really working on building not only that developer ecosystem but scaling up and becoming more core and critical to everything that companies move forward. I keep talking about we come off Microsoft, we're talking about this future generative AI, well it's going to be these data – it's going to be data tools, data warehouses, data ecosystems that are going to be made available that are going to provide that unique plumbing that's going to be utilized for companies to get to these better insights or to drive and build apps that are going to be able to incorporate this technology. You can't do what we're seeing with Copilot and GPT without data. Where that data's going to reside is going to continue to be interesting.
And I like Mongo because it actually has a good strategy for both handling prem and cloud, and it's moving towards an ecosystem that enables that sort of highly consumable Atlas-driven tool. But also it's traditional in legacy database technologies. The growth is good, Pat. I mean, look, companies are never seemingly going to be – sorry – investors are never going to seemingly be satisfied with what is it a 36% increase in revenue. Losses are continuing to get slower, it's making bold moves into the cloud, it's showing strength and wins in customers.
And yet, the macro makes people concerned. People want to see you grow faster, people want to see you profitable more quickly. And so when you're a company like Mongo that's sort of having to trade off profitability and scale on a quarterly basis, I think it's all about sticking to the plan. If you stick to the plan and you continue to grow, and you continue to deliver these key data infrastructure and data fabric that companies need to function, operate, build applications, tools, I think that in the long run, the company will win. I'm encouraged. There was even a 47% revenue growth.
People can be "complainy" and whiny, but again, this is another one of those instances where the macro, more than the micro, this isn't about Mongo as much as it's about the macro. Growth will come back in vogue. Is it now or is it six months from now or is it a year from now? We shall see, but I like where the company's heading. I like this space that the company's in and so I'm optimistic.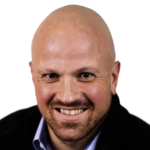 Daniel Newman is the Chief Analyst of Futurum Research and the CEO of The Futurum Group. Living his life at the intersection of people and technology, Daniel works with the world's largest technology brands exploring Digital Transformation and how it is influencing the enterprise. Read Full Bio