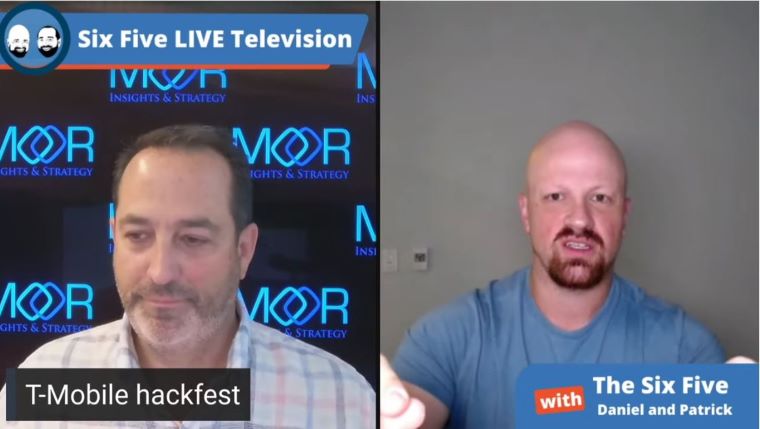 The Six Five team dives into the T-Mobile massive data breach.
Watch the clip here:
If you are interested in watching the full episode you can check it out here.
Disclaimer: The Six Five Webcast is for information and entertainment purposes only. Over the course of this webcast, we may talk about companies that are publicly traded and we may even reference that fact and their equity share price, but please do not take anything that we say as a recommendation about what you should do with your investment dollars. We are not investment advisors and we do not ask that you treat us as such.
Transcript:
Daniel Newman: T-Mobile, Pat, both of us are T-Mobile users. So I will put that out upfront. T-Mobile this week, there's been details emerging, but very little comment from the company, about a hack, which they believe could impact more than 100 million T-Mobile USA customers.
It was first reported in VICE that there was a dark web basically post that said something that they were using Bitcoin, a subset of data that was available from this hack. Now, a little bit more on the hack is that it's interesting because a hundred million personal records, a lot of our records are already out there. If you've been breached, you probably found out in one of these breaches, you're in them. 36 million, now they're saying, unique personal records.
What's in this hack? You have phone numbers, physical addresses, IMEI numbers, which means they can identify your device, driver's license information, and social security numbers. Why is this crazy, and why am I just stunned that T-Mobile hasn't said more and isn't doing more in terms of the PR on this side of things?
Well, when you have this kind of data, look, you can probably aggregate all those different pieces of data about somebody across the web if you just search because of what's out there and available. But having that set of data together basically gives the ability for things like spoofing, a text message from T-Mobile to think, "Hey, I want a phone upgrade." You get a link in your thing that's a phone upgrade. Suddenly, you've been hacked because they know your device information. They know your driver's license information. They know your name. They can create really authentic looking spoofing messages out of this, and things like that are really, really scary.
My feeling on this, Pat, is that these hacks are going to happen. Big companies are going to continue to be vulnerable. T-Mobile may or may not be at any major fault of how this actually happened. Of course, there's going to be some fault identified of how this would happen, but every company is vulnerable.
What I'm worried about, and what I'll say to the market right now, is T-Mobile needs to come out and address this in a very proactive manner. We've said that after SolarWinds. We said this after the Microsoft hack. We've been saying this here. I'm worried that T-Mobile isn't saying more with such a big data breach at play and such an opportunity for hackers to take advantage of this data.
Patrick Moorhead: T-Mobile is, I would say, one of the most consumer savvy companies out there in terms of their relationship with them. And while the company hasn't told me this, I've interacted with them enough just to know that if they knew what was wrong and if they knew what would happen and they knew the full ramifications of it, they would be talking about it.
My belief is that they just don't know, they don't have all the details. And it's those types of details that don't say something unless you actually know it's true. It's kind of like the Taliban won't take over Kabul because they have 300,000 troops, and they have 300,000 and the Afghanis have, sorry, the other way around, have 7,500, and it's just like, don't say something unless you've got your facts straight.
So I'm kind of thinking it's one of those types of things. But over time, if you don't have your facts together, it engenders a lack of trust because you're not talking and you can't figure out what happened.
Daniel Newman: Yeah, absolutely, Pat.  You made a good point. They get consumers, but I feel like they're missing something here. We'll see. I'm sure there's meetings going on all day long. I'm sure they're talking about it. It's not like they're just business as usual.
Stunningly, I watched the stock price barely move. I remember when SolarWinds and some of these other hacks happened. But T-Mobile is a big, established company. It's very conservative. It moves at a much more telecom than a tech rate, and it tends to be a little less affected by this kind of news, both on the up and the downside.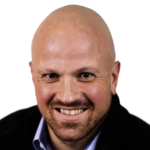 Daniel Newman is the Chief Analyst of Futurum Research and the CEO of The Futurum Group. Living his life at the intersection of people and technology, Daniel works with the world's largest technology brands exploring Digital Transformation and how it is influencing the enterprise. Read Full Bio