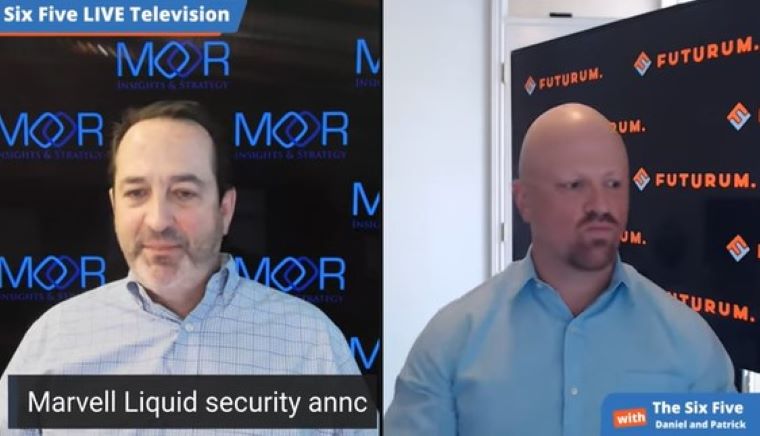 The Six Five team discusses Marvell Liquid Security.
If you are interested in watching the full episode you can check it out here.
Disclaimer: The Six Five Webcast is for information and entertainment purposes only. Over the course of this webcast, we may talk about companies that are publicly traded and we may even reference that fact and their equity share price, but please do not take anything that we say as a recommendation about what you should do with your investment dollars. We are not investment advisors and we do not ask that you treat us as such.
Transcript:
Daniel Newman: Marvell continues to impress and continues to do breakthrough things. And this with its recent liquid security announcement.
Patrick Moorhead: Yeah, so let me step back. So just real quickly, Marvell brought out an HSM card, and if you don't know what HSM is, HSM, it's very hardened, it's tamper resistant hardware. It essentially serves up keys, decrypts data and verifies digital signatures. And if you're wondering, well why is that important? Well, pretty much every credit card transaction is taken through a system like this. Marvell through its acquisition of Cavium is the number one leader in security modules like this. And by the way, these modules go, they're in the tens of thousands of dollars each. And more importantly for this HSM too, the cloud folks are getting in on the action where they have HSM as a service. And so whether it's AWS Cloud HSM, whether it's Microsoft with its Azure Keys, whether it's Alibaba or Oracle, what they call it, OCI vault, these cards essentially make this happen.
And with the what's called the LS Two Cloud HSM, they increased it by an order of magnitude. So the amount of keys increased by 10. So there's your order of magnitude, going from a hundred thousand keys to a fricking million keys. They also increased performance by 20%. And the card, with all that capability essentially, pulls in about the same amount of power. And quite frankly, I see no reason why the company can't continue their number one market share position. This type of capability has gone from a box, a Cavium box to now a PCI card that doesn't even have a fan on it. So another incredible announcement. Congratulations to Marvell.
Daniel Newman: Yeah, Pat, look, I think it's pretty straightforward. Companies are under more pressure than ever before to deal with privacy, security and compliance. So these are big risks for companies. Technology is the most capable answer to solving, and utilizing the right technology is the most important thing. So there's going to be more demand, as I said, in this downturn in the economy, I actually expect cybersecurity to be one of the safe havens for investment. I also think it's a safe haven for companies, because, again, this is a risk reward and spending money on security is going to be critical. Marvell's approaching it in a way that's super intelligent. They're enabling it to become really more as a service approach with the HSM backed encryption. I need to practice saying that word. And it's basically, I like the name too, Liquid Security.
I don't know why it caught my attention, but what they're basically addressing, and we've talked a lot about Marvell, but everything's about cloud optimized silicon. And this is really about cloud optimized security on a hardware security module. So this is going to be something they're going to sell into the cloud, it's something that enterprises will be buying to deploy in their own private clouds. And this is going to be something that I would see Marvell successfully adding to its line up of partners, companies like Cisco and Juniper and others that would look at integration opportunities, as well as all the hyper scale cloud providers.
So again, Marvell's doing everything right, and we've been very bullish on him. This doesn't change anything, it just adds to the portfolio. So congratulations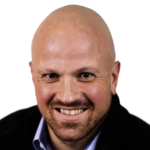 Daniel Newman is the Principal Analyst of Futurum Research and the CEO of Broadsuite Media Group. Living his life at the intersection of people and technology, Daniel works with the world's largest technology brands exploring Digital Transformation and how it is influencing the enterprise. Read Full Bio