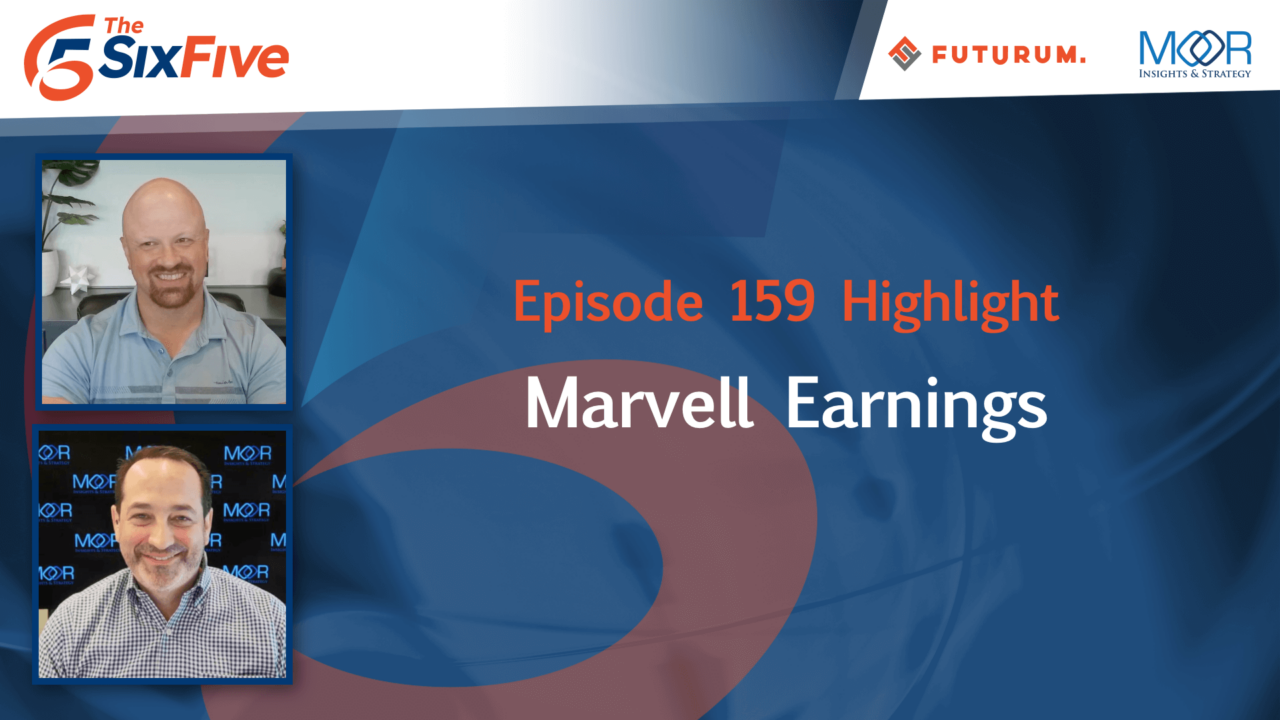 The Six Five team discusses Marvell's latest earnings.
If you are interested in watching the full episode you can check it out here.
Disclaimer: The Six Five Webcast is for information and entertainment purposes only. Over the course of this webcast, we may talk about companies that are publicly traded and we may even reference that fact and their equity share price, but please do not take anything that we say as a recommendation about what you should do with your investment dollars. We are not investment advisors and we ask that you do not treat us as such.
Transcript:
Daniel Newman: And another company that did earnings while we were gone at Mobile World – gah, it's like couldn't they plan it differently.? Don't they know that they-
Patrick Moorhead: Plan around our schedules.
Daniel Newman: Don't they know that the commentators, that could do the best commenting on earnings, are going to be at MWC and are not going to be available to comment immediately on all those earnings? Plus, those 11 PM CEO calls. It's really nice and all. Here at 11 PM, we're just heading to dinner at that time when you're in Spain. But anyway. So let's talk a little bit about the quarter and the full year. I mean, Marvell's story was up and to the right. It was up and to the right, up and to the right, up and to the right. Like all semiconductor companies, or nearly all semiconductor companies there has been an inflection where at some point the slowing of the economy, the increased supply was going to start to create a little bit of turbulence in terms of growth. Q4 was the first for Marvell where it was – the slowdown – became really evident. But still, the company grew on a 6% year over year and saw a slight decline on a quarter-over-quarter basis. Slight decline on income.
The data infrastructure business for the company grew 7%. And that's been the key. I've said quarter after quarter after quarter, Pat… I mean, the fact is, this company's diversity of its revenue has been key. The company was able to actually say this year it declared, in its earnings Pat, 88% of its revenue now is data infrastructure. The business on a year-over-year basis performed incredibly well. So while the quarter was a little bit soft, data center revenue 35% up year over year. Cloud led the way. Enterprise networking up 51%. Carrier infrastructure up 32% on the 5G ramp. And then, of course, automotive grew 43% with automotive ethernet networking leading the way. 33% on the year, 35% non-gap growth of earnings. What's the point of reading all these numbers because we do analysis not news, Pat? The analysis is really good year. Now the question mark from Marvell is, now it's finished the year, the quarter sort of dragged it a little bit, when does it come back?
And here's my take on it, Pat. The company's well diversified. We're seeing strength from infrastructure companies like Cisco. These are the companies that Marvell is supplying. You're seeing partnerships with infrastructure providers like Nokia that are going to be providing and helping generate the demand and growth for 5G at the telco and carrier level. The companies partnered closely with cloud providers like AWS to build cloud-scale silicon. I tend to believe that being in the right markets: enterprise, cloud, 5G, and automotive, having 88% of your revenue sitting in that space, and knowing that digital transformation, buzzword aside, is going to continue to be the deflationary capability that's going to offset cost containment, that's going to be done in other parts of the enterprise, that Marvell will be robust. Will growth slow versus a year ago? Yes. We are in a semiconductor gully right now across the board. But well-run companies that are in the right spaces, that have the right partnerships are going to persevere, especially those that have very low exposure to this consumer glut that we're in, and Marvell's in that space.
Is it a perfect situation? No. Was it a great year for Marvell? I would say yes. Are we heading into maybe a two or three quarter period of tougher results for the company? I would believe that to be the case but I think you're going to see a nice turn because of the way the company's positioned.
Patrick Moorhead: So this is one of the results that it's important to split the businesses up. They have four main businesses. They have data center which is actually cloud, enterprise which is the enterprise data center, and edge, carrier, and automotive industrial. Enterprise was up 39%, carrier was up 14, and auto and industrial was up 25. And that leaves data center. So I drilled in, I listened to the call, and this 13% decline in data center was all about the storage business and the cloud folks and it was an inventory challenge. They had more inventory so there had to be some write-downs. And, obviously, sales were reduced as well as all storage inside of that data center. The company did project that data center storage was going to decline again across hard drives, SSD, fiber channels. And all this makes sense.
Now, what I'm trying to peel together is which one of the cloud folks is actually pulling back. My guess is it's likely AWS just because I believe that Marvell is a huge supplier on nitro SSDs. That's the only thing I can come up with right now. But again, as industry analysts, I mean, I like to look – I really don't care about the stock price and the value. I think the way that I am looking at it is, was this a self-inflicted wound? Are they losing market share? And the answer I believe is no. This is an absolute market. It's like the discussion we're having around the PC folks which is, was this bad management or a crummy market? It's a crummy market. And for the data center market with Marvell they got hit and we'll have to see how many quarters – typically these inventory balances or pauses out there in the cloud market take two, maybe three quarters – but we'll have to see.
I did want to give a shout-out. They did do the entire year recording, which 33% year-over-year increase in revenue, non-GAAP EPS of 35%, data center infrastructure increase of 39%. You talked about the re-balancing that the company has done over the last five or six years. Data infrastructure revenue is 88% of total revenue so that leaves 12%, I guess, for the other maybe "consumery" stuff that's out there. Tough quarter. It'd be interesting to look in the future. The great thing is it's a diversified company, and when it comes to the copper-to-optical transition, it's hard for me not to look at them and say they're a leader if not the leader.
Daniel Newman: I think our sentiment is similar, Pat. And I think the macro zoom out is that Marvell's prospects are good, a well-positioned company.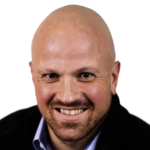 Daniel Newman is the Chief Analyst of Futurum Research and the CEO of The Futurum Group. Living his life at the intersection of people and technology, Daniel works with the world's largest technology brands exploring Digital Transformation and how it is influencing the enterprise. Read Full Bio