Marvell Acquires Tanzanite
Marvell Acquires Tanzanite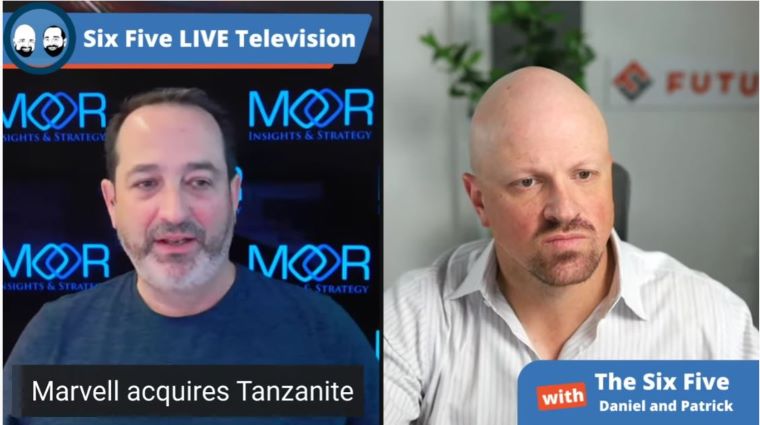 The Six Five team discusses Marvell acquiring Tanzanite.
Watch the clip here:
If you are interested in watching the full episode you can check it out here.
Disclaimer: The Six Five Webcast is for information and entertainment purposes only. Over the course of this webcast, we may talk about companies that are publicly traded and we may even reference that fact and their equity share price, but please do not take anything that we say as a recommendation about what you should do with your investment dollars. We are not investment advisors and we do not ask that you treat us as such.
Transcript:
Patrick Moorhead: Yeah, let's get into a big, an acquisition, a nice tuck in acquisition for Marvell. Marvell acquired a company called Tanzanite. And to understand this acquisition, you have to understand a bus standard called CXL, Compute Express Link, invented by Intel. I would say spearheaded by Intel, but it is a defacto industry standard for high speed, low latency, low power buses. And you're like, oh my gosh, what a snoozer, well, here's what that means. Essentially, in its truest form, I mean, certainly it means that you can have faster interaction between GPU's and the CPU and memory, but you can also share memory. But the super exciting part, to me, is when you get to the third instantiation of it, CXL 3.0, where you can actually create pools of memory.
I've talked about this a little bit in relation to Micron, and I'll wait for that analysis to dive in, but essentially it allows you, today, if you want more storage, you can add more storage without adding more compute. You can put on a SAN or you can put on a NAS, or you can have cloud storage. If you want compute, more compute, you add more compute. But if you want more memory, you essentially have to add more compute, right? Because memory and compute are correlated. So the only thing in the data center that you can't compose, or have pools of resources on is memory. And CXL 3.0 enables this, and this acquisition enables Marvell to play a very big role in this. And, Tanzanite, many people view them as one of the leaders here. Now from a Marvell standpoint, they do a lot of acceleration, right? Whether it's network acceleration on the DPU or NIC, or things like that, this gives them a front row seat to, I think, better take advantage of that acceleration.
Daniel Newman: Yeah, the technical background there was really helpful, Pat. I think a lot of people probably don't really know what CXL is or where it came from. I think the correlation between compute and memory continues to require more, which we'll talk a little bit about when we talk about Micron in a minute, why they're so important. It's like my tweet last night, Pat, right? What's all the compute in the world without adequate memory? All the cores in the world, it's pretty much nothing. And so, the ability to provide enough memory to all these cores, all this compute that we're putting into the data center is going to be critical. And being able to scale this more seamlessly, and more cost effectively, could be a real differentiator. This is something that Marvell is going to be able to take to its enterprise customers, its cloud customers, and this is, by the way, very core to the Marvell business and how it's been able to pivot, change.
And by the way, Pat, I think when we go to San Jose and we talk to Matt Murphy, this is going to be something we're going to probably want to talk about. But based on the size of this deal, I think it's going to go quickly, it's going to go smoothly. They're are small company, about 40 headcount, they're still early days. It's not revenue at this point, but I like that. I think Marvell is being very intelligent to take advantage of a market where a company like Tanzanite would probably have not had as easy of a time raising capital at past rates. We're seeing discounting following into that space, but Marvell can take this, it can commercialize it, it can monetize it, it can bring it to its customers, and it can continue to scale its very successful run into this data center and cloud space.
So, good move, Pat, you covered it pretty well. So not a lot, I think, that I had to say, but I do like it, and I think it's good for strengthening its end to end data infrastructure approach.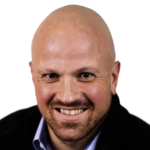 Daniel Newman is the Principal Analyst of Futurum Research and the CEO of Broadsuite Media Group. Living his life at the intersection of people and technology, Daniel works with the world's largest technology brands exploring Digital Transformation and how it is influencing the enterprise. Read Full Bio