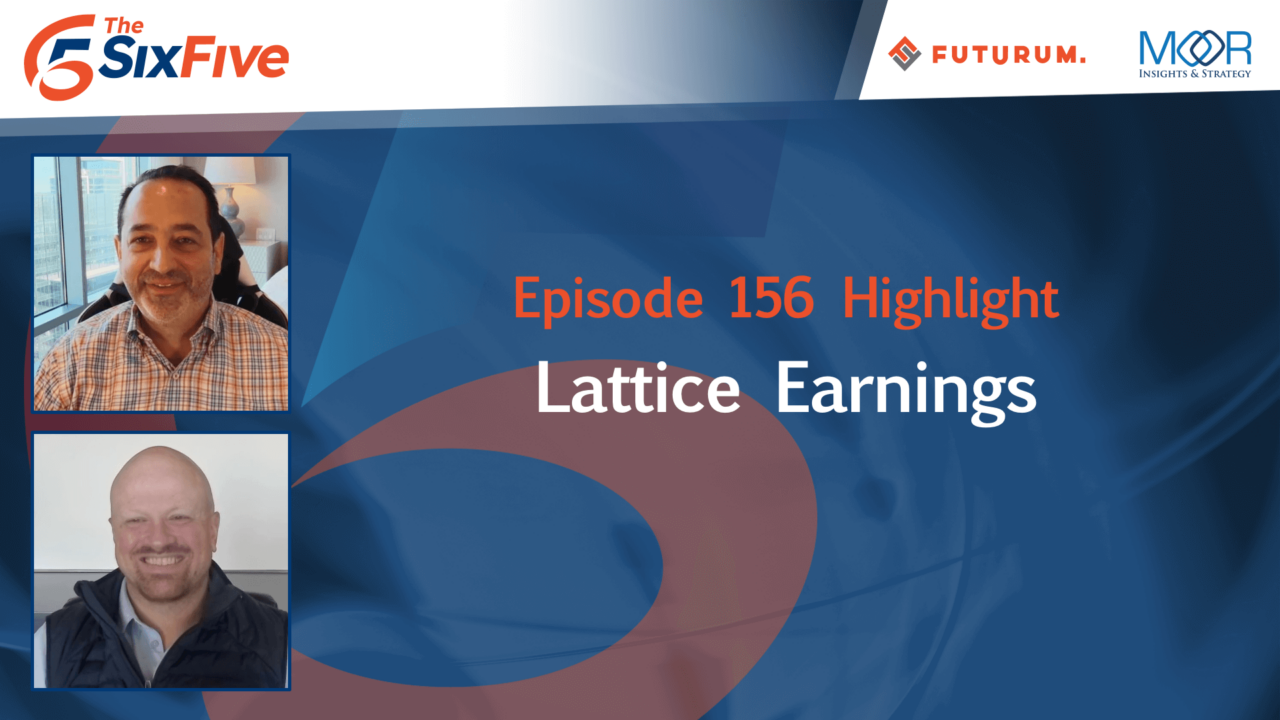 The Six Five team discusses Lattice's latest earnings.
If you are interested in watching the full episode you can check it out here.
Disclaimer: The Six Five Webcast is for information and entertainment purposes only. Over the course of this webcast, we may talk about companies that are publicly traded and we may even reference that fact and their equity share price, but please do not take anything that we say as a recommendation about what you should do with your investment dollars. We are not investment advisors and we do not ask that you treat us as such.
Transcript:
Patrick Moorhead: Yeah. Hey, let's move to another success story here from an earnings point of view. And that is Lattice. Dan, what does Mr. Jim Anderson have to say here?
Daniel Newman: Pat, this is another slam dunk. Just a great, great, great result. Look, the company overall just had a tremendously strong year and not just a strong year in this quarter. They had a strong overall full year of performance, which they were able to announce with this particular set of earnings. Q4, they showed nice growth. I think it was, Pat, you said this in the last one. Beat, beat, raise. Beat, beat raise. This was a beat, beat, and a raise. You know? The company had growth in every area outside of its consumer business and it had some really strong growth in a number of its areas. I believe for Q4, 40% comms, it was down significantly there. They had IOT, automotive, manufacturing, all saw significant upside. As we've said over the last few quarters, Pat, the company's probably going to have the most limitation in the consumer, but I was so…you got to be really positive about Lattice because that's a really small percentage of its business.
You also have to be really excited about the company's roadmap because the roadmap…with what they're doing with Nexus, the next generation, and then heading into Avant is driving their business into the middle of the market. So they were kind of always at that entry point of the market and now they're driving up market. And when I talk to their executives, and I think you and I both do each quarter around earnings time, the thing that comes to the attention is where do they get their growth from? You know? They had that kind of captive audience. Well, they saw their TAM jump from, was it three to 6 billion with the launch of Avant? You have a company now that's growing in the mid 20 percentage against a tough macro. They're taking market share, they're launching new products, they're diversifying into markets that essentially are more recession resistant than the consumer space. You know?
You got ORAN, you got Factory, you've got cybersecurity, you've got low power for edge and vision applications. I'm really liking the company. And the other thing, Pat, is…and again I'm doing some of the numbers on memory here, but they're expanding margin, which means they're doing all this while actually improving the profitability of the company. This goes 100% against all the macro and all the factors that we're hearing from chip-makers. But the bottom line is, and I've used this quote a few times, they have a really captive market at the low end and they're market taking up the stack. They've got strong commitments for their Avant line. I see their numbers, Pat, and I just like, there's not very much to criticize here. And by the way, I'm okay with that.
Patrick Moorhead: Yeah, I'm talking about love fest, man.
Daniel Newman: Dude, I was scanning my notes trying to find what I'm not happy about because I know looking for…what did I not like about the result? And frankly, there isn't much. I mean even their guide was incredibly bullish right now. So I mean, I don't know what to say.
Patrick Moorhead: But listen, what I love is they show 1, 2, 3, 4, 5, 6, 7, 8, 9, 10, 11, 12 quarters in most of their crawl charts. Revenue dollars, gross margin percent, operating profit percent, earnings per share, it's all up. It is funny. I'd love to be able to criticize, find something on here, but it is tough. Dan, we always joke about you pretty much sucking the oxygen or one of us sucking the oxygen out of a conversation. You pretty much hit everything out there.
Daniel Newman: Sorry about that. I was goobering. And by the way, I did it all from memory.
Patrick Moorhead: Stock's up 10%. Would you like your medal now or later?
Daniel Newman: No, I just lost my notes. So usually I have something in front of me. I had to do this all from-
Patrick Moorhead: Look at you. I'm very impressed. Yeah, I left my memory on the table when the internet was created in the browser, so I don't remember any of this stuff. So, great 12. I mean, 12 quarters of greatness at least. They haven't even hit Avant yet, which doubles their SAM, and they'll have a lot of room. Dan, you and I, we research AI a lot at multiple places in the data center, but also in the edge. You know? Imagine when you can attach generative AI in the cloud, generative AI, or standard machine learning on the edge. I think it's just going to be absolutely crazy. One of the things that Lattice has done is they've invested so much into certain software stacks, you know, talked about ORAN, talk about machine learning, and the industrial IOT. Heck, they're in PCs now to improve the experience of the built-in camera into notebooks for companies like Lenovo.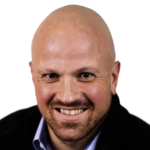 Daniel Newman is the Chief Analyst of Futurum Research and the CEO of The Futurum Group. Living his life at the intersection of people and technology, Daniel works with the world's largest technology brands exploring Digital Transformation and how it is influencing the enterprise. Read Full Bio