Intel Calls Qualcomm A Top Strategic Account
Intel Calls Qualcomm A Top Strategic Account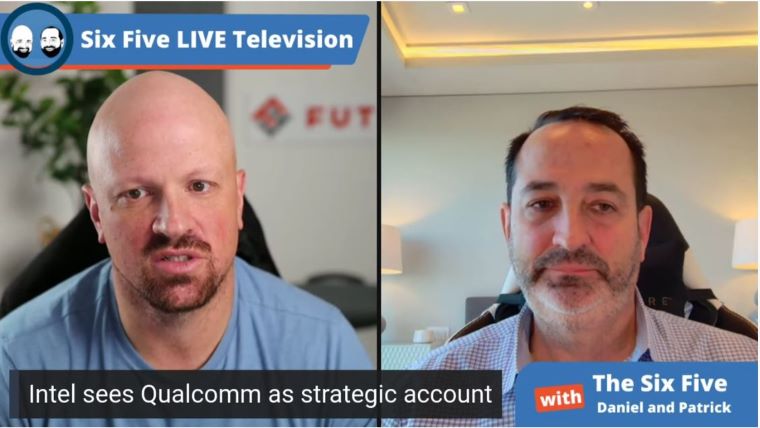 The Six Five team talks about Intel calling Qualcomm and top strategic account.
Watch the clip here:
If you are interested in watching the full episode you can check it out here.
Disclaimer: The Six Five Webcast is for information and entertainment purposes only. Over the course of this webcast, we may talk about companies that are publicly traded and we may even reference that fact and their equity share price, but please do not take anything that we say as a recommendation about what you should do with your investment dollars. We are not investment advisors and we do not ask that you treat us as such.
Transcript:
Daniel Newman: And so, an interesting piece of news broke this week and I had the chance to talk to Mr. Dylan Martin, who does a nice job over at CRM diving into the semiconductor space. And he reached out to me about a recent memo that Intel basically put out reorganizing their strategic accounts underneath Michelle Johnston Holthaus. And she came out with a memo effectively saying, "These are going to be the companies that are going to be led and focused on by our strategic accounts team." And it was basically business as usual. It was Dell, it was HP, Lenovo, Microsoft, Google, Amazon. And then the last one though was Qualcomm. And so I was pinged about this because really right now, those two companies have had contentious moments in the mobile handset space, which Qualcomm over time eventually and expectedly emerged based on its history as Apple moved to acquire Intel's 5G mobile handset technology IP and is working towards building its own thing.
But now after new announcements that came out not so long ago by Pat Gelsinger all about the Foundry service and about a strategic partnerships. Now what used to be maybe competitors or battle in the ring companies fighting for positions in emerging, in current markets, Qualcomm and Intel look more likely to be working together. And this announcement sort of in my mind reiterated just how much Intel sees Qualcomm as strategic. And so I was trying to dig into what is it that they're seeing as strategic and Pat, and I think you could have a little fun with this but a couple things came to mind cause it's not so much that you wouldn't expect Intel to work with Qualcomm, it's just at this level of naming them as seven key accounts when you know why the other six are and Qualcomm's clearly not large today.
Now you saw Qualcomm's 70 plus percent EPS growth and humongous revenue growth in the last quarter, on a tear 5G's on a tear but you also know Qualcomm and bought a company called NUVIA not that long ago, Pat. You were an advisor. And that particular acquisition and the fact that Qualcomm has been closely working with ARM developing always connected PCs that are now being deployed by the likes of Lenovo, Samsung and others, Microsoft, using Qualcomm's Windows on ARM. You'd say that could be one angle, providing chips but the other angle of course is Foundry service. And there was an announcement that came out from Pat Gelsinger and later another announcement that came out from Qualcomm. Now they weren't exactly aligned in terms of the way they were announced but effectively, both companies said, "We're going to work together." And so strategically speaking this to me is an indicator of just how big the on shoring opportunity for chip manufacturing is going to be.
We all know TSMC is a huge winner. They're building more fabs here but as the semiconductor industry and our federal government infrastructure spending looks to put 50 plus billion dollars to use, Intel has these shovel ready projects to build new fabs here stateside. We're hearing more and more about further fab development here in the US. They're not going to back the building of these fabs and not make sure these fabs are pumping out volume.
And so as I see it, the strategic relationship is going to be even tightened and more relevant based upon the fact that when those fabs here in the United States are done, the expectation given the tax breaks that I expect to be given will be that those are pumping out leading edge nodes and that companies like Qualcomm and NVIDIA and AMD but especially in this case because of the lack of overlap, that Qualcomm will likely be one of those first companies that Intel will be producing some serious volume for assuming they can meet pricing, demand, technology and process requirements, Pat. But that's what I think's happening here. I think it's a little bit early but in the next few years Qualcomm's going to become really big for Intel.
Patrick Moorhead: Oh, how times changed so quickly. What was it? Five years ago you had Intel, Apple and Samsung complaining to the regulatory commit five different regulatory commissions about Qualcomm's so-called anti-competitive behavior on 4G, to lock in stuff for 5G. And here we are, we've got the whole vulcanization or China plus friends and Western countries and friends and we find ourselves in a freaking, call it semiconductor pandemic here. We can can't get enough semiconductors. And I would posit the most sophisticated silicon primarily being made in South Korea, cannon shot of North Korea and Taiwan who's threatening to invade Taiwan. And when Obama was president, he kind of forgot about the whole global foundries. Global foundries needed two to $3 billion to get seven nanometer up and running on EUV and nobody would give it to them so they just got out of that bleeding edge to technology.
Here we are and now Intel sold its modem capabilities to Apple and here we are. You have Intel IFS that I guarantee you, as soon as IFS is up, you will see Qualcomm making some of its modems here in the United States. That could be at IFS, that could be at Samsung's looking at a new facility and TSMC is building a new facility in Arizona. My odds are, I think it's going to be Intel. Qualcomm was talked about as a partner at Intel and that very quickly got, I don't know, got pulled off the slide but they were on the slide and I believe that Qualcomm will be fabbing modems at Intel IFS or it could be a packaging deal, a 3D packaging deal, similar to what Amazon announced with them.
But times have changed. Five years going from court systems and suing and wanting to kill each other to likely potential partners. Now they're going to compete like hell on two fronts I believe, when the NUVIA team kicks in next year, we'll see samples soon. My guess is we'll see the products in 2023, actually on shelf. They're going to be fierce, fierce competitors. And I think potentially the second accelerator that they have for machine learning inference, they're also going to be competitors on that. And the farther that Qualcomm gets into carrier infrastructure as well, that's exactly where Intel wants to go. Anyways, great speculation on a story that you participated. That was fun.
Daniel Newman: Yeah. That is a lot of fun, Pat. And not to really do much of a circle back here but I'll stick to my guns that you have a growing TAM. Intel has recognition that they are patching a lot of gaps. However, there is competitive in roads that have been made, whether that's AMD or ARM and that the market share will likely always be challenging to keep at the levels. And to some extent, Intel needs to diversify and much like how it AWS in these hyperscale cloud, like Microsoft is everybody's friend and everyone's competitor and they've done it extremely well. And why can't Intel use its capabilities to have a similar type of relationship in certain parts of the market? I look at this as a strategic move, as a smart move. I think it will take a little time, like you said, for it to all pan out.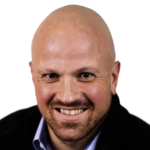 Daniel Newman is the Principal Analyst of Futurum Research and the CEO of Broadsuite Media Group. Living his life at the intersection of people and technology, Daniel works with the world's largest technology brands exploring Digital Transformation and how it is influencing the enterprise. Read Full Bio