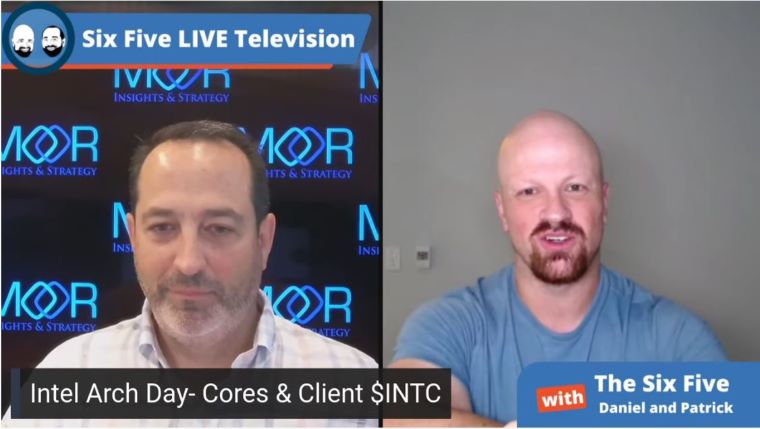 The Six Five team dives into the recent Intel Architecture Day and what came out of it.
Watch the clip here:
If you are interested in watching the full episode you can check it out here.
Disclaimer: The Six Five Webcast is for information and entertainment purposes only. Over the course of this webcast, we may talk about companies that are publicly traded and we may even reference that fact and their equity share price, but please do not take anything that we say as a recommendation about what you should do with your investment dollars. We are not investment advisors and we do not ask that you treat us as such.
Transcript:
Daniel Newman: Pat, Intel had a big day, spent four hours on with their Architecture Day. I watched it all day long between the calls, you. Dove in deep. By the way, great Twitter stream, Pat. You sort of almost live blogged it using Twitter, really enjoyed that. So if you're out there listening to the show, check out Pat's Twitter stream on Architecture Day. I'm sure he'll have a Forbes piece to come soon thereafter, but big day, and we're going to actually break this into two parts. We're going to talk right now about the client core strategy that was announced at Architecture Day. Later in the show, we're going to come back and talk about data center, but Pat, I'll hand the mic to you.
Patrick Moorhead: Yeah. So first off, there's a lot of content here. We're going to break it into two. And there was so much content, I haven't even done a write-up. I decided to take the easy way out and just tweet, which was essentially my notes plus some other stuff. But break this into, they discussed their cores and they discussed their client product, which was Alder Lake and then some graphic stuff. So to me, I'm not going to do this in the order that Intel did this but I think first and foremost, I am more convinced than ever that Intel will gain graphics market share versus AMD and NVIDIA. I can't even come up with a worst case scenario that doesn't put them at the very high end of the mid range, even if AMD and NVIDIA increased performance 50%, but who knows what could happen?
Execution-wise, I feel pretty good on the graphics side because they're partnering, at least on the consumer side, they're partnering with TSMC on an N6 node, and they've got a multi year roadmap. The second thing that I'll jump into is the cores themselves. You may be familiar with ARM's big.LITTLE configuration. It's a big core to do big work in a small core to do little work. This is very similar to that. You have an E core for efficiency and you have a P core for performance, and then whether it's a server part or a client part, they're putting P cores in E core, and then the threads and the workloads are being managed by a thing called Thread Director.
There were some early issues with big.LITTLE that had to do with thread management, but I heard enough from Intel that with Windows 11, it's going to operate well. I feel like Intel learned a lot from what ARM had done. And also, Intel had done symmetric multi-threading for years so it's not like they don't know how to do threads. They actually do know how to do threats. So basically, Intel said that an E-Core, 40% better energy or performance or same performance at 40% lower power as Skylake and in a one threaded. And then in a four thread configuration in a one threaded, and then in a four-thread configuration, 80% better energy or performance, or 80% less power, which is pretty impressive, but again, we have to see the product that comes out to see what it really is. The P-Core, bigger performance, they're claiming a 19% advantage, Daniel, over an array of different benchmarks from spec to SYSmark, Crossmark, PCMark, Webb Expert and Geek Bench. I don't know the mixture of GPU or AI that's in there so it's a big TBD for me. Probably the biggest thing that they added on there, and this is for data center only, is this new inference and training engine called EMX and they're claiming 8X improvement on it, eight, and that's pretty big.
And we'll get into it when we talk about Sapphire Rapids, the actual product that integrates that, and let me finalize here on the actual client product that takes P-Cores, takes E-Cores, and then takes a bunch of fixed function engines, adds DDR5, PCI E 5, Wifi 6, Thunderbolt 4 in a product called Alder Lake, and this is a chip that scales from ultra portables at nine watts to a 125 watt desktops on three packages. It is a monolithic design, but it is going to be a smaller die than let's say the server part that's a distributed piece.
So net, this wasn't a product launch. I do feel like if I am a betting man, that this will be very competitive in notebook and desktops that are lower core count, or let's say desktops with an overall core count between eight and 16. I think AMD will still win the core battle. I do think it's probably likely that on a core to core basis on single threaded perspective, that Intel will probably retake the crown until AMD comes out with their next architecture. So this is going to be on, what's called Intel 7, which is very similar to TSMC's. They call it seven nanometer, but it's not really seven nanometers. So there's where we are, two cores and Alder Lake.
Daniel Newman: Yeah, there's a lot of updates there, Pat, and you went in deep and my responsibility as host today is keep things moving, but if I can add a couple of just quick thoughts on this one. Pat Gelsinger said, bringing the geek back, and this is what Intel has been doing with its recent communications, whether that's been the recent IDM announcements, whether it was architecture day. The company is really trying to provide some guidance in terms of how it intends to reclaim or maintain leadership in various areas of the business, giving a lot of transparency, execution remained to say, and every time I talk about Intel execution, execution, execution, that is going to be the litmus test for the company.
It's not about what they're saying they're going to do. It's been about over the past several years, what they're saying they're going to do and then what's actually been done. Pat Gelsinger is the say-do guy. He came in from the beginning, said I'm going to say, I'm going to do, I'm going to execute. If the company can execute, there are opportunities to recapture, regain some market leadership, and certainly some market share in different areas. That is TBD, but we're watching and we'll be talking about it. You can count on that here on The Six Five Podcast. Pat, let's move to some earnings. How about that?
Patrick Moorhead: Let's do that.
Daniel Newman: Yeah. Is everybody's head still attached after Pat's deep dive there? That was some good stuff there, Pat, by the way. I look forward to that article. Get that published, man, because everybody needs the Moorhead synthesis.
Patrick Moorhead: Oh, here is the hard part, Daniel, is that these weren't product launches. These were technology announcements and I can guess all day long, but unless frequency and core count and pricing, you're almost guessing. I mean, I can extrapolate from some of the stuff that they said about their core performance, but I don't know really the performance of AMX. I don't know the performance of the… By the way, they pulled off AVX 512 off their client, which was doing most of the heavy lifting for machine learning on clients. So a lot of questions, they definitely tee themselves up, but have a lot of content available for the Alder Lake launch.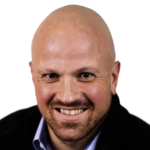 Daniel Newman is the Principal Analyst of Futurum Research and the CEO of Broadsuite Media Group. Living his life at the intersection of people and technology, Daniel works with the world's largest technology brands exploring Digital Transformation and how it is influencing the enterprise. Read Full Bio