IBM Power E1080 Server Announcement
IBM Power E1080 Server Announcement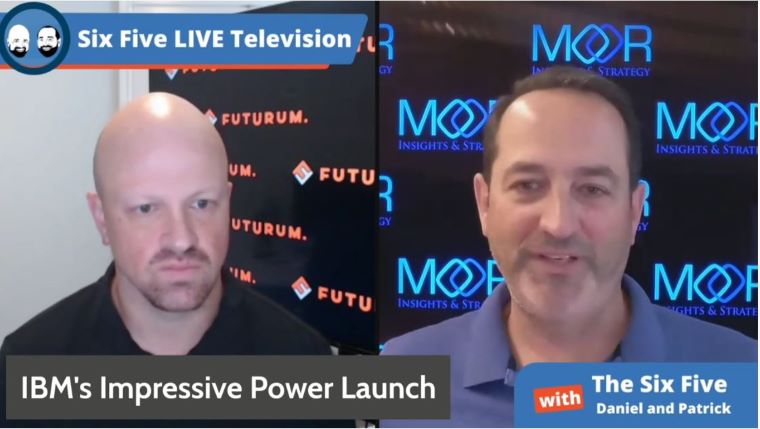 The Six Five team dives into IBM's Power E1080 Server announcement.
Watch the clip here:
If you are interested in watching the full episode you can check it out here.
Disclaimer: The Six Five Webcast is for information and entertainment purposes only. Over the course of this webcast, we may talk about companies that are publicly traded and we may even reference that fact and their equity share price, but please do not take anything that we say as a recommendation about what you should do with your investment dollars. We are not investment advisors and we do not ask that you treat us as such.
Transcript:
Patrick Moorhead: Let's move on to another type of topic here and that is data center, enterprise data center infrastructure. IBM announced its first Power10 based server called the E1080. You could read my Forbes article to get all the details but essentially in my opinion, it reinforces fit for purpose stacks out there in the industry. And whether it's an iPhone doing its own Silicon OS, middleware and applications, you have this new server that has the new Power10, which is very good at specific big data workloads. And now inference, machine learning inference on those workloads.
But IBM is doing what people now see as really cool. Heck, even AWS with Graviton and Trainium and Inferentia and all the stacks they put on that. And the Power 1080 is not good for all environments but the environments that it is really good for, in my opinion, is SAP, SAP HANA. It set a world record SAP benchmark with eight sockets. And I believe there's going to be a 16 socket design in the wings that's going to pretty much blow everything else out of the water. I was really happy to see IBM show benchmarks directly going up against HP and Google Cloud. I like when companies do that, it gives me a level of confidence.
As it relates to licenses and efficiency with Oracle, they put up some very credible numbers as well. And then finally, FOREX more containerized workloads in Red Hat, which surprisingly IBM owns that company. And it makes total sense to me. I don't think they're making up any of these numbers. They might be comparing to Cascade Lake but from an availability standpoint, it's kind of hard to get even a hold of Ice Lake and that SAP benchmark, if AMD and their partners or Intel and their partners want to put up a better number, they certainly can do this.
The one, I wouldn't call it a critique or one thing that I wish IBM would do is I really want them to go straight after x86 business from a sales and marketing perspective. I feel like on one side I applaud IBM for servicing its clients. They literally are one of the best companies at delivering what their clients want them to deliver, which is why we see the success of things like IBM Z. The IBM Z is the best at what it does.
It's the most secure, it's an east west transaction engine but can you gain share doing that? IBM has less than 1% of the server market share out there. And I really want to see them with this platform go after the x86 market. Is that because I don't like Dell or HP, HPE or Lenova? No, I just think we need more competition to stir up the pot. That's what I'd like to see them do differently.
Daniel Newman: Yeah, Pat, your write up was really good and we'll make sure to throw that down into the show notes. I didn't have the chance to attend. I did capture some of the postmortems from different analysts and some of the different journalists. I think you made a couple of really interesting points that we should double click on really quickly. First is, IBM continues to put really, really good hardware out there in the marketplace. But your point that you made about the marketing still befuddles me a little bit. Why does the company do so much work to develop such good hardware and then allow that hardware to take so little market share? And I do understand part of their thing is they have specialized applications and customers that they are almost building this stuff for. When they deliver it, they succeed with it. But at the same time, it's like, if it's built this well and it's this useful, there must be other applications in the market. And like I said, you've got this massive almost 400,000 workforce out there. Build that market, even get to 2%. You're talking about a huge growth of the business.
The second thing I did really like and you have a good section in your article about it was the hybrid cloud story. This is IBM's story. IBM is not, despite the fact that it has public cloud, is not building its narrative around public cloud. It's building its narrative around the hybrid cloud. Well, Power10 is really built with that in mind, it's built for this frictionless architecture, frictionless hybrid cloud is how they're coining it. And the idea is, taking power virtual servers, OpenShift, IBM cloud and creating seamless, frictionless migration of workloads between public and private. And I think it's not universal and it can't do it for every application but it showed in its story, in its rollout that it is addressing this early and often with the Power10 story with these new servers.
Again, if you keep in mind what IBM is trying to do, the story here is about building something that's useful and hybrid. If you look at Pat, it sounds like you and I share an opinion as analysts, you have a great product, sell more. You have a great product, you have the architecture, you have the infrastructure, you have great benchmarks, let it be known. Tell the world. Keep talking about it beyond the launch day. But congratulations on a successful launch. I think you ended your article by something like, I'll tell you in a year. Let's come back to this in a year and see if this good product is matched with good sales.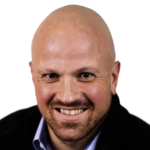 Daniel Newman is the Principal Analyst of Futurum Research and the CEO of Broadsuite Media Group. Living his life at the intersection of people and technology, Daniel works with the world's largest technology brands exploring Digital Transformation and how it is influencing the enterprise. Read Full Bio