IBM Plans to Acquire BoxBoat
IBM Plans to Acquire BoxBoat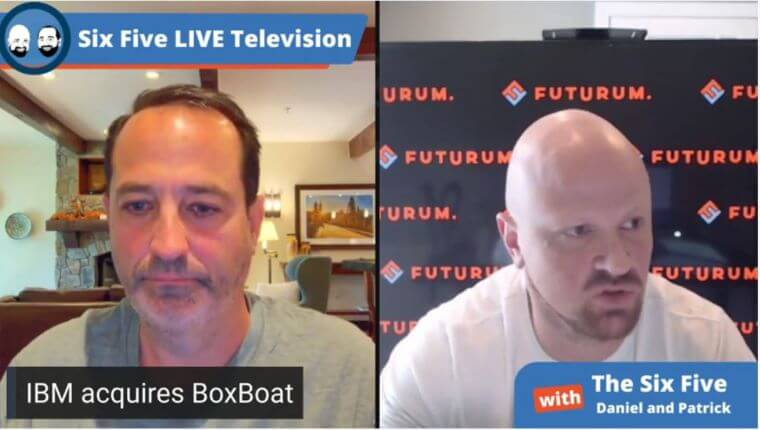 The Six Five team discusses IBM's plans to acquire BoxBoat.
Watch the clip here:
If you are interested in watching the full episode you can check it out here.
Disclaimer: The Six Five Webcast is for information and entertainment purposes only. Over the course of this podcast, we may talk about companies that are publicly traded and we may even reference that fact and their equity share price, but please do not take anything that we say as a recommendation about what you should do with your investment dollars. We are not investment advisors and we do not ask that you treat us as such.
Transcript:
Daniel Newman: So let's talk about another … I mentioned another tuck-in acquisition. I don't know if it's just something in the water right now, HPE, IBM, it feels like every week these companies are making announcements of acquisitions, but these aren't Red Hats and these aren't Slacks, these are more tuck-ins, but it's some interesting things, really quickly, not to … so IBM acquired a company called BoxBoat this week and not to go off the topic, but you probably heard if you're out there that the president of IBM left the company. Companies doing a massive reshuffle of the quote unquote executive deck. It's spinning off its global technology services, its managed infrastructure business to a new company called Kyndryl.
One of the areas that IBM has been really double, triple, quadrupling down on has been hybrid cloud and hybrid cloud services. So you knew about the Red Hat acquisition. You probably knew the fact that really its hybrid bet has been heavily placed on IBM Cloud plus Red Hat offering a set of solutions that addressed Pat, what we were talking about earlier, with the future being multicloud. But with this spinoff of GTS, the question mark was what happens to IBM services going forward? They still have the global business services, they still have the need to be able to support and consult with customers. And so BoxBoat is another, very strategic acquisition being made by GBS to help the company expand its hybrid cloud services business. What this particular acquisition really focused on, which is a smaller team, is its cloud ecosystem certifications.
This is a group of engineers that know Amazon Web Services, Docker, GitLab, Google Cloud Platform, Kubernetes, Azure Tech. And so recently, you heard IBM acquiring companies with SAP specialties, IBM acquiring companies with Salesforce specialties. Well, this is another case where IBM is saying, "We know all the workloads aren't going in IBM's cloud, but we are, whether it's through satellites, whether it's through Red Hat, participating at scale in the hybrid cloud and multicloud ecosystem. We are going to have a world-class leading services organization that can help orchestrate workloads into three, four or five different concurrent clouds at the same time."
I thought this was a smart acquisition for this GBS business. Again, not a big number. I don't think even any sales numbers or revenue numbers were disclosed, but it's another tuck-in acquisition that really fits this sort of narrative that these companies that are trying to compete and stay relevant against quote unquote, big tech, who'd of thought we wouldn't call IBM big tech? But, in terms of who is being looked at as big tech right now, this follows the Nordcloud and the Taos acquisition, and a number of the acquisitions that were made for observability. This gives them a deeper bench in hybrid cloud. So, smart little acquisition and it's a nice way to diversify revenue and make it clear what services at IBM will look like after the Kyndryl split occurs later this fall.
Patrick Moorhead: Yeah. It's pretty ironic, you look back, the valuations are definitely on the cloud companies that the people get perceived as cloud companies. What I find ironic is that 80% of the data and the spend is still on-prem. So, I think IBM, and to our conversation about HPE and Ampool, is it's literally a foot race to get there to who can create the best hybrid capabilities and be able to monetize it and invest in it the best. So Daniel, a great analysis. This is right up IBM's alley, whose goal is be number one in hybrid cloud, and it's a nice little tuck-in.
Daniel Newman: Yep, absolutely. Tucking it in and that's going to be a thing I'm going to say it forever now. We're going talk about oxygen and tuck-ins because we get thematic with things and we can't stop talking about them.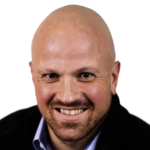 Daniel Newman is the Principal Analyst of Futurum Research and the CEO of Broadsuite Media Group. Living his life at the intersection of people and technology, Daniel works with the world's largest technology brands exploring Digital Transformation and how it is influencing the enterprise. Read Full Bio