IBM and Amazon Web Services Sign Collaboration Agreement
IBM and Amazon Web Services Sign Collaboration Agreement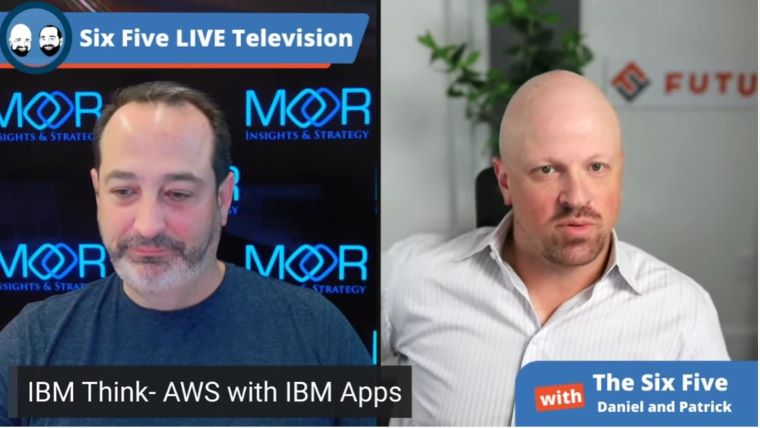 The Six Five team discusses IBM and AWS signing a collaboration agreement.
Watch the clip here:
If you are interested in watching the full episode you can check it out here.
Disclaimer: The Six Five Webcast is for information and entertainment purposes only. Over the course of this webcast, we may talk about companies that are publicly traded and we may even reference that fact and their equity share price, but please do not take anything that we say as a recommendation about what you should do with your investment dollars. We are not investment advisors and we do not ask that you treat us as such.
Transcript:
Daniel Newman: So, first and foremost, this week was a modified IBM Think, which I think both you and I walked away from saying, this was great. It was a much smaller audience. It was biggest customers, biggest analysts, biggest investors, and it was tons and tons of access to the company's key executives to really get our arms around the company's focal points. When you see our interview with Arvind, you'll really hear about how hybrid cloud and AI are really driving everything in that company. It's a trimmed down organization, post Kyndryl spinoff, it's growing faster, its messaging is getting clearer, and the technology its building is more ripe for the next wave of the economy as I see it, so there's a lot of positives there.
Let's just talk about one of the biggest announcements, there were several. But one of the biggest announcements, Pat, that caught our attention and we actually had the chance to do a Six Five. Was it on the road? On the show floor? In the booth? Which one is that? It was kind of a hybrid of all of them because it was-
Patrick Moorhead: In their studio.
Daniel Newman: And you'll see it, with Tom Rosamilia, who leads the software business for all of IBM, but essentially the company made this huge announcement to partner with AWS. So you're thinking, well, IBM has a cloud, and Amazon has a cloud, why would they be partnering? Well, of course, as many people know, IBM has been super focused on hybrid cloud, on the enterprise, on being able to deliver to this next wave of IT modernization, and we also know that AWS is the largest IS by revenue in the world right now, growing extraordinarily fast, well over 16 billion dollars a quarter, and has a lot of customers and enterprise users that want to run software cloud native in AWS.
So what does IBM do? IBM says, we know we have our own cloud, we know we can run things on our cloud, you can use Red Hat, you can use satellites, and you can do these things to do multi-cloud, but why don't we take our portfolio of software, whether that's API Connect, DB2, Observability on Instana, whether that's Maximo Application Suite, their Security Verify, or Watson Orchestrate and Automation, and let's have all those apps running cloud native in AWS. And so that was what was announced. AWS takes its partnerships very seriously, IBM takes its partnerships very seriously, they're going to be dedicating resources, engineering capabilities, and it's all going to be available on the AWS marketplace.
Pat, I see this as a big deal. I see this as an important move to get IBM democratized, its software more democratized. This company has a lot of software. Most people don't know it because it's a lot of middleware, a lot of applications that are being run in enterprises, it's not necessarily the everyday names that you think of maybe in a CRM space or in a data space, but these are core applications that are part of the business's ecosystem. I like the idea. I like the partnership. I like the fact that, again, this is an enhancement on the old bring your own license approach, that the company did to make things run cloud native, which, as long as the QA is good, and the ability to run it smoothly and seamlessly, this will be a great build on what they were already doing with OpenShift and ROSA, to being able to run your IBM software in the AWS cloud.
Patrick Moorhead: This is classic Arvind, right? This is the next generation of IBM, right? This is IBM Next. I can clearly say that this was under the leadership of Arvind, Roger Premo, and Tom Rosamilia. This is SaSS-ifying IBM's key applications here, which I think is a great thing. And what I like about this, it does take a little bit of courage, which says, hey, instead of running this on-prem or in the IBM cloud, you're going to run it in AWS, because quite frankly, it's going to require customers to upload their data to AWS, which, once you get your data somewhere, seems like you're going to kick the tires with a lot of the software that's up in the AWS marketplace.
But listen, I know Tom Rosamilia pretty well, worked many years with him, advising the mainframe team. He's a smart guy and he's very client-centric. So I think he knows that he's got to keep churning the innovation of that software.So there's not some simple drop in replacement that AWS is notorious for doing with its partners. To me, this is also an expression of AWS desire to keep growing. I don't know what market forecast they had, but last week it was Dell Technologies with some ransomware software and backup software and stuff like that, they must see partnering with the, what I've heard them call the old guard, as a requirement for their growth. So, all in all, a really good deal.
And the last thing I'll say is I don't think this is an AWS exclusive. I think over the next six months to a year, we'll likely see announcements with Azure and GCP. AWS probably has some short term exclusivity, but we will be covering this on the pod as it moves forward.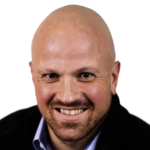 Daniel Newman is the Principal Analyst of Futurum Research and the CEO of Broadsuite Media Group. Living his life at the intersection of people and technology, Daniel works with the world's largest technology brands exploring Digital Transformation and how it is influencing the enterprise. Read Full Bio