HPE Securities Analyst Meeting
HPE Securities Analyst Meeting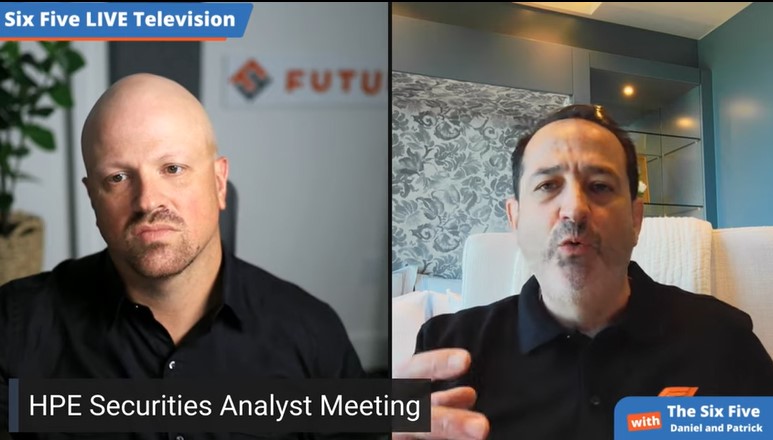 The Six Five team discusses the HPE Securities Analyst Meeting.
If you are interested in watching the full episode you can check it out here.
Disclaimer: The Six Five Webcast is for information and entertainment purposes only. Over the course of this webcast, we may talk about companies that are publicly traded and we may even reference that fact and their equity share price, but please do not take anything that we say as a recommendation about what you should do with your investment dollars. We are not investment advisors and we do not ask that you treat us as such.
Transcript:
Patrick Moorhead: HPE had their annual security analyst meeting which is lovingly referred to as SAM. I have attended virtually or physically about six or seven times over the last 12 years. I wasn't able to attend it. But the company keeps moving forward and doing exactly what they said. And let me just hit the net-net here.
So, each year, a company will revise its SAM or its TAM. Essentially, what is the addressable market that we're going after? And I think the biggest one is that the company raised its SAM by $250 billion. So, essentially, they have access to $250 billion worth of business that they didn't have the prior year. And I will get to that.
But Tarek came on, CFO Tarek Robbiati basically said, "Hey, we did what we said we would do. Revenue EPS, free cash flow versus what we said in '21. And that's even at the same time during our supply chain challenges exiting Russia and getting hit hard on foreign exchange. Oh, by the way, we took $300 billion more out of cost between '21 and '22 than we promised you in 2020."
But, hey, heck, these are really about the future. So, what they did is they stuck to fiscal year '23 which was essentially a low single-digit revenue but better pass-through by about double when it hits OPEC. So, net-net between '22 and '24, transformation costs are going down, earnings going up, free cash flow conversion to the bottom line is going up.
So, I'm going to finalize with just some quick bullets on each of the businesses with which they carved up into cloud edge and data. And then, part of those integral to that are things like financing and compute. So, cloud really it's all about GreenLake baby. Increase in gross margin, increasing ARR, It's all about GreenLake and growing well above the industry average. Edge, they say they're going to take market share which is through edge switches, wireless LAN and SD-WAN.
Big surprise for me, Daniel, they said they're going to add data center switches and less was surprised sassy. But data center switches are owned by Cisco. Is there anybody still competing with them? Maybe in data center switches? So, I got to drill down on that or ask network analysts Will Townsend what the heck is going on there.
And then a data side, adding stuff, we interviewed Tom Black as part of the Six Five on the Road. But increase in DR, backup, replication doesn't sound sexy but, man, there is a lot, lots of money there. And compute, hey, it's what they were known for. We're going to increase the share on the edge. We're going to go after high-operating income business and we're going to take share out of Telco, which is interesting because it looks like they're going to run right square into Lenovo at least in Asia and then Dell here in Western Europe in the United States.
Whew. That's it. That's all I got, buddy. Check out my Twitter rant with all the numbers and all the slides.
Daniel Newman: Pat, you did a good job of digging into the numbers. I think this is a continuation story. I think if you go back to some of the commentary I had about IBM, HPE is very much in the same boat. They have the same opportunity, slightly different portfolio and products. But the fact to the matter is hybrid cloud, edge, high-performance computing, storage networking, this is the areas. It's been a multi-year show for Antonio Neri and the team about this migration to everything as a service.
I continue to believe that HPE and GreenLake were at the forefront of this, understood and identified the trends early, built a comprehensive portfolio that looks far more impressive than its competitors at this moment based on the crawl for how it's doing the on-prem cloud. The growth, it continues to be sort of hard to be excited about. It's hard to be like, "Oh my God, 3%." And that's been the challenge.
Now, I've broken this down on my earnings recaps a number of times where I've looked at, look, when you move away from a CapEx model where you're selling big high revenue and you go to this subscription approach, you tend to knock off short-term top line gains in order to grow the ARR. But we all know that companies with large ARR are more valuable than companies that sell on CapEx.
So, the strategy is good. The market is demanding a faster pace of growth. That's why the stock has moved sideways. But I think as industry analysts, Pat, we have to look at the products, the services, the portfolio and the customer and say, "Are they meeting the need of a customer right now?" And I would say in most ways, HPE has done a very good job.
Now, again, we're still early days in terms of overall public cloud workload migrations. And this is actually why it's so opportunistic for HPE is they are going to be one of the companies sitting in the whole position, Grand Prix joke, of this next wave of workload migration. And if HPE executes well with its current legacy customer base and of course by partnering strategically with the hyperscale cloud companies, they do have an opportunity to grow.
Now, competition will be fierce. We've talked about Cisco. We've talked about Lenovo. We've talked about IBM. All these companies have some crossover into what HPE is offering. But HPE is a brand with great provenance. They've got a strong portfolio. They were early to the game. The distribution of services are on the front edge of what's out there for on-prem cloud. And this meeting further reiterated that, overall, good stuff, long-term, robust. But of course, we'd all like to see the growth numbers a little bit higher, a little bit sooner.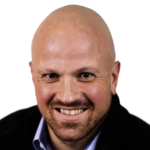 Daniel Newman is the Chief Analyst of Futurum Research and the CEO of The Futurum Group. Living his life at the intersection of people and technology, Daniel works with the world's largest technology brands exploring Digital Transformation and how it is influencing the enterprise. Read Full Bio