HP, Inc. Reports 3rd Quarter Results
HP, Inc. Reports 3rd Quarter Results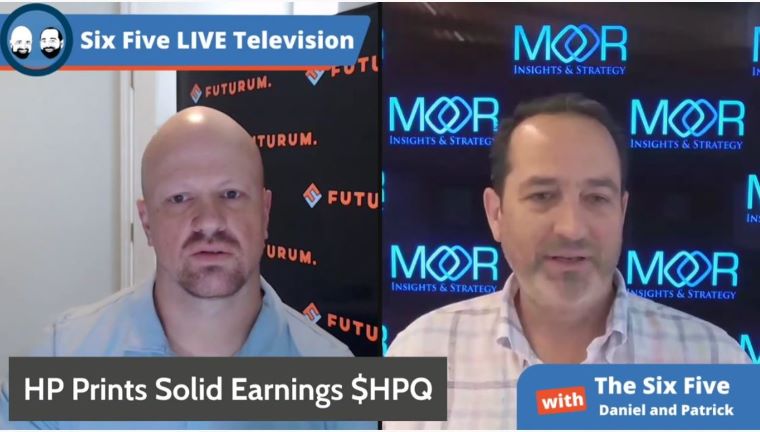 The Six Five team discusses HP's 3rd Quarter results.
Watch the clip here:
If you are interested in watching the full episode you can check it out here.
Disclaimer: The Six Five Webcast is for information and entertainment purposes only. Over the course of this webcast, we may talk about companies that are publicly traded and we may even reference that fact and their equity share price, but please do not take anything that we say as a recommendation about what you should do with your investment dollars. We are not investment advisors and we do not ask that you treat us as such.
Transcript:
Patrick Moorhead: So let's move to HP earnings. This quarter was really about EPS, printer growth and PC profitability. I'll be honest, I was a little surprised that the PC numbers came in so low and flat and primarily because of what Dell did. Now, HP is more tilted to consumer than it is to commercial, but HP still has a very large commercial presence and on a percentage basis, HP underperformed Dell in commercial, on percentage. So, at least what came up in our preview call and the earnings call with Emilio was basically, it's about supply and essentially, that they have a full quarter of backlog, which is extraordinary. A typical backlog in a normal pre-COVID state is about two weeks. I can't help, but to think Daniel, you know when there was HP, which was data center plus client, there are a lot of people saying, "How will HP and HPE deal with the supply chain? Because their supply chain is going to be a lot smaller." I don't know if this has proved positive, but I think this is the third quarter that we've heard from HP talking about supply chain challenges, when companies like Dell and Lenovo, they're also citing challenges, but they're muscling through it.
Daniel Newman: Yeah, it is interesting Pat, because based upon Enrique's comments that we were able to hear from him-
Patrick Moorhead: By the way, sorry. I said Emilio, my mistake.
Daniel Newman: Yeah, absolutely. No, moving fast, but based on Enrique's comments, he basically cited a full quarter of backlog, a full quarter, which I think was like quick math, six to eight times normal. Effectively the company would have been in a strong, double digit growth based upon the demand, if they were able to fulfill that demand. Clearly the companies you mentioned that did see those double digit growth rates in PC, did it based upon being able to fill and having still significant, but not full quarter backlogs. So, there is definitely a bit of an inward look here on supply chain. Is the company doing everything possible? I mean the volume, Pat, you're still talking about a company that's doing more than 15 billion in revenue. Maybe they're not as big as the combined company, but this is not a small operation.
I think, as you suggested, the commercial numbers, I'd like to maybe looking in that backlog, is were there significant of commercial numbers and growth, because that seems to be where the demand and that immediate fulfillment is going. The margin was something that really was impressive though, is I think they have about a 71% year over year margin growth. So, while the revenue was only up seven it's, 71% growth in margin, and this came from a few things, there's definitely the strong growth, 20 plus percent growth coming out of print. Print compared to the personal systems, generates about twice as much profit for the company. If you heard, I believe 10 million subscribers now, to the company's print as a service business. So, every company that's in hardware right now is trying to figure how to innovate, whether it's AAR services, recurring revenue, ARR services, cloud services.
Well, HP is putting print out there as a service and is doing extremely well, delivering huge volume and these are much more profitable businesses, which when you're able to put a lot of cash to the bottom line, you're able to make changes. So, any supply chain changes required will be more robust because of all this cash made available. Not to mention the company seems to have a firm belief that its undervalued because it's paying a dividend on a quarterly basis, but it also made massive … I believe it was like 50 million shares of stock repurchased in the last quarter. So, there's a very significant reinvestment in the company. Pat, I think that supply chain deserves a deeper look and we're going to have to do that.
Patrick Moorhead: Yeah. And by the way, I just want to reinforce, on the profit side, they did great. I mean, PC EBT was a 52%. Print EBT was up 78% and they did phenomenal. By the way, I looked up the commercial number, commercial PCs were off 1%. I think Dell was in the 30%, 30% growth. But listen, when you don't have the top line revenue, what are you going to do? You're going to maximize fricking profits and that's all you can do. I'm wondering if this does provide any pressure to HP, go after Xerox, or something. We've been talking about that. We've written about this, but the instant revenue bump that a Xerox acquisition … If you remember, Xerox thought it was going to acquire HP, which was a joke, which was actually more of a stunt. But anyways, thank you for letting me do a boomerang on that.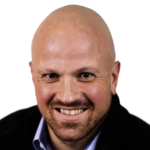 Daniel Newman is the Chief Analyst of Futurum Research and the CEO of The Futurum Group. Living his life at the intersection of people and technology, Daniel works with the world's largest technology brands exploring Digital Transformation and how it is influencing the enterprise. Read Full Bio