GlobalFoundries and STMicro Build New European Chip Plant
GlobalFoundries and STMicro Build New European Chip Plant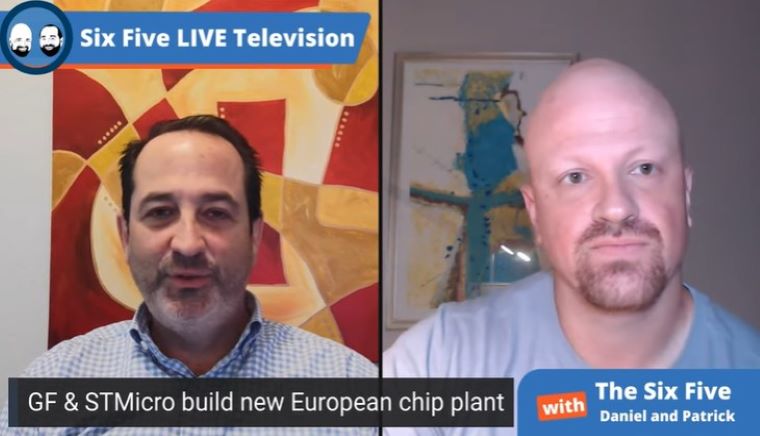 The Six Five team discusses GlobalFoundries and STMicro's New European Chip Plant.
Watch the clip here:
If you are interested in watching the full episode you can check it out here.
Disclaimer: The Six Five Webcast is for information and entertainment purposes only. Over the course of this webcast, we may talk about companies that are publicly traded and we may even reference that fact and their equity share price, but please do not take anything that we say as a recommendation about what you should do with your investment dollars. We are not investment advisors and we do not ask that you treat us as such.
Transcript:
Daniel Newman: We talked a little bit about the CHIPS Act at the top of this, but what we haven't talked about is what are some of the things that are going on where companies are putting shovels in the ground and meaningfully expanding production outside of Asia? And this week, STMicroelectronics and GlobalFoundries basically announced that they're going to expand their footprint in Europe with a partnership that's going to add about 620,000 more 300-millimeter chip wafers to their production lines by 2026. So, interestingly enough, this is going to be a split project. I think it's something like 40-60, 42-58 it's going to go between STMicro and GlobalFoundries. As a lot of people know, GlobalFoundries, as we talk a lot, Tom Caulfield, their CEO, joins us every year at our summit. We do have a pretty good ongoing dialog with that company. They're really known for filling all the gaps in the market, Pat.
We love to spend all of our effort talking about three, five, and seven nanometer technology, but in the end a lot of the technology, especially a lot of the technology that caused the chip shortages in things like vehicles, were the lagging edge, or were the older processes, because it's not always lagging. The things that make your car, the seat heaters, and some of the electronics for your radio, those are not three to five nanometer technologies. Those are 14, sometimes 30-plus millimeter technology, and we need more production long and short. And so, there's companies that are talking about the CHIPS Act and wanting to see expansion, and then there's companies that are doing something. In this case, Pat, I thought it was a really big piece of news. Of course, this is over in Europe, which is another area that lacks resiliency in the supply chain. Also, like the U.S., has moved the vast majority of their production overseas.
I guess my gut feeling on it is that this is the type of action that we need. We need A, more resiliency. We need B, not just U.S. resiliency. And I think there's some misconceptions that we're trying to do this, is it like U.S. and Asia? Well, if we're going to do this on a global basis, and we need to be resilient for national security, but also resilient for everything from planes, trains, and automobiles, being able to ship stuff and get it from place to place, we need to make stuff in different markets where there's demand. And so, this is a starting point and GlobalFoundries has been pretty robust about doing them here in the States, doing them in Europe, doing it in the Middle East, and of course doing it in Asia. So, good move, Pat, overall. It's good sentiment right now and it's good to see someone take action, make a claim, and get going on building both the low power type of silicon we need and also building on the continued need for those higher, older, and lagging processes that are really critical in so many of the things that we use.
Patrick Moorhead: Yeah. So, not a whole lot left to fill. I think it should be an embarrassment to the U.S. that we have people over in France, Tom Caulfield, shaking hands with Macron, and we should be completely embarrassed over here. Here's the worst part. We're talking EU is not a country. EU is basically a trading zone, an agreement of folks to abide by. I understand we're the 50 states, but we're one country versus multiple countries over there in the EU, and somehow the EU can get their shit together and get agreements going, and we can't even pass this CHIPS Act.
I think this is a great announcement. Too bad the U.S. didn't get this plant. But hats off to GlobalFoundries and ST to make this happen.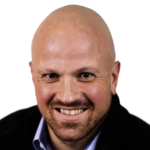 Daniel Newman is the Principal Analyst of Futurum Research and the CEO of Broadsuite Media Group. Living his life at the intersection of people and technology, Daniel works with the world's largest technology brands exploring Digital Transformation and how it is influencing the enterprise. Read Full Bio