Earnings Report from Amazon
Earnings Report from Amazon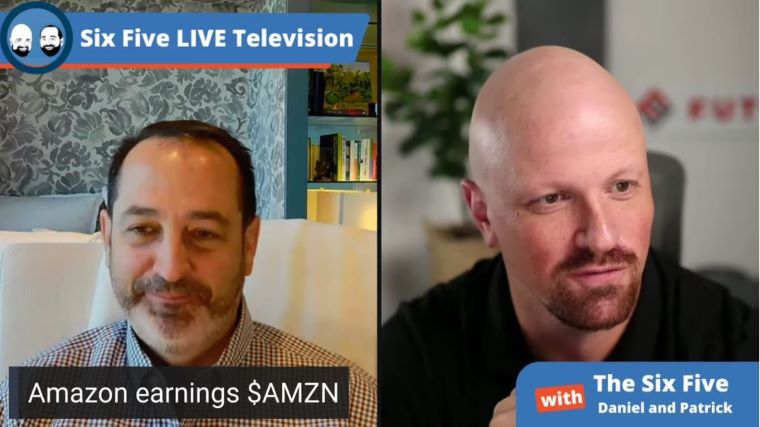 The Six Five team dives into the earnings report coming out of Amazon.
Watch the clip here:
If you are interested in watching the full episode you can check it out here.
Disclaimer: The Six Five Webcast is for information and entertainment purposes only. Over the course of this webcast, we may talk about companies that are publicly traded and we may even reference that fact and their equity share price, but please do not take anything that we say as a recommendation about what you should do with your investment dollars. We are not investment advisors and we do not ask that you treat us as such.
Transcript:
Daniel Newman: This one we will talk about Amazon. Pat, where do we start here? The headline from CMBC was "Amazon badly misses on earnings and revenue gives disappointing fourth quarter guidance". Now, we both, I would say, are fans of CNBC. We watch it, we hop on from time to time and talk on various shows. I felt that was a little bit of an overstated… especially considering I think they came in… when you say badly misses on earnings and revenue. A bad miss is 110.8 billion versus 111.6. I guess 800 million is a big gap, but you're talking about $110 billion in revenue in a single quarter, 15% growth year over year, by the way. They're still growing. People were pounding on Apple, apple had high 20% year over year growth. I don't know what the market has come to expect. I think we've absolutely lost our minds in terms of what we're expecting from companies. Now, on the earnings side, Andy Jassy has had the difficult two quarter in a row since taking over the helm of actually having to explain misses.
The company didn't miss for three years and then he comes in… I guess Jeff's like, "I'm out of here. Andy, good luck with these. We're going to come up short for the next couple of periods." But, they came in at 612 verses 892. Now, Amazon is a massive business. You know what we talked about with Google or Alphabet that we talked more about the Cloud? With Amazon, we have a diverse set of coverage areas from the kind of corporate affairs looking at ESG efforts and more of the company's broad E-commerce growth to obviously looking at the AWS business very closely. On the commerce side, it's one of these juggernauts. AWS is the profit hound of this company. AWS, 39% growths, 16 billion… basically, it's the only reason that Amazon made money this quarter. But at the same time, you've got a company that… and I can't understand this. We want to regulate this company. Everybody complains about this company, but yet they hire hundreds of thousands of people, they have 275,000 more planned hires. I think their average wages have jumped to $18 now, so they're pushing the wage barrier.
They're offering free tuition. They're doing all this upskilling work. They've spent billions of dollars on sustainability and ESG. Concurrently while all this is going on and they're doing all these things, small business in the billions of dollars… we want to complain about the platform. We want to complain about them not paying enough taxes. We want to complain about that they're not good enough corporate citizens. I'm puzzled, I'm actually puzzled. Jassy said, "We're basically going to do the right thing. We're going to grow. We're going to sacrifice our earnings temporarily to make sure that we can continue to build these massive fulfillment centers, that they can pay people enough wages." Yes, Pat, when you're this big and you're this large, you're always going to have things you can do better. I saw some stories about people's benefits and being able to get benefits correctly.
If you have 1.3 million employees, there's going to be growth challenges. But Pat, I got to say, yes, the company missed. They've got 130 to 140 billion guided for the holiday season this year and people are complaining about that, they're selling off the stock. Jim Cramer, who changed the acronym from FAANG to MAMAA last night, now we have Meta. Meta's stupid. Did I say that earlier? I still think it. Anyways, he said, "Never bet against these companies", while I don't always agree with Jim and every assessment he makes, I think he's right about that. I think a company that's doing 130 to 140 billion in the holiday season, they are on the right track, they're growing in the right areas.
They do need to obviously find ways to be profitable in their commerce business without AWS because God forbid, if the regulators ever split the business, it would be scary to say that this massive E-commerce business can't make money.
I think they're figuring it out, but they are a scale first company, that's how Andy's led it forever. He had years they didn't make money. Sometimes when you're ready to hit that next phase of growth, you have to take some risks against your earnings and that's the risk they're taking. I support it… just can't get behind all this negativity.
Patrick Moorhead: Well, Daniel, you left me absolutely nothing.
Daniel Newman: You've always got something, dude. You've always got something that you could pull out.
Patrick Moorhead: Literally, I can probably only add two things. The first thing is they actually made over 100% of the companies operating income. I'm just adding that because you said they made 100%, they actually made over 100% of the operating income by a smidge. That's not a correction, Daniel, it's just me trying to say something smart out here. Now, the other thing that I'll add is that they increased their growth. You look at prior year on year, it was 31% growth. This was when everybody was panicking for AWS, and now we're at 39%. Think about that. What I'm trying to piece together is that standard IAS growth… but let's not forget some of the biggest SaaS plays sit on AWS. If they have growth, AWS certainly has growth. Heck, a lot of Salesforce sits on top of AWS and they split it between AWS and Azure, so I need to kind of piece together.
But, I think IAS is coming back, projects are coming back. That is my instinct that I'm getting and I got that from a couple interviews I did over at Microsoft, that strategic projects are coming back, actual enterprises doing the development as opposed to going into a SaaS app. I'm glad you brought up the fact that Amazon ran for a loss for years. I remember trying to compete with Amazon in what was it? 1999 at shopping.com, which was part of Alta Vista. The stupid thing is, even as a startup we were trying to make money and Amazon was investing in warehouses. I was thinking, "God, that's dumb. Just do it through the distributors", kind of like we were doing it. But they had the long view, and that I think is what Amazon does. Now, even with what they knew was going to be lousy earnings, they kept the pedal to the metal. They had Amazon Career Day, a million people from 170 countries participated in that.
Another cool part, again, I guess it wasn't the month dish on Amazon or something, but they also announced this quarter, this funding full college tuition, diplomas, GEDs, English as a second language, which is just crazy. This is a $1.2 billion investment into upskilling. Amazon calls it Amazon Upskilling 2025. With all of that, and I made this point in a tweet that I think it's pretty amazing that Amazon kept the pedal to the metal on all the ESG and all the employee and all the small business stuff at a time when they knew they were going into crummy earnings. I have to tell you, every company I've ever worked for, NCR AT&T, Alta Vista, AMD would've cut expenses back to meet it and cut off arms to be able to [inaudible] to the street. It was a good thing they didn't. Now, out of the other side of my mouth I will say, if you're a Best Buy, if you're a Walmart, if you're a Target, you're going to look at this and you're going to take to the regulators and try to make something of it, which says, "Isn't this great?"
We have two different businesses. My guess is they'll try to really push the narrative that the company is using monopolistic practices or one side of the business to feed another business at a loss. It will happen, just waiting for it.
Daniel Newman: I will pivot on that, though, that with all the regulators complaining, the company's actually under-sizing, underperforming the market, missing earnings in the wake of continuing to invest in employees and initiatives like the climate pledge. It's kind of a double standard, you want them or you don't want them. Pat, we've got about 15 minutes left and we've got two event topics. Let's stop talking about earnings… god, earnings.
Patrick Moorhead: I know, boring.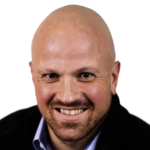 Daniel Newman is the Principal Analyst of Futurum Research and the CEO of Broadsuite Media Group. Living his life at the intersection of people and technology, Daniel works with the world's largest technology brands exploring Digital Transformation and how it is influencing the enterprise. Read Full Bio