Dell Technologies Investor Day
Dell Technologies Investor Day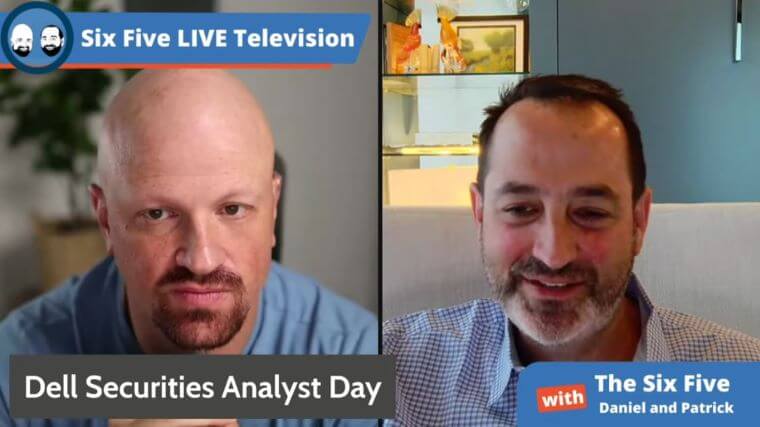 The Six Five team talks about Dell Technologies Investor Day.
Watch the clip here:
If you are interested in watching the full episode you can check it out here.
Disclaimer: The Six Five Webcast is for information and entertainment purposes only. Over the course of this webcast, we may talk about companies that are publicly traded and we may even reference that fact and their equity share price, but please do not take anything that we say as a recommendation about what you should do with your investment dollars. We are not investment advisors and we do not ask that you treat us as such.
Transcript:
Patrick Moorhead: Dell Technologies had their investor day and it's so funny when I followed Dell so closely that a lot of this is super, just review for me. So I really focused on what were some of the new things that came out, but let me first say Dell post VM-ware spin, and Michael was very clear on this is all about the hybrid cloud and, Daniel, ever since our businesses have formed, we have both been talking about the hybrid cloud. My talk track has always that, hey, I nailed the hybrid cloud 10 years ago. I just picked the first wrong horse to ride, which was OpenStack. But the fact is that we have a trillion dollar spend out there in enterprise IT, 90 plus percent of it is on-prem and that includes PCs. But when you look at infrastructure versus IAS, a super interesting chart, they put out was just how small of a market now IAS is, but Amazon, AWS is getting the most of that, which just shows how big you can be by dominating up and coming markets. So that was a big takeaway for me.
And finally, on the PC side, the big takeaway for me was this slide that Sam Bird had that says, not all PCs are created equal. Not too many people know this, but Dell might be number two or number three in terms of PC units. But they're number one in PC revenue. And very few people talk about it, why? They don't make up their losses in volume. Sure. They're still hitting Chrome, which financially, I don't think has has paid off for anybody, but they hit a premium consumer PCs and they dominate in commercial PCs. 47% of their revenue is in commercial PCs. And hopefully that's an eye-opener to the, oh, why Dell can't beat Lenovo in terms of unit market share. They go where the money is. They go where the profit is.
Daniel Newman: Yeah, Michael is a brilliant financial engineer, people tend to not ever give enough credit, but I think he's doing well. And he's probably feeling okay. By the way, I'm looking forward to reading his new book. I don't know if you saw that, but I like it's about winning and still being nice. And I got to say, being one of the first people that reached out to me to welcome me to Austin, I'm always impressed. I always see him like posting on like a new entry-level person starts at Dell and they post on LinkedIn and Michael will actually comment on it. I'm like, who does that? How many CEOs actually take the time to do that? Now, again, that's not about security's day, but this all ties together to why Dell's performance is what Dell's performance is.
The spinoff of VMware is both a great opportunity, financially it's brilliant. Technologically, I think it leaves a number of question marks, but I think they'll answer them. I think in time they will answer them. They're going to have to fill this gap for hybrid cloud. They're looking, Apex will be part of that solution. They do have a big stack of products in their infrastructure solutions group. They'll need to highlight more because VMware has been kind of a beacon of consistency in its infrastructure business, growing 8, 9, 10, 11%, every single quarter. And over the last two years with COVID, the ISG business, hasn't grown as quickly. That to say, it's still, what? A $33 billion business and the client business for it. You're talking about $80 billion in revenue, in fiscal year '21. You're talking about a company that over the last five years has gained market in commercial PCs, in servers, in hyper-converged infrastructure, a very diverse portfolio.
And Pat, only because we only have a few minutes, I'll just say the other thing that was real interesting on security's day was the company one, it's going to reinvest profits from this spinoff. It's talking about spending about five billion in share repurchases. And that's because it doesn't believe its stock is valued appropriately. If you look at the market cap, I don't think it is.
The second thing is they planned, they announced that they're going to instill a dividend, which will create more value for investors, which, and by the way, I believe this deal puts them back into investment grade, which is something that Michael has been trying to do ever since the EMC deal, which obviously created a lot of debt for the company. And that seems to be something that will be in the rear view. So it ends up being a very brilliant deal. The company is doing well, it's in the right spaces. And I look forward to kind of continuing to have this conversation, Pat, but I know we got one more topic and only a few minutes before we've got to get on with our day.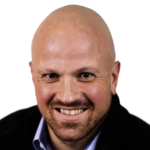 Daniel Newman is the Principal Analyst of Futurum Research and the CEO of Broadsuite Media Group. Living his life at the intersection of people and technology, Daniel works with the world's largest technology brands exploring Digital Transformation and how it is influencing the enterprise. Read Full Bio