Daniel Moves to Austin, Techsys
Daniel Moves to Austin, Techsys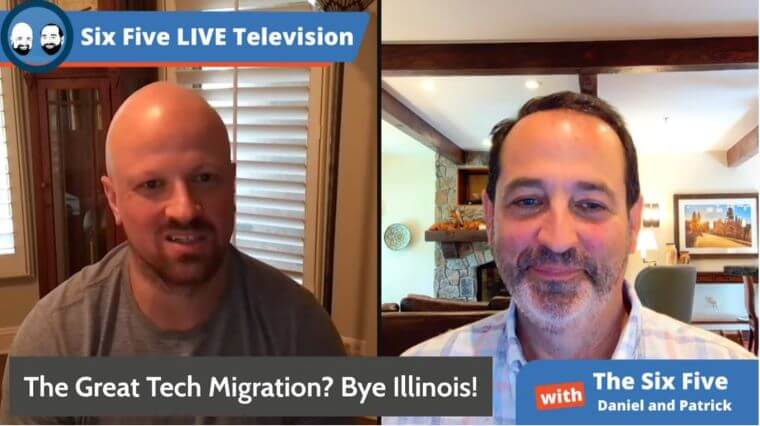 The Six Five team talks about Daniel's move from Chicago to Austin.
Watch the clip here:
If you are interested in watching the full episode you can check it out here.
Disclaimer: The Six Five Webcast is for information and entertainment purposes only. Over the course of this podcast, we may talk about companies that are publicly traded and we may even reference that fact and their equity share price, but please do not take anything that we say as a recommendation about what you should do with your investment dollars. We are not investment advisors and we do not ask that you treat us as such.
Transcript:
Patrick Moorhead: So Daniel, let's go to our final topic here, which isn't an official topic, but-
Daniel Newman: Seven Five.
Patrick Moorhead: Yeah. The Seven Five. You are moving literally today from the suburbs of Chicago, not to be confused with Chicago, you're going to have to explain why you explain it like that, to Austin, that it's no secret is having some challenges on its own. It's bringing in other famous people like you, like Joe Lonsdale, Elon Musk, Joe Rogan. But talk to us about this.
Daniel Newman: Yeah. So you and I, we've talked about it a little bit here and there. We've teased it here and there. Long and short, amidst the pandemic, being settled in one place for a long time, we used to travel 47 weeks. You would be in and out. You were almost a visitor in your own home at different times. When you spend a year-and-a-half almost completely in one place, it raises some questions about where do you want to be. I've been in Illinois for 40 years. It's been a good run, but I want to be where the action is.
And so we've heard a lot about migration, and if you want to be where the action is in tech, there's several choices domestically. There's, of course, San Jose-San Francisco. There's Seattle. There's Austin. There's RDU, Raleigh-Durham, and then recently there's Miami. Planting roots, where are they headquartering, where are CEOs, and venture is something you've got to keep an eye on too. Where are the VCs going?
Because those are what actually stem the next wave of growth. And of course, where are your friends, something to weigh in heavily too.
But after a lot of weighing for some time, me and the family decided that the right place for us to be as a high-tech research advisory consulting to the biggest tech companies on the planet and talking start-ups tech and opining is Austin, Texas. So great tax environment. Property taxes are a little high, but anyone that's been to Illinois knows property taxes are a little high here. But you get the no state income tax. It's a business-friendly environment, tons of customers. I can't even tell you, Pat, how many customers have reached out to me already when they found out I was moving.
I've got multiple in-person meetings within the first few weeks. You know how many physical customers that I have that are domiciled in Chicago that have an office other than a few remote workers? Zero. Not one customer that we do business with or we work on projects with are in Chicago. So while I do expect travel to pick up and events to come back, I want to be somewhere where it's not just an event or getting on a plane and going and seeing 5,000 tech people at once. I want to be able to have lunch with people in the space. I want to be where the action is, and Austin is arguably, if not the place where the tech action today and going forward.
Patrick Moorhead: Well, I'm glad you're coming, and I know it's a really hard decision to move. I grew up in the Midwest. I grew up in Cleveland, Ohio, and I've been outside of Ohio for, God, 25 years now. And I spent most of that in Texas. And I think you'll be happy with it, particularly where you're moving into the suburbs, where Austin City Council and the mayor have a lot less influence. You have your own police force.
So it's a great place. As we've talked, I did the opposite. I'm downtown now, and I'm regretting it a little bit. But I've got a place that I can hide at near a lake that I'm blessed to have and the family needs, because sometimes we've just got to get out of downtown. But no, I'm really excited for you to come in. And who knows what trouble we can get into while we are here, and who knows-
Daniel Newman: The good kind, Pat, the good kind.
Patrick Moorhead: No, of course, and I'm wondering if maybe The Six Five, we're actually in the same room together.
Daniel Newman: We'll have fun, my friend. So great show though, buddy. Appreciate it. Appreciate the chance to share this with the world, and I appreciate all of you.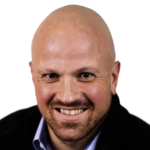 Daniel Newman is the Principal Analyst of Futurum Research and the CEO of Broadsuite Media Group. Living his life at the intersection of people and technology, Daniel works with the world's largest technology brands exploring Digital Transformation and how it is influencing the enterprise. Read Full Bio