Chips and SaaS Updates from GLOBALFOUNDRIES, SambaNova nad Groq
Chips and SaaS Updates from GLOBALFOUNDRIES, SambaNova nad Groq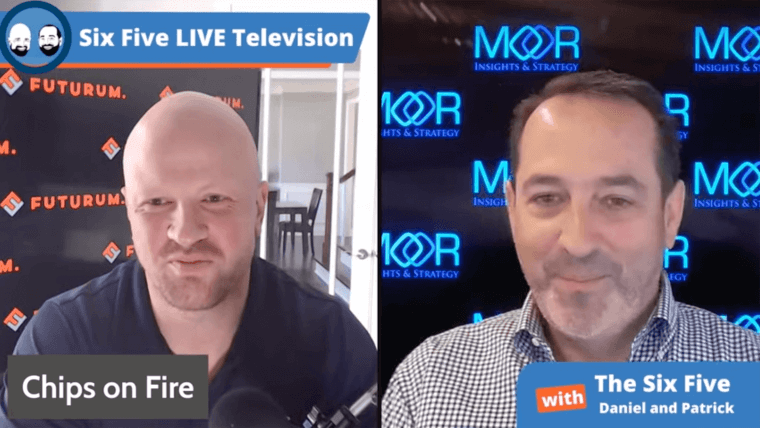 The Six Five team talks about the latest news hitting the chips and SaaS space in this short video take.
Watch the clip:
If you are interested in watching the full episode you can check it out here.
Disclaimer: The Six Five Insiders Webcast is for information and entertainment purposes only. Over the course of this podcast, we may talk about companies that are publicly traded and we may even reference that fact and their equity share price, but please do not take anything that we say as a recommendation about what you should do with your investment dollars. We are not investment advisors and we do not ask that you treat us as such. 
Transcript:
Patrick Moorhead: Let's go to our next topic here, is Daniel I joke around here, chips and SaaS, at the end of the day, a decade, 20 years from now, what will still be standing will be SaaS and chips. There's no doubt about that. More chip action. First off, GlobalFoundries, Bloomberg had a piece that talked about Mubadala putting it up for an IPO for $20 billion.
I've talked to Tom Caulfield, CEO there, and so have you. We had him out to Six Five Summit last year and we're going to bring him back this year.
Daniel Newman: Sure are.
Patrick Moorhead: They're already talking about an IPO. To some people, this was a surprise, but I think the timing was great for Mubadala to float this out there. I mean, look at where we are. There was an article yesterday quoting TSMC and Intel's Pat Gelsinger saying that we're not going to catch up until 2023 on chip. Great, great opportunity. Then we've got two big AI folks, SambaNova and Groq. One hitting training and the other one hitting more inference for hundreds and millions of dollars. Pretty crazy.
Let me see, SambaNova came in at $676 million in valuation and looks like Groq raised 300 million. I'd have to dive in and see what that inferred valuation means. AI is hot. Listen, NVIDIA is a beast. They're the great white shark of AI and ML. There's a lot more, I think, ability for these companies to win in inference, but when it comes to training, I mean, NVIDIA just keeps moving. Net-net incredible opportunities out there. I think it shows just how much more competition we need.
Certainly the VCs are willing to dole it out. When it comes to GlobalFoundries, it's clear, we don't have enough capacity. The final thing in GlobalFoundries is, when you think about it for U.S. leadership, GlobalFoundries has made incredible investments in their New York facilities. If you think about it based on what the administration is talking about, we could see … I'll call them the four horsemen in the United States, GlobalFoundries, Intel, and somebody in the Biden administration and potentially we'll see a TSMC or a Samsung here in the U.S..
Daniel Newman: Yeah. Absolutely. We're going to see all of that, Pat, I think the biggest theme we have is that we can talk about applications. We can talk about cloud, but underneath all of that, are chips. Chips are on fire. Semiconductors are … Think about the impact it has. Think about how many new cycles it's taking up right now. When we don't have them, we don't have cars, we don't have computers, we don't have sensors. There're so many things that are impacted and it's great to see innovation going on.
GlobalFoundries, that could be a huge IPO. It could drive a ton of attention. By the way, it's a very opportune moment for the company to consider that, just like it was a very opportune moment for Intel to come out with its strategy to bring more chip-making back here. I don't know as much about the other two, but I did track Groq a little bit. I'll just say deal was led by Tiger Global and D1, two really big VCs.
It had some serious partnerships. TDK, for instance, was one of the big … what you'd say a follow-on investment to it. The company's pretty focused. It's got some very consistent form factors and this $300 million raise put the valuation in the billions, okay? Just to be clear. It was huge. It was their series C. It was a 300 million. It's basically going after what they believe is a 65 to a hundred billion dollar market by 2025. That's just AI semiconductors by the way. It's one to watch.
All these chip companies are really important right now. We started off about you can GTC the future at GTC 2021, Pat, but right behind it are a bunch of innovative companies doing really interesting things that are going to change the world.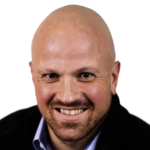 Daniel Newman is the Principal Analyst of Futurum Research and the CEO of Broadsuite Media Group. Living his life at the intersection of people and technology, Daniel works with the world's largest technology brands exploring Digital Transformation and how it is influencing the enterprise. Read Full Bio