C3 AI Wins $500 Million DoD Contract
C3 AI Wins $500 Million DoD Contract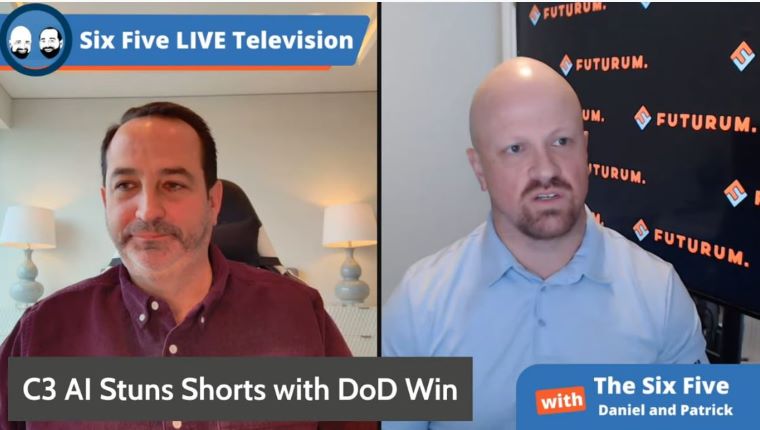 The Six Five team talks about C3 AI's win of a $500M DoD contract.
Watch the clip here:
If you are interested in watching the full episode you can check it out here.
Disclaimer: The Six Five Webcast is for information and entertainment purposes only. Over the course of this webcast, we may talk about companies that are publicly traded and we may even reference that fact and their equity share price, but please do not take anything that we say as a recommendation about what you should do with your investment dollars. We are not investment advisors and we do not ask that you treat us as such.
Transcript:
Patrick Moorhead: Yeah. So let's move to another really exciting more mature company, but still a startup. C3 AI pretty much blew away the shorts, haha, with its Department of Defense win. Daniel, what's happening?
Daniel Newman: This is pretty interesting. So just the other night, I got an alert that basically showed a press release that came up from C3 saying they wanted a $500 million DoD contract. I've had Tom Siebel on my Making Markets podcast before Tom was the CEO. He's a fairly well-known entity from Siebel Systems back in the day. And he started C3 AI.
The whole idea here is really a business that's 100% in on enterprise AI. So you're talking about applications for oil and gas. You're talking about smart grid, smart city. We're talking about financial institutions and healthcare, very, very specialized, high end.
This is a company that's had a number of partnerships. They've done with Google Cloud. They've had partnerships with Microsoft. They're working with ERP providers like Infor, NCS, also even working with cloud data platform Snowflake. So this is a company that's doing interesting things, has a number of interesting partnerships.
But having said that is a little bit slow growth in terms of they went IPO this year. The stock came out at around $50. It shot into the hundreds and has recently fallen all the way back into the twenties as growth again has been slaughtered. And this company had almost 15% to 18% short interest and the market has just loved battering this thing.
It's mostly a company that adds a handful, 20, 30 customers on a quarterly basis. And these customers are spending millions. These are not small deals. These are big deals. But it's an area that's maturing a little bit at a slower pace in terms of consumption is not happening as fast as like an AWS or a Google where you got lots of people swiping credit cards. These are big complex deals.
So this for example, though, is a deal that was probably going to be the largest so far. And as I see it, when you have an opportunity to validate yourself with US government, a Department of Defense that says we want to partner with you for your technology to basically help us accelerate our AI capabilities. In the defense space, in my opinion, that was a huge win for the company.
And by the way, the stocks shot up double digit percent the minute it happened and shorts had to start covering. And that's why I said stunts of shorts because literally they've been taking this thing down since IPO. It went up to like a hundred. They've taken it down 70%, just absolutely battering it. Even though the company has been hitting its targets and hitting its growth, it just hasn't been able to grow fast enough.
So what I basically say here is Tom Siebel came out trying to establish a marketplace and to kind of put some definition around what is enterprise AI. And so enterprise is never as sexy as consumer. We think a lot about AI. We think about Alexa and we think about intelligent apps and gaming.
This is the kind of AI that enables a trillion data points to be utilized to determine when a Colombian cartel might be using money laundering tactics or fraud in banking and when tens of thousands of credit cards are being swiped at the same time.
This is the kind of technology that can help companies identify that and hopefully in the future more effectively eliminator thing. We've heard efficacy a lot throughout the pandemic. Well, we need efficacy with our technology. So good win for Tom Siebel, just good one to fit in in a week here, Pat, because it's always good to see companies that have been kind of taking it across the chin be able to hit one out of the park.
Patrick Moorhead: Yeah. This one really peaked my interest, Daniel, because I would've expected a company like Palantir or one of Joe Lonsdale eight VC companies when something like this, or for that matter, Azure. So super interesting to me and might make me actually go research the company more. Because when I think enterprise AI, I totally get it right.
Because if you look at most of the AI out there, it's focused on consumer market. And getting to applied AI for enterprise has been super tough. I would say primarily those companies weren't able to afford it or their partners weren't capable of actually doing it or they just didn't have enough data out there. So DoD win by enterprise AI companies C3 AI, very interesting beating out companies like a Palantir. Interesting stuff, Daniel.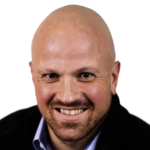 Daniel Newman is the Principal Analyst of Futurum Research and the CEO of Broadsuite Media Group. Living his life at the intersection of people and technology, Daniel works with the world's largest technology brands exploring Digital Transformation and how it is influencing the enterprise. Read Full Bio