Best Tech Performer – Back to Front Award of 2022
Best Tech Performer – Back to Front Award of 2022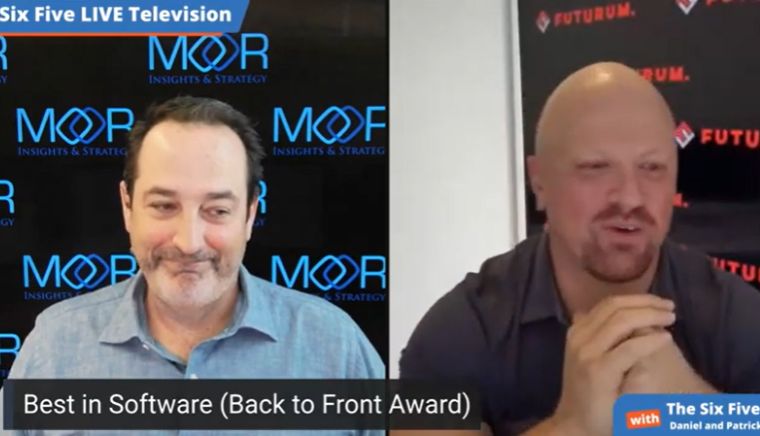 The Six Five team discusses the Best Tech Performer – Back to Front Award of 2022.
If you are interested in watching the full episode you can check it out here.
Disclaimer: The Six Five Webcast is for information and entertainment purposes only. Over the course of this webcast, we may talk about companies that are publicly traded and we may even reference that fact and their equity share price, but please do not take anything that we say as a recommendation about what you should do with your investment dollars. We are not investment advisors and we do not ask that you treat us as such.
Transcript:.
Daniel Newman: The next one is a special award, it's called the Back to the Front Award, which is Pat and I's inside joke about how we talk about software systems that connect the back-end of an operation to the front-end. It's the ERP to the CX. While we're not necessarily only talking ERP and CX here, it is our best tech performer in the software space.
I've been talking relentlessly about deflationary technology. With our economy heading into recession, I thought Bill McDermott's guest of our Making Markets pod did a tremendous job with ServiceNow. I picked them as my best back to front award, because this is a company that is building the technology that allows companies to both with existing and new cloud instances, to automate so many of their workflows. As companies are trying to figure out how to right-size their ships.
Patrick Moorhead: Right-size their what?
Daniel Newman: Right-size their ships.
Patrick Moorhead: Oh, I thought you said something else.
Daniel Newman: Well, probably for some of the businesses that's what it is. They right-size their organizations. They threw a lot of bodies at problems temporarily. A lot of people gave credit to companies when making these massive digital transformation, when really it was just lots and lots of worker bees doing a lot of things to meet this relentless demand.
Now that demand is falling off, companies are going to need to figure out how to get the most from their infrastructure, most from their software, most from their cloud, most from their edge deployments, most from their data.
In order to do that, they're going to need to build automations, they're going to need to use artificial intelligence and machine learning. They're going to need to build workflow automations. They're going to want to do it without having to completely lift and shift all of their software and systems. ServiceNow is just one of those companies that has built a very compelling set of software capabilities, to enable companies to layer cloud-like capabilities on top of both prem and true cloud instances. And get more by automating workflows, taking your data, maximizing it, and getting more from the investments that you've already made.
For me, it was a pretty easy pick. There are a lot of good software providers, but the company's continued growth close to the rule of 50 plus, even 60 at times throughout a difficult pandemic, has really impressed me. I don't see any other company coming up quite as clearly and able to compete in this exact space. Not only do I think it's going to be a best of '22, but I think it has a real shot of winning this award in a year.
Patrick Moorhead: Wow.
Daniel Newman: I said a shot. I'm not saying they're going to win, I'm saying it has a shot.
Patrick Moorhead: Well, it's funny. ServiceNow wasn't even on my radar screen, which this conversation might get them on there. But this one was tough and you know me, I took you a little bit literally on the back to front award, because you had to pick somebody who could connect the front to the back. There's only tough competition out there. There's Microsoft, there's Zoho and there's Oracle that are connecting the front-end to the back-end that have front-end CX piece, but also that ERP piece on the back-end.
Heck, I went with Oracle. Not only do they have one offering that does this, which are the fusion apps that are in a SaaS model, they also have NetSuite. For small businesses that are about to go public and for the bigger businesses, you have fusion. I think the only criticism that you might be able to cast on Oracle is the strength of its CX in marketing. But as we've seen, even Salesforce has had its challenges in some of those areas.
By the way, let me read off some of the, I know this isn't a financial discussion, but last quarter, fiscal '23 second quarter, Q2 cloud application SaaS revenue, up 40% in US dollars, as a lot of folks were choking on 14%, 12% growth and we don't pick a lot just for that. Heck, ERP rocking in at, you've come to appreciate from NetSuite, 25% growth. I give mine to Oracle and this is another one that could potentially, I think, could parlay this into 2023. We're going to have to see.
Daniel Newman: Yeah. That's a good pick, Pat. Oracle had a great year and like I said, they've really what, now a $10 plus billion dollar cloud business, solid growth? I did Squawk Picks last week while you were in Aspen. By the way, when you get west of the central, Squawk Box, it's a night show, not a morning show because it's so early. But I actually picked Oracle on my list too.
One of the reasons I picked is because beyond the 75 or so percent of their business that's all recurring, the company's just done a good job. It has done a very solid job with its SaaS cloud and apps business so I think that's a good pick. By the way, a better by the letter of the law back to front, but what I would say is the automations I was looking at can connect the back and front of any system. That's what ServiceNow can do.
Patrick Moorhead: No, it's good. This conversation might get me to pay attention a little bit to ServiceNow, we'll see.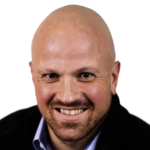 Daniel Newman is the Chief Analyst of Futurum Research and the CEO of The Futurum Group. Living his life at the intersection of people and technology, Daniel works with the world's largest technology brands exploring Digital Transformation and how it is influencing the enterprise. Read Full Bio