Apple M2-Based MacBook Air Lukewarm Reviews
Apple M2-Based MacBook Air Lukewarm Reviews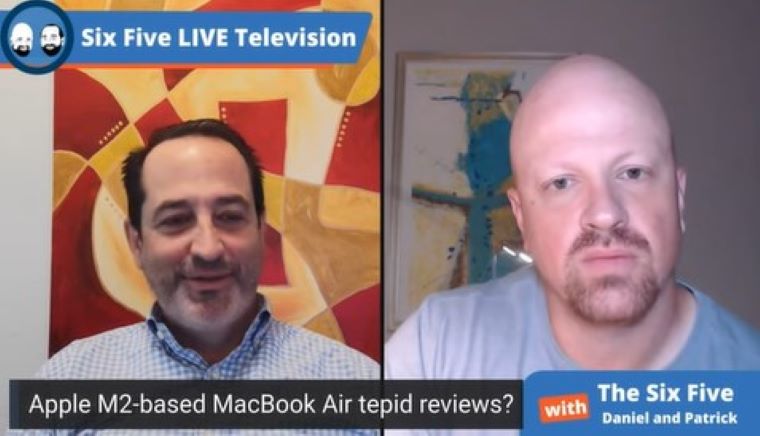 The Six Five team discusses Apple M2-Based MacBook Air Lukewarm Reviews.
Watch the clip here:
If you are interested in watching the full episode you can check it out here.
Disclaimer: The Six Five Webcast is for information and entertainment purposes only. Over the course of this webcast, we may talk about companies that are publicly traded and we may even reference that fact and their equity share price, but please do not take anything that we say as a recommendation about what you should do with your investment dollars. We are not investment advisors and we do not ask that you treat us as such.
Transcript:
Daniel Newman: Pat, you've really covered the… You've been covering the M, the M1, and now the M2. What are you seeing here? Is the M2 the big winner that most of the press and media claimed at its launch? Or are you seeing something different?
Patrick Moorhead: We talked a little bit about the chip before they increased the die area 25%, yet they only got an 18% uplift in multithreaded performance, and pretty much flat on single core performance. I don't think that that's a spectacular, swing you around the room, particularly when you looked at M1, you were looking at orders of magnitude. We talked about that I think on the previous pod, or maybe one, but what I wanted to focus on were the reviews of the M2 MacBook Air. So, when initial reviews came out on the M1-based MacBook Air and the MacBook Pro, pretty much every review was positive. I was a little bit more cautious on that because quite frankly there were a ton of incompatibilities with the MacBook Air that I surprisingly found that others didn't or didn't want to report, didn't run, and still to this day the MacBook Air M1, M2, every variant of the M1 really can't play many AAA games.
So, I was really surprised to see some of the reviews for the M1 MacBook Air were a little bit different, at least some of the quotes, and let me read you from CNET. At $1,199, the $200 increase over the traditional $999 MacBook Air starting price is a disappointment. Essentially, there was a $200 price increase, and in one of my tweets I said, "Hey, I don't know if this is supply chain issues that they're having. Are they testing price elasticity or is TSMC charging them so much on the M2 that Apple has to charge more?" Here's something that came out of The Verge and here's what Techmeme said. Thinner, with much improved screen, and a webcam that gets warm and throttles aggressively under intense workloads. Base model has a slower SSD.
This was kind of taboo when you looked at the M1 reviews. Something is going on at Apple. I can't tell you exactly what's going on. And by the way, for a backdrop, I don't know if y'all remember, pretty much said Apple's going to come in and clean house on market share with the new M-based. Well, Apple still has single-digit market share out there in the marketplace and I think what a lot of us are realizing is that it's still a Mac, and everything that people like about the Mac, and things that people just don't like about the Mac, like can't play AAA games, is still super expensive, but I just find it interesting that there were… Listen, I don't want to take anything away from the engineers at Apple. The M1 and the variants of the M1 were pretty awesome even with some of the incompatibilities, but M2, I think we can all agree is a disappointment so far.
Daniel Newman: I think the big question is going to be can they do an M2-M1 sort of overlay and do the same thing they did with M1, which is basically bring something out that was kind of less than optimal and then over time make it better, because I remember your earliest reviews on M1 and you wrote some of the best and also most controversial reviews about M1, and I think at the time you wrote them they were absolutely spot on, but Apple did put in the cycles to make it better. And by later generations of M1, they became better machines and more usable.
Apple's real, as I see it, story is going to be the sort of ubiquity that's going to exist between its device ecosystem, and as Arm becomes more compatible with more apps, and apps become more cloud native, and more things are running on a browser, I do think that you're going to have a story that says, "Hey, if I can move from device to device to device seamlessly." And Pat, you and I are kind of… We've called out loud because the x86 ecosystem just doesn't have that because right now the x86 providers don't do mobile the same way that Apple does, and so as mobile has become sort of our first device what we're screaming for is how do we create more emulations, simulation between the phone, whether that's an Android or an iOS, and your Windows x86 laptop or whatever desktop machine.
That's the big thing I'm sort of looking for is how does x86 respond to this. I think it's something that's being crafted and considered but it's been hard. You and I, we go to enough events together and we've got out different phones. We've got our different laptops out. And we're kind of trying to get our picture, we're taking a picture in the front of the room. We just want the picture to show up on our laptop seamlessly so we can post it on Twitter without necessarily having to connect the device, or email it to ourself, and that's the kind of stuff when you talk about the actual power, the apps, the ecosystem, there's a lot going on and it's not a quick review. We can't get through this in the next 30 seconds. But I think the real question is going to be about usability and I think that's where Apple is on the right track, but I think everyone's going to follow.
I don't think this is over and I think you're going to see competition there. And I think in the enterprise, you still got x86 still does dominate the enterprise commercial users, and so you've really got kind of a three-headed race. You've got the incumbent being x86. You've got Apple. Does Apple come in and make a meaningful dent in that particular space, which we've said for a long time they will, but they never really have. And then you've got the Arm-based variants of Windows that are starting to come out from all the OEMs that are going to, just like we saw in the data center, they continue to be better, they're continuing to improve, and continuing to make a better case.
And so, again, you and I say this all the time on the show. I'm going to say it one more time. I love competition. Competition spurs innovation and innovation means better stuff for you and me to use. So, rock and roll. Let's go.
Patrick Moorhead: Hey, my apologies for the brain fart there, but Apple slipped from fourth place to fifth place. The overall market went down 15%. Mac sales went down 23%.
Daniel Newman: Is this Canalys or IDC or whose numbers are this?
Patrick Moorhead: This is IDC.
Daniel Newman: Okay. All right. Well, there you go, so not gaining market share at the moment,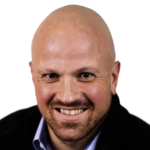 Daniel Newman is the Principal Analyst of Futurum Research and the CEO of Broadsuite Media Group. Living his life at the intersection of people and technology, Daniel works with the world's largest technology brands exploring Digital Transformation and how it is influencing the enterprise. Read Full Bio