Announcements out of Microsoft Inspire
Announcements out of Microsoft Inspire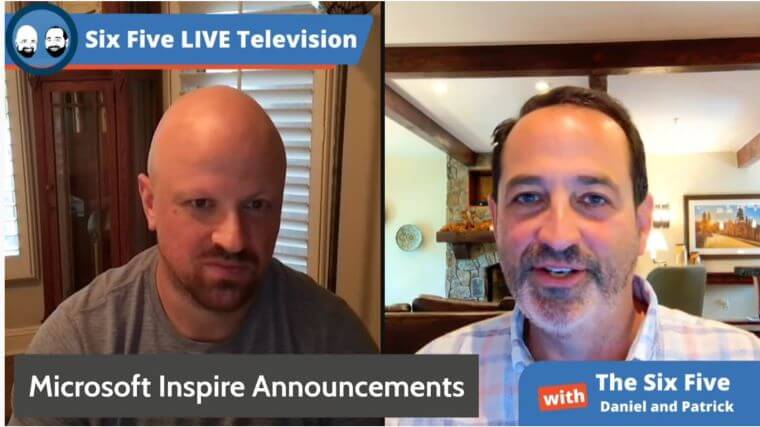 The Six Five team dives into the recent announcements coming out of the Microsoft Inspire event.
Watch the clip here:
If you are interested in watching the full episode you can check it out here.
Disclaimer: The Six Five Webcast is for information and entertainment purposes only. Over the course of this podcast, we may talk about companies that are publicly traded and we may even reference that fact and their equity share price, but please do not take anything that we say as a recommendation about what you should do with your investment dollars. We are not investment advisors and we do not ask that you treat us as such.
Transcript:
Patrick Moorhead: Daniel, let's dive into our first topic, which is Microsoft Inspire announcements. There's two ones we're going to focus on. Daniel, if I could take the Windows 365, and you can take the Dynamics 365 and Teams data integration, I'd appreciate that.
Windows 365 is essentially remote desktop in the Azure cloud. That's it. That's the tweet, okay? And the big deal here is that it's Microsoft who, as you know, happens to own the Windows operating system as well and a very healthy IaaS and PaaS inside of Azure. The concept of remote desktop is not new. In fact, I think the first time that I did it was almost, yeah, 21 years ago. When I was at AMD, I had to remote desktop in for certain enterprise applications, and I had an old version of Windows there and an old version of Internet Explorer.
Now, this is very different, and by the way, AWS offers this with WorkSpaces. You have Citrix offerings. You have VMware offerings, even FRAME and NetApp offer these types of things. Now, by me saying there are other offerings, that doesn't mean that it's boring and old. I like a couple things that they did.
So first of all, Microsoft is going to have a cost advantage because it has the operating system. Nobody's going to talk about that, but that is the absolute truth, and it does come in because on all these other services, you have to pay for a license or you have to bring your own license. From what I gather from Microsoft, customers will have to pay for two licenses if they have a regular PC and if they want to go on vacation and use their iPad and not bring their Windows PC. This is for Windows 10, and it's for Windows 11.
One of the cool parts is that security and management are integrated into the devices. So if you have an iPad or Android tablet or an old PC or you've lost your PC and you're on a trip to Europe and all you have access to is the company hotel, with a browser you can essentially get that. One real unique thing that Microsoft told me but wasn't in writing anywhere that I could find is they're working on an offline mode.
So all other remote desktop solutions, if you get cut off, you're done. You can't work anymore. Microsoft is working on a method where, if you get disconnected from the internet, which by the way that's the backbone and one of the biggest challenges of remote desktops, it will actually save the state in a container. You'll be able to continue your work. I don't have details around that, but I think that's super exciting because it helps fix an issue that's been around for 25 years with all types of remote desktops.
I haven't heard partners squeal yet, and there are ways for partners to get involved here. But with Microsoft having the operating system, they 100% have a leg up on everybody out there. I want to jump in and use this thing immediately, if nothing else, some sort of a fail-safe, that if I lose my device, I'm off doing something, I can get access to it. Even though I'm syncing with OneDrive, OneNote on Office 365, I like the notion of having a desktop there when I need it to use on an iPad or an Android tablet.
Daniel Newman: Yeah. There's a lot of flexibility that can be added about how you reach your desktop, where, on what device and the use cases. It's as interesting as it will be useful to get some case studies and examples of where this really helps users day-to-day, this remote workforce that we're dealing with that are really able to benefit from this new solution. Like you said, it isn't a new idea, but it's, let's just say, an improvement on an idea that has long been in the market. Man, I remember some remote desktop that I've used, and it's never been a great experience. So anything we can do to make this better would be super important.
And speaking of remote work and Teams, one of the other big announcements that Microsoft made that I leaned in on pretty heavily was this new Teams Plus Dynamics 365 integration, and we've been hearing about this for a while. Over the last few months we've heard Mark Benny, all talking about this operating system for remote work. And it's not going to be our email anymore. It's going to be in our collaboration platform. It's going to be in chat.
So with Benny, talking about Slack being their future, Microsoft has already driven over 145 million users onto its Teams platform. But it's all about connecting the way we work, the systems of record and the data, reaching our customers, and that's where taking Teams and connecting it to Dynamics 365 is such a big deal.
So it starts with the fact that just everybody that's trying to synthesize this needs to understand is Teams is going to be the epicenter of business. That's what Microsoft, that's the narrative that's being pushed. That's the idea. Not everybody knows how to use an ERP. Not everybody wants to use a CRM, but everybody is using that collaboration platform.
So you think about what's going on here. Well, now with Teams and D365 working together, you can basically take workloads, carry them forward, make important updates without someone having to access the actual systems of record in the Dynamics 365 platform. This is a convenience from a licensing standpoint because you used to have to actually give licensing or some sort of limited licensing to every user that you wanted to be able to have access. There's a lot of expense associated with that, and some people aren't doing very much in the platform.
So now, for instance, a service rep, they can update a case record where they've added troubleshooting steps. You have financial teams, they basically can share a purchase order and the details right in Teams without having to go into D365. Field technicians, that's a great one because it's not just knowledge workers, it can also be … You've heard Teams talk about field work. A cable technician can be onsite, flagging end-of-life on product, and they could notify a salesperson right through Teams that there's an opportunity to upsell a customer. So these are the kind of things that serve as the use cases right now.
In the end, Pat, what I like about it is I feel like it enables work to be done in a more comfortable, forgiving environment. It's got great tracking, notification and management, and they've incorporated automation to make all that possible. So I think these are some nice touches. I am very interested in hearing about adoption, use case. But if you're out there, figure whatever your chat platform is right now, it is going to increasingly become the epicenter of your everyday work.
Microsoft is making this very clear and is, I believe, the leader by use with 145 million, they're going to drive a lot of what we see next. You're going to see the Cisco web access through integrations follow. You're going to see the Slack Salesforce story follow. Pretty solid announcements. I expect to see more integrations from the whole staff, whether that's business intelligence, Power Platform, whether that's Azure integrations, it's just going to be more and more that Teams will be the epicenter.
Patrick Moorhead: Yeah. It is amazing how Microsoft turned Team, everybody thought it was just going to be a chat platform to compete with Slack, and then it turned out to be the epicenter for collaboration, integrating Power Platform, D365, literally everything. Pretty impressive.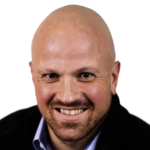 Daniel Newman is the Chief Analyst of Futurum Research and the CEO of The Futurum Group. Living his life at the intersection of people and technology, Daniel works with the world's largest technology brands exploring Digital Transformation and how it is influencing the enterprise. Read Full Bio