AMD's Datacenter Announcement and Meta and SAP
AMD's Datacenter Announcement and Meta and SAP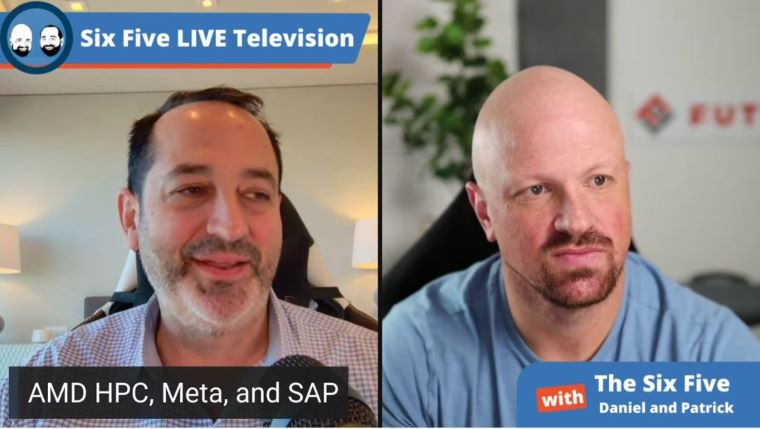 The Six Five team dives into AMD's datacenter announcement and Meta and SAP.
Watch the clip here:
If you are interested in watching the full episode you can check it out here.
Disclaimer: The Six Five Webcast is for information and entertainment purposes only. Over the course of this webcast, we may talk about companies that are publicly traded and we may even reference that fact and their equity share price, but please do not take anything that we say as a recommendation about what you should do with your investment dollars. We are not investment advisors and we do not ask that you treat us as such.
Transcript:
Daniel Newman: First topic is AMD. Wow. What a week. What a week, Pat. And I just want to say, on Friday, you know this, because over the weekend I was pitching back and forth with you. A market watch piece I was working on and I said, "Who are going to be the next three mega cap companies?" Which are companies with valuations over 200 billion. On Friday AMD closed at somewhere around 150. On Monday the announcement that you're about to talk about came out and their market cap jumped to 180 and I felt like I had absolutely nailed the premonition. The only problem was, is the piece came out after the news despite the fact that I wrote it first but I'm telling you here, Pat, as my witness, you knew I was writing that piece before that news broke.
Patrick Moorhead: I did. I vouch for you. You may have asked me question about it. That's how I know. Well, no you were spot on. You were spot on. What on earth drove the stock up to a closing of 154.45? Or actually it opened. It was interesting. I'm going to jump right to the Meta announcement, which Meta slash Facebook set of was using Epic, which by the way, my comment was, well, that's great, but it's really not as big a news as you might have thought and maybe that's why the stock went from 154 down to a 140. But the news that came out was that AMD brought out a new Epic third generation AMD Epic with AMD 3D V-Cache. Wow. That's just some awesome acronyms there.
First off, HPC is an important market. It's not just for universities or national projects, although AMD did win some big ones with this chip but also their accelerator, the MI2, the Instinct. And it's also for things like banks, it's for drug discovery, it's for high frequency trading. High performance computing has actually turned into high performance computing not just the national lab. This new chip, so what the head is a 3D V-Cache. Well, what AMD did is, AMD's calling it a 3D package, which I'm going to give them credit for. I thought it was more of a two and a half D but if they're going to call it 3D, I guess it's 3D, but essentially they've put a giant piece of cache to accelerate it.
And their claims are that it increases performance on certain HPC workloads up to 40 to 50%, which is pretty incredible and I see now why they're winning many of these national labs. They've tripled the amount of L3-cache, there's 800 megabits of cache, upper socket, which is completely bonkers. Whether it's element analysis, structural analysis, computational fluid dynamics, EDA, this thing is absolutely rocking. AMD also brought out some partners, Altair, Ansys, Cadence, Siemens and Synopsys.
The MI200, it's interesting with AMD, they keep making these huge announcements on the GPU side. They're getting a little bit of traction but not a lot. NVIDIA is winning most of that but they brought out a new MI200, Instinct MI200, which by the way, on paper, on a floating point basis does blow away the NVIDIA A100. Now GPU hardware has never been AMD's challenge. It's really been the software. With CUDA as locked in as it is, it's harder for AMD to drive business, let's say than an NVIDIA but I'm optimistic here and what they can mean. The market does want more competition. AMD did win multiple lab wins over NVIDIA with its GPU. I think it's definitely looking up for the data center side of the GPU house.
Daniel Newman: Yeah, Pat. And it was a big week overall. I sort of alluded to the Facebook news. It's interesting with Facebook is because the company is almost an untouchable in terms of everybody's disdain for some of Zuckerberg's antics and the company's treatment of its users. But at the same time, its users are staying steady and in fact, growing. The stock price is up more than Amazon for the year. And the Metaverse, they've seemed to somehow, at least in early days taken ownership because even Microsoft is going to partner with Meta. I can't call it Meta though. I'm just going to call Facebook because I'm not going to actually universally accept Metaverse as our future term and we'll come back to that. That was a really big win, a big announcement for the company.
The other one that I just wanted to touch on around AMD was the announcements RISE with SAP and AMD becoming a deeper, more integrated partner. And this really is a shout to Lisa Su and her team's successful capturing of more substantial market share for data center compute with Epic. As the company has usurped it's longer term goal of 10% and I also point out that Intel still has a huge amount of market share so everybody that's calling their demise early, they're still very, very, very important in this space. But having said that, SAP has come to recognize is that it needs to make it easy for SAP users that are migrating and upgrading to S/4 and to new technologies on SAP, to be able to do it with AMD in the most seamless way possible.
For the longest time, there's been an extraordinarily deep partnership with Intel and SAP and it was seemingly untouchable but this move and the fact that SAP not only is offering it but RISE with SAP, which is their program that's all about simplifying and bundling the delivery of SAP in the cloud is going to standardize more capabilities around AMD. It was a really good reflection. It shows a really positive momentum.
All right, we were on that one a little bit longer than we intended but kudos AMD.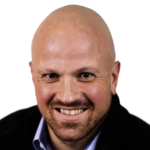 Daniel Newman is the Principal Analyst of Futurum Research and the CEO of Broadsuite Media Group. Living his life at the intersection of people and technology, Daniel works with the world's largest technology brands exploring Digital Transformation and how it is influencing the enterprise. Read Full Bio