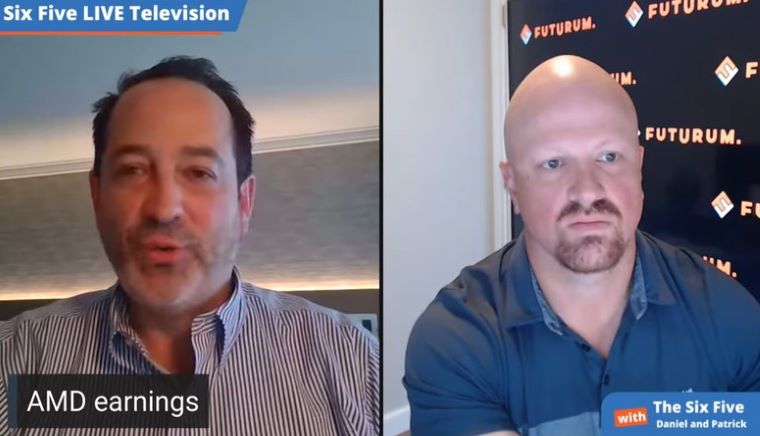 The Six Five team dives into AMD's latest earnings on the second episode of Earnings Palooza!
If you are interested in watching the full episode you can check it out here.
Disclaimer: The Six Five Webcast is for information and entertainment purposes only. Over the course of this webcast, we may talk about companies that are publicly traded and we may even reference that fact and their equity share price, but please do not take anything that we say as a recommendation about what you should do with your investment dollars. We are not investment advisors and we do not ask that you treat us as such.
Transcript:
Patrick Moorhead: Yeah, so AMD's Q3, no surprises versus the restatement. But obviously the restatement was a surprise, which is directly attributed to the cruddy PC market. But, due to AMD's diversified portfolio with newly acquired Xilinx hitting embedded markets and AMD blowing and going in the data center market, they cranked out a measly 29% increase in revenue all the way to $5.6 billion. And it's amazing.
Daniel, I remember when I was at AMD wondering if we would ever be a $10 billion a year company. And here they're cranking out big numbers like this. Gross margin was definitely lower, again, based on the PC inventory rebalancing and the decrease in demand. And it's funny, during times like this, people put the exclamation point on cash. It cranked out a billion dollars in operating cash or $965 million. And it's things that, you know, you can tell what time we're in when people start talking about cash.
And you understand that because AMD might be taking a few write downs, but cash is cash, right? Funny money versus real money. So some of the big pluses, I talked a little bit about Data Center and Epic just completely blowing and going record revenue, 10th straight quarter, up 44%, 70 new instances just this quarter they doubled revenue for Epic. They're shipping their next generation product, which is called Genoa. It's interesting they talked about it, but they're announcing it next week. And they did really well in Xilinx, FPGAs, and Pensando DPUs. It's kind of the negatives though. Enterprise down, Data Center GPU down. I know it was a tough year on year compare because that Frontier super computer, but still, client down 40%, PC market sucks, PC demand, PC OEM industry, they lost $516 million in that division, which is pretty fugly. So, hey, PC gaming is down, but that's okay.
AMD is in the Xbox and the Sony and therefore revenue is actually up in that. Discrete GPUs were down. You and I missed it yesterday, but AMD had its announcement for its RDNA 3 graphics cards. So, I'm probably going to go back and check this out. And let me finalize talking about their embedded results, which is really Xilinx, record aerospace, record defense, record automotive. And it's a combination of classic FPGAs, and Daniel, this class of products that's called an Adaptive SoC. Essentially, it's an SoC with an FPGA on it and you're finding these in just a ton in automotive and really no negatives.
And I'll end by saying what a great affirmation that in times of trouble in the PC market, that these longer lasting, smoother business, not necessarily a rocket ship, it mutes the cycles, which I think AMD has always been, that's always been a risk, or I would say at least for the last 25 years. So all in all, I mean no strategy change. I continue, I'm expecting that AMD could come and have 30% of the X City 6 market in servers by the end of this year. So good job to AMD market.
Daniel Newman: What number was that? Say that again.
Patrick Moorhead: I think that they could have 30% market share in X City 6 Data Center by the end of this year.
Daniel Newman: Absolutely staggering. It's huge. You know, you gave a lot of good cover there. You did hit it right. And you and I did talk about AMD when they put out their earnings warning. And so this is kind of a double click here at this point because, like you said, there wasn't much of a surprise. But here was the one surprise, was probably the contrasting viewpoints about the data center server market that you got from Intel versus what AMD showed, which is to your point of how this potential 30% market share is being arrived at. It comes down to there is still more demand and you can kind of look out if you zoom out a little bit at cloud, it sort of tells a little bit of a story about data center and you're seeing kind of a slowing demand at AWS and Microsoft, but not slowing by exponential amounts.
It's not going from we're growing 40 to we're losing 40. It's going from as you're growing 40 to 35. Well it seems like with AMD that they're continuing to take share that they're executing very well in that particular business line. They're winning more SKUs with the right relationships across the OEM portfolio.
They're winning with cloud partners. And effectively, this has gotten them into a position where the really bad temporary results that we're going to see for PCs can be somewhat managed by stronger performance in other areas. The Xilinx business showed some strength here. Obviously that huge year over year growth was an accretive number that they were able to then add in on a year over year basis, but there was no misleading there about what was happening. Overall, we've got this… Oh Pat, good news. The chip shortage is over. We do not have shortage for chips anymore for PCs or GPUs or…
Patrick Moorhead: I don't know man, there's a lot of analog stuff I'm sure can get screwed up, you know, that goes into cars, but we'll see.
Daniel Newman: Yeah, I just mean like the gaming chips, the phone chips, all the stuff that over-ordering has… You're seeing it in the macro data now, you're seeing it in inventory data, now you're going to hear about it when we talk about Qualcomm. If you need a chip, if you a device, we've turned a corner there. And that's why these PC numbers are so bad though right now is because everybody took huge, huge inventories from the likes of AMD and Intel. They stockpiled up the inventory, a lot of it came in one big glut, numbers went crazy on inventory. Now they're not ordering. They're temporarily not going to need to order until they burn off this inventory. So, that's kind of what happened. But overall Pat, I'd say it was a pretty good result from AMD. I mean, like I said, with the exception that PCs are going to stink for a while, It just is what it is.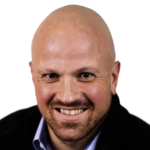 Daniel Newman is the Principal Analyst of Futurum Research and the CEO of Broadsuite Media Group. Living his life at the intersection of people and technology, Daniel works with the world's largest technology brands exploring Digital Transformation and how it is influencing the enterprise. Read Full Bio