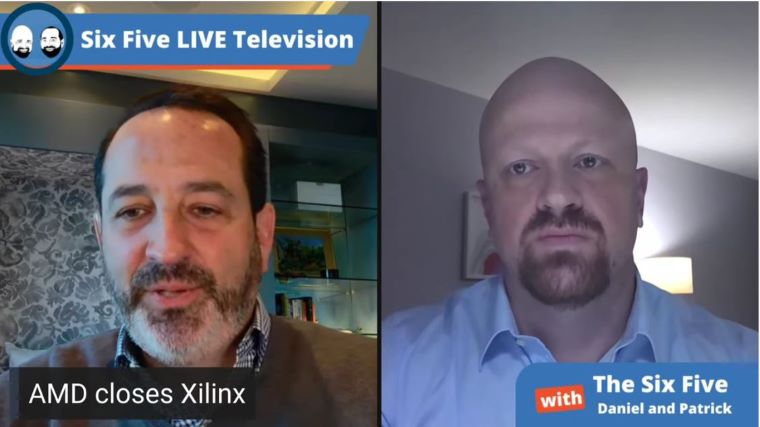 The Six Five team delves into the latest news coming out of AMD.
Watch the clip here:
If you are interested in watching the full episode you can check it out here.
Disclaimer: The Six Five Webcast is for information and entertainment purposes only. Over the course of this webcast, we may talk about companies that are publicly traded and we may even reference that fact and their equity share price, but please do not take anything that we say as a recommendation about what you should do with your investment dollars. We are not investment advisors and we do not ask that you treat us as such.
Transcript:
Daniel Newman: We had a big one, a big story, big day for Lisa Su, AMD, because unlike some deals that weren't able to get done, she got a big one done. In fact, one of the biggest. Is it the biggest Pat ever in semiconductors?
Patrick Moorhead: Yeah, it's the biggest largest in semiconductors and the second largest deal ever in tech, only second to Dell, Dell EMC, which is truly incredible. So yeah, after 16 months, the deal is closed and what a contrast to Qualcomm and NXP not going through and NVIDIA and Arm being called off. So what I'd like to do is just talk about what the two companies bring together. So first of all, AMD is really focused on high performance PC server game console, CPU, GPS, and SOCs, about an 85 billion TAM. Xilinx is focused on embedded markets with FPGAs and very high performance and programmable data center SOCs with an annual TAM of around 50 billion. So combined is about 135 billion TAM. So it adds $50 billion worth of TAM to AMD. AMD typically takes a horizontal approach.
The only difference I would say is game consoles. Xilinx really does take a more vertical approach and really leans into specific use cases. So I talked about what AMD is strong in, Xilinx is strong at automotive, carrier, industrial, aerospace, and defense. They have very mature and accelerated software stacks for things like artificial intelligence, networking, networking analytics and video transcoding. So the combined companies, the way that I see is really, I would say highlights with the data center. You have to fundamentally believe that the data center is going to be finding the right combinations of programmability and fixed function that's super-efficient. Marvell is actually in this business. They have an ASIC business and they have businesses that combined elements of programmability and discrete functions. AMD has FPGAs and they have CPUs and GPU and fixed function accelerators.
So I really believe that's the long term for these folks to really make things happen. I like too that the competitive puts and takes of AMD. AMD's business is extraordinary. I was at am when the stock was at 90 and I was at AMD when the stock was a buck. I mean, those massive swings are just crazy. Xilinx, they have 10 year designs. Now, it takes a long time to get there but once you get in there, it's a very sticky business, particularly on those vertical businesses, but good luck to Lisa Su and the team, it was the biggest acquisition, quite frankly, because there was no cash, it was a stock deal. And both the value of AMD and Xilinx went up, which made it go up, I think by about $15 billion between the offer price and the close price.
Daniel Newman: Absolutely Pat, and you covered this. We've talked about it a few times before. I think the getting this into the show is really all about the deal got done. And I think there was a… With what was going on with the video arm, with what's all the attention that regulators are paying to these large scale deals, although based on the real litmus tests for getting deals like this done, AMD, there's no reason it shouldn't have and it did. And I think this will be enormously important to their longer term growth strategy. Where was that next wave of growth going to come from? It was a leadership move and it was a big move and it's a bold move. And to your point, it was risky, so there's a lot of ups.
There's a lot of downs. FPGAs are competitive. They've kind of gone in and out of favor at different times. They seem to be coming back into favor in a big way. And we're going to talk more about that in a minute too when we talk about Lattice Semiconductor. It augments the product well. It gives them more competitive capabilities in segments that the company is expecting to grow and has grown. So I like it. I like the move. And again, everybody's kind of rooting for Lisa. So it's not a bad time to be Lisa Su or AMD right now.
Patrick Moorhead: Yeah. Yeah. Daniel, I totally agree. My last statement in my Forbes article was, I said, "Hey, the tight rope CEO Lisa Su will need to walk is not disrupting Xilinx's market while getting value from its people and assets for the entire company. Having watched Lisa Sue in action the past decade, you'd have to be a fool to bet against her."
Daniel Newman: There you go. So you said it for me, Pat.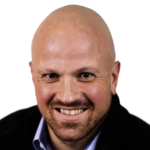 Daniel Newman is the Principal Analyst of Futurum Research and the CEO of Broadsuite Media Group. Living his life at the intersection of people and technology, Daniel works with the world's largest technology brands exploring Digital Transformation and how it is influencing the enterprise. Read Full Bio