Amazon Sidewalk Using Semtech's LoRa® as a Foundational Technology to Connect Devices
Amazon Sidewalk Using Semtech's LoRa® as a Foundational Technology to Connect Devices
In this short video, I share my insights on today's announcement that Amazon Sidewalk is now open for developers. Amazon Sidewalk is a secure, low-bandwidth, long-range network that covers over 90% of the US population. Developers can now request a free test kit to build new Sidewalk devices. 
I provide an overview of the three technologies that Amazon Sidewalk uses including Semtech's LoRa® technology, a few new third-party products that are now available, as well as what this means for device connectivity and consumer IoT. 
Read the full announcement from Amazon here. 
Read the full announcement from Semtech about the new third-party products here.
Or you can watch the video here:
TRANSCRIPT
Daniel Newman: You all have probably seen the announcement today from Amazon that Sidewalk is now open for developers. This is an exciting day for the connectivity and convenience this was going to bring all of us.
So what is Amazon Sidewalk? Amazon Sidewalk is a secure, free-to-connect community network that uses participating Amazon Sidewalk bridges, such as compatible Amazon Echo and Ring devices to provide cloud connectivity for IoT devices.
Sidewalk uses three key wireless technologies: wifi, Bluetooth, and LoRa. You all probably know about Bluetooth and wifi, but let's talk a bit about LoRa. LoRa technology, short for long range, is a technology made by Semtech. It has become the defacto wireless platform for the internet of things because of its long range, low power, and secure communications capabilities.
Sidewalk will use LoRa technology as one of the foundational technologies to connect a wide range of devices, from security monitoring to pet trackers, providing a low cost, low power, and secure communications infrastructure for consumer IoT.
LoRa is already being used in more than 300 million devices, and LoRa is in some of the new devices announced today from Browan, Deviceroy, Meshify, and New Cosmos. Developers and device makers can now start to create new Sidewalk-enabled devices with new tools and modules based on LoRa from companies like Silicon Labs, Nortel, OXID, and others.
In summary, we are glad Amazon's Sidewalk is open to developers and can't wait to see all the new, innovative devices that will be built on LoRa that will change all our lives.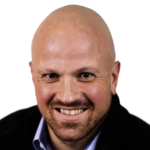 Daniel Newman is the Chief Analyst of Futurum Research and the CEO of The Futurum Group. Living his life at the intersection of people and technology, Daniel works with the world's largest technology brands exploring Digital Transformation and how it is influencing the enterprise. Read Full Bio