Understanding the Importance of Customer Lifecycle Management is a Game-Changer for UC Vendors — and their Customers
Listen to this article now
It's a given that customer relationships are crucial for every industry — and never more so than in today's economic environment. To drive repeat business, organizations need data — and lots of it. This enables an organization to learn about their customers, develop strategies, craft personalized messaging and guide customers through their unique journeys. But a UC's customer's ability to do just that shouldn't stop once a solution decision is made and the sale is finalized.
That's where Customer Lifecycle Management — managing the customer relationship throughout the entire lifecycle of that relationship — comes in, and where embracing this strategy on the vendor front can play an outside role for UC customers. From the vendor standpoint, it's about continually creating value for customers, whether that's a new product, an upgrade, or even developing a strategy for a cloud migration. But developing a customer lifecycle management approach is something that is often challenging for many organizations. If you focus on customer experience, I have a feeling you know exactly what I mean.
The Unique Position for Unified Communications Companies
The opportunities presented by embracing a customer lifecycle management mindset and the challenges that presents is especially true right now for Unified Communications (UC) companies. With hybrid work here to stay, most organizations are still working to figure out what that reality looks like for their workforce and what technology they will need to support it. According to a recent survey by our team at Futurum Research, 40 percent of organizations say their workforces are now remote. With so many people working from home, conference rooms that are full of collaborative technologies are going unused. In fact, 78 percent of our survey respondents say they would benefit from fewer conference room devices and more user-based devices.
The shift to hybrid work has also forced organizations to change how they collaborate, which is an important shift for UC companies to address. According to our research, 89 percent of respondents say changes in collaboration patterns have forced them to change their workflows and processes — and many are struggling with that change.
The data is pretty clear here: the workplace is changing. UC strategies are changing as well, and there's no one solution that's right for every organization. But, regardless of the unique needs of any organization, there is one thing we know to be true: If employees are equipped with the right technologies, work can happen from anywhere — and successfully too.
For UC companies, sales as usual should not be the name of the game. It's critical to recognize and understand the changes that are currently happening in their customers' workplaces and to adapt sales strategies, and product offerings, accordingly. There is no better time for UC companies to be focusing on their current customers and helping them find value at every stage of their communications lifecycle. Whether that's devices for employees at home, restructuring a conference room or migrating existing systems to the cloud for easier communication, UC companies that focus on customer lifecycle management now will have happier customers and enjoy more success in the future.
Mitel's Approach to Customer Lifecycle Management is Impressive
The unified communications journey for organizations today is vastly different than it was even just a few years ago. People are working from home, the office, and the road — pretty much anywhere there is a strong and secure WiFi connection. While this is a boon for employee productivity and business, UC systems need to keep up with the changes. That's why I like what Mitel is doing with their strategic approach to Customer Lifecycle Management.
I've seen Mitel shift in recent months, dialing in to focus more on CLM throughout their partnerships and programs and the timing is certainly right. Customers today have realized that the workplace has changed, customer needs are changing, and there's an omnipresent need to be agile in their business operations. Offering customers the right solutions at the right time can not only help them deliver maximum business value, it goes a long way toward cementing long-term, loyal customer/vendor partnerships. Mitel's focus on helping customers remain engaged with the team at Mitel as well as other partners throughout the entire communications lifecycle is, to my way of thinking, the way it should be.
Another area that's extremely important for customers is mastering the massive amount of data that runs through their organizations. Managing and utilizing customer data is key for organizations of all sizes, and the ability to understand what customers need, develop tools to help them get there, and keeping the lines of communication open is how companies can not only most effectively serve their customers today, but keep them for the long haul. Mitel's focus on making it easier for their customers to do business is a simple value prop, but it resonates with me. Isn't that what pretty much every customer is looking for from a vendor partner? You do the heavy lifting, let me do what it is I'm good at, which is running and growing my business. I'm a fan.
Focusing on Customer Lifecycle Management for UC Solutions is Good Business
When I evaluate technology companies, I'm always looking for certain things across the board. Two key things that I think are particularly important are a vendor's commitment to continuous innovation, as well as a focus on developing a partner ecosystem that customers can benefit from. Technology stacks are growing increasingly complex and that will only escalate moving forward. That's why I also look for solutions that are offered in formats that suit unique needs of different businesses, in formats that work for them — for instance solution offerings that are either are on-prem, in the private cloud, or the increasingly attractive subscription-based offerings. There's no one size fits all when it comes to business needs, and solutions that are designed to evolve, change, and grow as customers need them are key. I like it when I see organizations like Mitel realize that and structure their offerings accordingly. Focusing on customer lifecycle management for UC solutions is good business.
Disclosure: Futurum Research is a research and advisory firm that engages or has engaged in research, analysis, and advisory services with many technology companies, including those mentioned in this article. The author does not hold any equity positions with any company mentioned in this article.
Analysis and opinions expressed herein are specific to the analyst individually and data and other information that might have been provided for validation, not those of Futurum Research as a whole.
Other insights from Futurum Research:
Mitel Announces Subscription-Based Models for All Flagship Platforms 
NVIDIA, Luminar, AMD's HPC Announcements, Mitel-RingCentral, Windows 11 SE, Qualcomm Intel – The Six Five Webcast
Mitel and RingCentral Announce New Strategic Partnership Which Could Have Lasting Impact on UCaaS Market
Image Credit: Westcon Comstor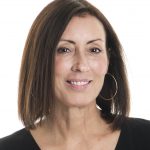 Shelly Kramer is a Principal Analyst and Founding Partner at Futurum Research. A serial entrepreneur with a technology centric focus, she has worked alongside some of the world's largest brands to embrace disruption and spur innovation, understand and address the realities of the connected customer, and help navigate the process of digital transformation. She brings 20 years' experience as a brand strategist to her work at Futurum, and has deep experience helping global companies with marketing challenges, GTM strategies, messaging development, and driving strategy and digital transformation for B2B brands across multiple verticals. Shelly's coverage areas include Collaboration/CX/SaaS, platforms, ESG, and Cybersecurity, as well as topics and trends related to the Future of Work, the transformation of the workplace and how people and technology are driving that transformation. A transplanted New Yorker, she has learned to love life in the Midwest, and has firsthand experience that some of the most innovative minds and most successful companies in the world also happen to live in "flyover country."