Things are looking good for the IoT, and here's why.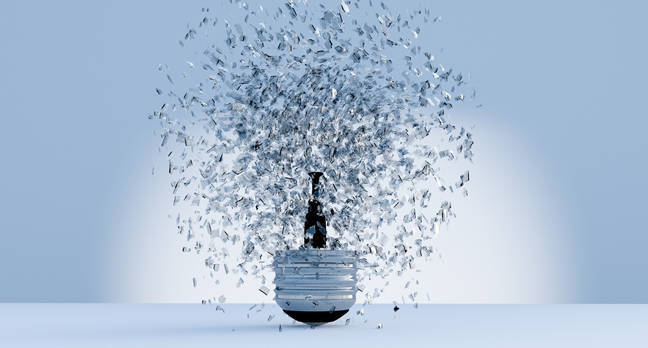 Listen to this article now
I bumped into a pretty handy article today on Forbes about the IoT in North America. The piece, penned by John Koetsier, grabs some numbers from The IoT Revolution and Landscape: The Essential North American Companies in IoT – a joint project between Readwrite and Spoke Intelligence. The numbers are pretty extraordinary when you think about how young the IoT is as an industry: 2,748 companies in the U.S. alone. 342,000 workers. $125 Billion in funding. $613 Billion in value already created.
In case you're wondering, I am not here to validate or dispute those numbers. Let's take them at face value for now. What strikes me from that report, and what I want to touch on before I forget, is the weird sense of deja-vu I felt when I first laid eyes on the accompanying chart (see below). It shows North American IoT-focused companies that have already raised over $50M: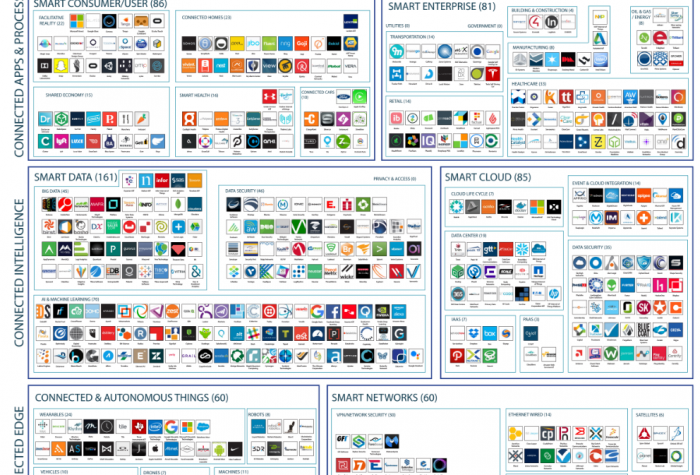 That type of chart comes up in one form or another every time a new technology or industry pops up and begins to scale. I remember seeing charts like this back when everyone was trying to be the next Facebook, the next Twitter, the next Meerkat, the next Snapchat. And so I am having a strange case of deja-vu today: Tons of money and startups whose names you will never know, a big wall of "let's give it a shot," and a a somewhat successful attempt to organize each subset of the space into clearly defined sectors. It helps illustrate the nature of the disruption game: lots of fish, lots of churn, but only a handful of big winners in the end. That chart will probably look very different a year from now.
Now that I've gotten that out of the way, I have a few quick observations to share:
Seeing this much interest and resources being thrown at the IoT is a very good sign. The IoT is clearly going to revolutionize the way we live and work, so I would be worried if only a few hundred companies in the US were interested in getting into it. So this is great. Not only does it show the scale of the potential for the IoT, it also ensures that a vast pool of ideas and solutions, and talent will feed into the space long before it has a chance to mature.
The attrition rate in the next 5 years is going to be brutal. Most of the smallest startups in the space will fail, many of the resilient ones will retool and retask, and the lucky ones will be acquired by bigger fish. Three or four should emerge as long-term industry leaders, but that will probably be it.
Note the presence of pretty well established companies in that chart, including Apple, Google, Nike and Oakley. Keep an eye on that. Those companies aren't just "also in" or following the pack. Expect very big plays from established brands in the IoT.
Of the companies listed in the IoT Revolution e-Book, 83% are private. Only 16% have been acquired, and 3% are already public. You can almost see the equilibrium hiding in those ratios. Those numbers look encouragingly healthy.
The lion's share of investment appears to be focusing on vehicles (smart cars) and machine learning. My guess is that edge computing is going to be at least as big a part of this as cloud computing, if not considerably bigger. (More on that in my next piece, so stay tuned. I'll explain myself.)
Ironically (mostly because we hear so much about it), the connected home is one of the weakest areas of direct investment, according to the report. Two quick notes: 1. This doesn't mean that the connected home market has been overhyped. It just means that the rest of the IoT market is that much bigger. 2. Other areas of focus, like machine learning, cloud, security, and facilitative reality, all feed into connected environment markets. Homes, workplaces, airports, cities – core IoT technologies will be at the heart of all of these applications, so don't read this as an either/or equation. Read this as intersecting Venn diagrams: Investments in machine learning, security, mixed reality and cloud services are also ultimately investments in connected environments, even if they aren't specific to connected environments at this juncture.
Anyway, that's it. I didn't want you to miss out on that data. You can find your way to all of this by way of John's Forbes article. Happy reading.
Cheers,
Olivier
Additional reading:
Futurum Report ($495) – The State of IoT: Emerging Opportunities in The Internet of Things 2016 – 2020
Futurum Insights (Free) – Our latest articles and insights about the IoT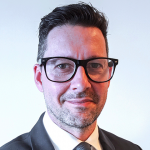 Olivier Blanchard has extensive experience managing product innovation, technology adoption, digital integration, and change management for industry leaders in the B2B, B2C, B2G sectors, and the IT channel. His passion is helping decision-makers and their organizations understand the many risks and opportunities of technology-driven disruption, and leverage innovation to build stronger, better, more competitive companies.  Read Full Bio.