The Dawn of 5G, and the rise of RFFE and end-to-end, modem-to-antenna solutions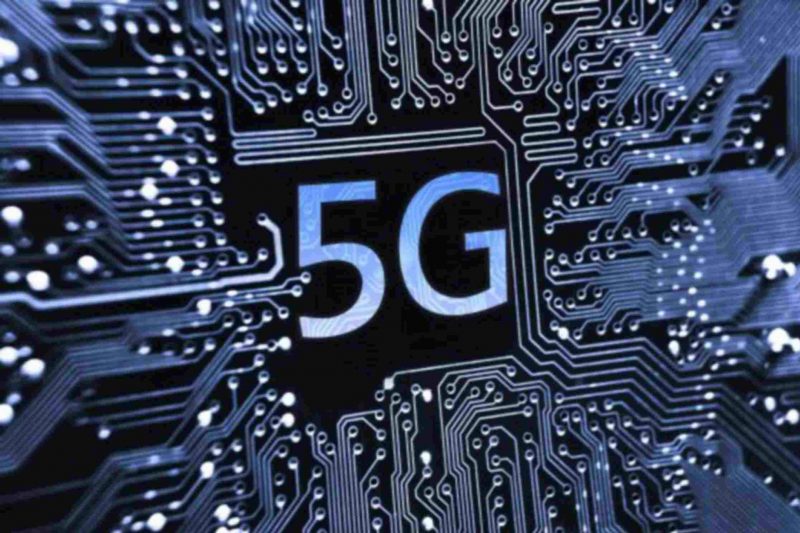 Listen to this article now
If you want to understand where 5G is going, pay attention to who is already investing in it.
You may have noticed that I have been talking a lot about 5G lately. That isn't an accident. 5G is going to deliver insane data transfer speeds. It is going to make our phones faster and more powerful. It is going to allow us to realize the true potential of VR, ubiquitous computing, and the IoT. And the era of 5G begins with the commercialization of 5G, slated to begin in H1 of 2019.
Basically 10 months from now.
Those 10 months are going to fly, so it makes sense to me to get an early start. The sooner everyone understands what 5G is, the better. Why? because by understanding what 5G is (and isn't), we can anticipate what it will allow companies like Amazon, Google, Facebook, Sony, Asus, HP, Dell, Apple, Samsung, Jaguar, IBM (and pretty much any company that builds, sells or uses microchips, wireless modems, or connects to a wireless network) to do. Think of 5G as the principal technology platform of the next decade. The twenties will be the decade of 5G.
Consequently, companies that already drive the development and deployment of 5G technologies are among the most important contributors to the technology ecosystem we will all come to depend on in the next decade, in my opinion. Sitting at the top of our list (originally started by Futurum Principal Analyst Daniel Newman) are the following seven categories:
Modem and IP Suppliers: These companies build modems, and/or supplying intellectual property that contributes to the 5G standard. Companies to watch in this category include Ericsson, Qualcomm, Huawei, Intel, Nokia and Samsung.
Mobile Telco Providers: These companies deliver retail and business mobile services. They include China Mobile, Singtel, Vodafone, AT&T, Verizon, T-Mobile, Sprint, Orange and other operators.
Consumer Electronics Providers: These companies design, build, and market consumer-facing solutions, from smartphones and smart home devices (like smart thermostats, smart speakers, smart appliances, and so on) to VR/AR goggles and connected vehicles. Companies in this very broad and crowded category include Apple, Microsoft, Alphabet, Samsung, Oculus, Tesla, BMW, Amazon, and NEST.
Industrial IoT Providers: These companies design, build, and market industrial-grade IoT (IIoT) solutions, from manufacturing machinery and smart city products to self-managing fleet management systems and mass scale automation solutions. Companies in this category include Honeywell, IBM, SAP, Bosch, Siemens, Cisco, GE, and Hitachi.
Network Transformation Providers: These are companies that help organizations make the necessary network improvements to implement the 5G standard. Companies in this category include Ericcson, Intel, Nokia, Samsung and Huawei.
Data Center OEM (Including Edge): These are the companies supplying hardware to data centers. Key players in this area will include Cisco, Dell Technologies, HPE, IBM and Lenovo.
Datacenter Component Suppliers (Including Edge): These are the companies that supply components that OEMs are using to build their hardware solutions. Key players in this area include Intel, Qualcomm, Broadcom, AMD, Samsung and NVIDIA.
These are the categories of companies whose investments and achievements, especially as they pertain to 5G, I pay particular attention to. Why? Because they help point the way to what comes next. When it comes to tectonic shifts like the transition from 3G to 4G, and now from 4G to 5G, the big set pieces that will eventually set the stage for new waves of innovation tend to be iterative. As much as I enjoy listening to "futurists" wax poetic about what the future might be like, when I put my analyst hat on every morning, I prefer hard facts to speculation, and quantifiable patterns to imagination.
Translation: Innovation from startups can take you by surprise any day of the week (examples: Twitter, Uber, Airbnb), but when it comes to foundational technologies and standards, there's no need to guess what comes next. All you have to do is keep an eye on the right players and be aware of the engineering or technical breakthroughs they are commercializing. Those will build the foundation for the features we – users of technology – will soon be enjoying through our favorite devices and tools. So if you want to know where Edge Computing and on-device AI are going, look at advances in silicon and SOCs. If you want to know where touchscreen interfaces are going, take a look at advances in smart glass. If you want to understand where mobile connectivity is going, take a look at advances in modem-to-antenna RF Front End (RFFE) solutions. And on, and on, and on.
Ask any analyst or intelligence firm anywhere in the world, and they will all tell you the same truth: Eyes on target will beat a crystal ball any day. So let's take a closer look at one of those targets for a few minutes, and see what it can reveal about 5G and how the tech space may be shifting and changing before it becomes obvious to everyone else.
What is going on with RFFE, and what changes in that space today signal about what to expect in the next few years. 3 hints from MWC 2018:
Since 5G is, at its core, a wireless wireless broadband technology, I need to circle back to a topic I already touched on during CES that caught my eye: Qualcomm (a notable player in the Modem and IP Suppliers category, above) is making aggressive moves in the modem-to-antenna RFFE space, and already capturing a healthy bit of beachhead less than a year before the start of the commercialization of 5G. Here is what Qualcomm revealed at the 2018 Mobile World Congress in Barcelona this week already: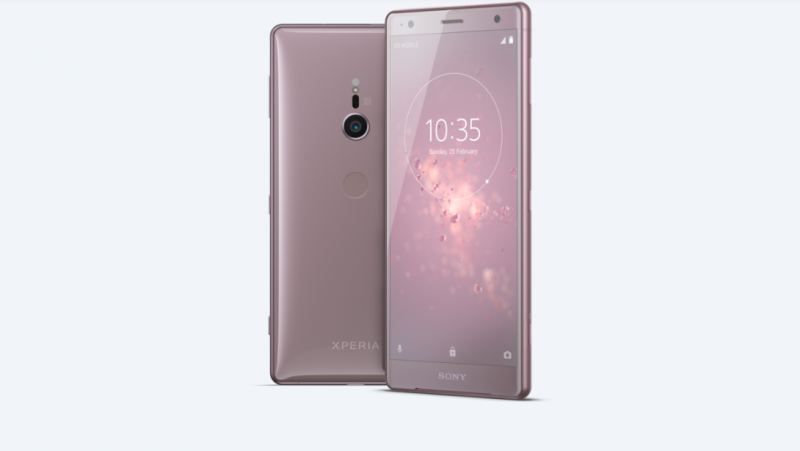 1. Sony's announcement that its new Xperia XZ2 smartphone will use Qualcomm's entire end-to-end modem-to-antenna solution is a significant milestone for the android space (and for Qualcomm's big RFFE bet), and here's why:
As far as I can tell, Qualcomm is the first semiconductor company to deliver a complete end-to-end modem-to-antenna solution for use in a premium smartphone.
Sony is the first premium smartphone maker to take advantage of Qualcomm's full end-to-end modem-to-antenna smartphone solution.
(Note: You can read up on specs and details here, and dig deeper into Qualcomm's overall RF product portfolio here.)
This milestone is probably something Qualcomm should be celebrating. For starters, that kind of win so early on (the program was announced only a year ago) seems a validation of the full solution's business viability and opportune timing. Second, what attracted Sony to this platform approach to RF design (performance, system-level integration, component and system compatibility, simplicity, and power efficiency) is likely to attract other phone-makers as well. (As of a month ago, Google, HTC, LG, Samsung had also hopped on Qualcomm's RFFE train.)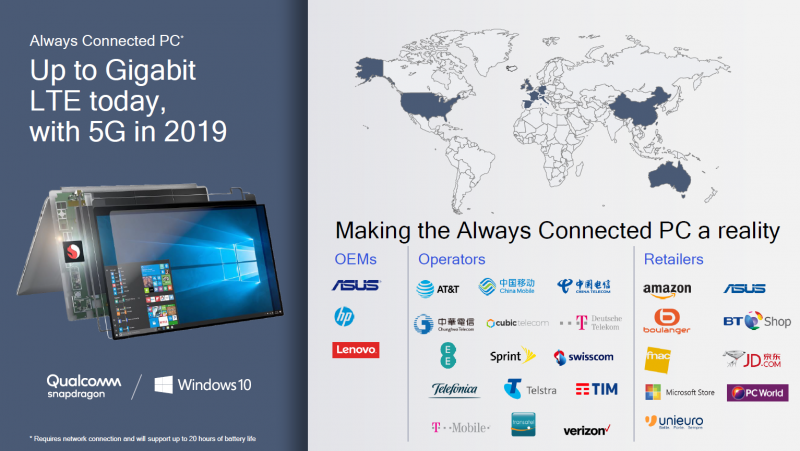 2. Asus always-connected laptops signals a growing trend for mobile computing: Not so long ago, we highlighted the introduction of always-connected PCs from laptop manufacturers Asus and HP (and later, Lenovo). These laptops, adapting SOCs and form factors originally developed for mobile devices to the needs of personal computing, promise 20+ hours of active (playback) battery life, hundreds of hours of connected standby battery life, and built-in Gigabit LTE connectivity. While these laptops might not sport the hottest specs for gamers, video editors, and graphic designers, they shine for those of us who travel often or just need to stay mobile most of the day but don't want to carry power cables or battery packs into every other meeting (and aren't happy with negotiating unreliable wifi access points, and the incongruity of setting up personal hotspots through our phones).
Asus announcing that Qualcomm's advanced end-to-end RFFE solutions will be featured in their devices doesn't exactly come as a surprise, but it does reaffirm the viability of the platform both in the mobile space (specifically regarding the ZenFone 5 series) and for device categories one might consider adjacent to mobile (like always-connected PCs), for the reasons already mentioned earlier in this article.
3. Qualcomm's new joint venture with TDK obviously plays well with what we have already covered here today, and fits perfectly in Qualcomm's growth strategy. Especially if, as I suspect, even more smartphone and connected device companies join the fray.
The announcement earlier this month outlined what RF360 Holdings Singapore PTE. Ltd. (the joint venture) will enable Qualcomm's RFFE business unit to deliver: execution and scale.
Or if you prefer the long version:
"RF360 Holdings develops and manufactures innovative RFFE filtering solutions for mobile devices and fast growing business segments, such as IoT, drones, robotics, automotive applications and more. RF360 Holdings offers a comprehensive portfolio of filters and filter technologies, including surface acoustic wave (SAW), temperature-compensated surface acoustic wave (TC-SAW) and bulk acoustic wave (BAW) solutions to support the wide range of frequency bands being deployed in networks across the globe."
I only bring this up as background for a MWC update about RF360 Holdings that caught my eye: RF360 Holdings just announced a hexaplexer RF solution that incorporates bulk acoustic wave (BAW) and surface acoustic wave (SAW) filter technologies to provide optimal performance to connected devices for a range of carrier aggregation configurations relating to Gigabit LTE.
Translation: For OEMs, this means faster product launches despite increasing multiband complexity. For consumers, it means longer battery life and much faster data rates. There is more to it than that, but it doesn't hurt to distill things down to their most basic value sometimes.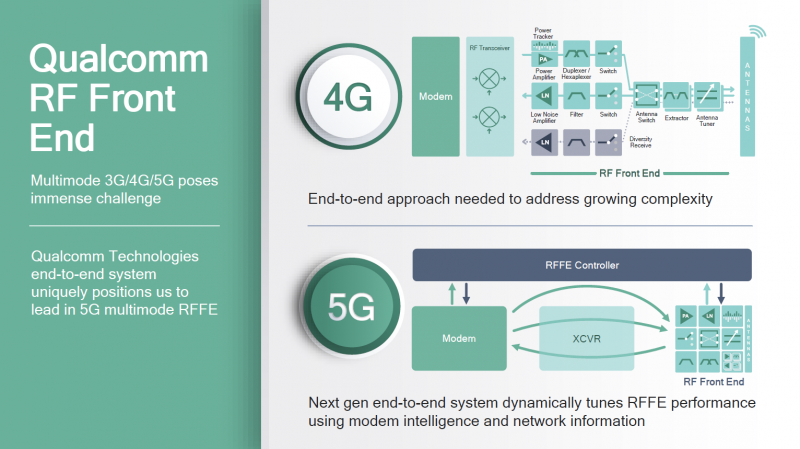 The point being that Qualcomm's push into RFFE is already shifting into high gear, and that there's a lot more going on in R&D, business development, and implementation than meets the eye.
The bigger business picture:
This may not be a bad time to remember that when Qualcomm breaks down its 2020 $150 Billion SAM (Serviceable Addressable Market) opportunity, RFFE adds up to $20 Billion, and mobile compute adds up to $7 Billion (or $27 Billion combined). For reference (or contrast, however you want to look at it), Mobile, which was, until recently, considered to be Qualcomm's core business, comes to $32 Billion (SAM). Ergo: Qualcomm isn't just pursuing an aggressive growth strategy. The San Diego giant seems to actually be in the early stages of actually pulling it off. (And RFFE isn't the only trick in its 5G bag.)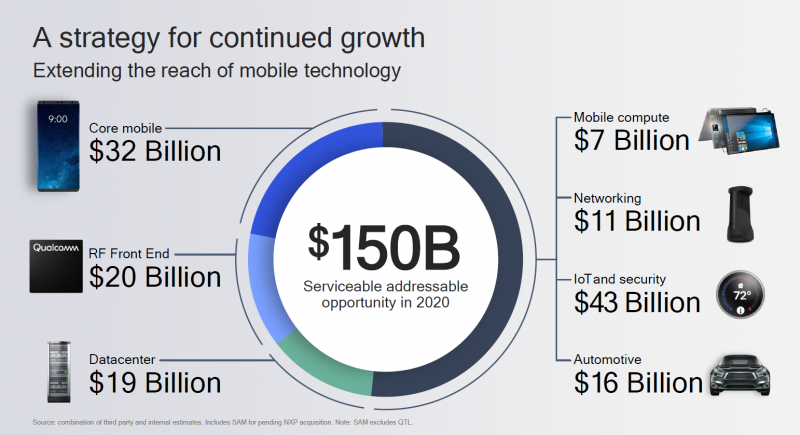 This is the kind of shift that supports my conviction that the transition from 4G to 5G will be far more disruptive (in a good way) than the transition from 3G to 4G was roughly a decade ago. What I also see here is that this transition will transform today's technology companies, and especially those contributing to (and driving) the transition to 5G, into much bigger entities than they are today. Translation: 5G isn't just a great new technology platform. It's also shaping up to be a radical tech ecosystem transformation platform. The tech landscape won't change overnight, but expect some big changes between now and 2030. And the lesson here is that even something as obscure to the average consumer (or tech journalist) as RFFE holds valuable clues as to what those changes are likely to look like, and how fast they may be coming.
Watch this space. There's a lot more on the way.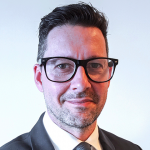 Olivier Blanchard has extensive experience managing product innovation, technology adoption, digital integration, and change management for industry leaders in the B2B, B2C, B2G sectors, and the IT channel. His passion is helping decision-makers and their organizations understand the many risks and opportunities of technology-driven disruption, and leverage innovation to build stronger, better, more competitive companies.  Read Full Bio.