Tech Journal: What's Going On
Listen to this article now
As the week begins, let's take a look at some recent highlights.
Big Data—Without Drives
Hewlett Packard Enterprise (HPE)'s acquisition of Silicon Graphics International for $275 million puts an end to the competition between the two companies and allows HPE greater access to the government sector with the ability to quickly process vast amounts of data.
SGI managed to live through a couple of Chapter 11 reorganizations along the way, but its recent focus on storage hardware and software designed to analyze large amounts of data and memory able to power large databases and analyze vast amounts of data—without using disk drives—made it particularly attractive to HPE, lasering in on corporate and government data centers.
Cognitive and Collaboration in the Workplace
IBM and Cisco's partnership to develop a suite of workplace tools and apps powered by IBM's Watson is a bet that the business of collaboration is big business and cognitive is where it's at. The goal is to provide users within the work place with the ability to use tools that are intuitive and help to create more seamless experiences. Functionality from Watson's APIs include things like natural language classification, helping to arrange messages into categories; sophisticated natural language processing, which analyzes content for patterns; social extraction to analyze and extract relationships with news content; and text analytics to extract unstructured and semi-structured data for analysis.
Mobility
7 million emails opened on mobile devices. 2,000 Uber rides, 10,987 purchases from Amazon, 167 million Facebook Messenger actions—all on mobile devices world-wide. Oh wait, that was 30 seconds ago. Want to blow your mind? Take a gander at these real time mobile usage data. If you aren't already convinced that mobile drives the world, you will be after looking this.

You can find the real time dashboard here.
Oracle's Bet on Cloud
Oracle continues to go all in on cloud tech, betting on what is sure to be a mass migration to the cloud at the enterprise level in the near future. With about 95% of corporate data residing in private data centers managed privately by companies, there's a big upside to that bet. Oracle, like many others, is competing against Microsoft Azure and Amazon Web Services, in the cloud infrastructure market, but claims to be furthest along in platforms and infrastructure, meaning a focus on applications, storage, and computing.
IoT and Privacy
Biggest threat to consumer privacy as a result of IoT—consumers themselves. It's a harsh reality, but as consumers continue to adopt the IoT and connected devices into their lives, the thing that poses the greatest risk to them, and their privacy, is ignorance. Think for a minute and consider the rapid adoption of things like wearables, lights, alarm systems, thermometers, appliances, kids' toys, smart TVs, and cars. Are you using some or all of these things? Do you know what kind of data is being collected, how it might be being used, and what protections are in place against potential breaches? Have you read the privacy policy provided at the time of purchase of any of these devices or apps you are using? Do you know if they include an mandatory arbitration clause, essentially precluding a right to sue? All things worth considering and exploring further if you're adopting the IoT—and definitely food for thought for app developers and product manufacturers leveraging the IoT.
Is Blockchain a Solution?
Can blockchain technology provide protection? The short answer is yes. Decentralizing communications between apps and devices—which means taking the internet out of the equation—not only makes sense, but it can provide greater data security. In a nutshell, blockchain technology allows bits and pieces of a network to "talk" to one another and uses cryptography to allow participants to manipulate the ledger without going through a central authority. Leading brands, including IBM and Samsung, are embracing blockchain, and there's no doubt that interest in blockchain, and a distributed network of devices—a decentralized Internet of Things IoT—will continue to rise. It's not without challenges, but we'll definitely continue to see moves in that direction.
A Security Warning For Our Frequent Traveler Friends
Malware Discovered at U.S. Hotels. Are you a Marriot, Starwood, Hyatt, or IHG customer? Reuters reports that malware designed to collect credit card information was discovered on 20 U.S. hotels operated by HEI, potentially affecting hotel guests using services at the affected properties' restaurants, bars, lobby shops, and spas.
Some of the properties affected were Starwood's Westin hotels in Minneapolis, Pasadena, CA, Philly, Snowmass, CO, Washington, DC, and Fort Lauderdale. Starwood properties in Arlington, VA, Manchester Village, VT, San Francisco, Miami, and Nashville.
Marriott properties affected include those in Boca Raton, Dallas-Fort Worth, Chicago, San Diego, and Minneapolis. A check of the credit card statements might be in order.
Photo Credit: Universidad Politécnica de Madrid via Compfight cc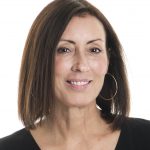 Shelly Kramer is a Principal Analyst and Founding Partner at Futurum Research. A serial entrepreneur with a technology centric focus, she has worked alongside some of the world's largest brands to embrace disruption and spur innovation, understand and address the realities of the connected customer, and help navigate the process of digital transformation. She brings 20 years' experience as a brand strategist to her work at Futurum, and has deep experience helping global companies with marketing challenges, GTM strategies, messaging development, and driving strategy and digital transformation for B2B brands across multiple verticals. Shelly's coverage areas include Collaboration/CX/SaaS, platforms, ESG, and Cybersecurity, as well as topics and trends related to the Future of Work, the transformation of the workplace and how people and technology are driving that transformation. A transplanted New Yorker, she has learned to love life in the Midwest, and has firsthand experience that some of the most innovative minds and most successful companies in the world also happen to live in "flyover country."