State Of Women In Tech And Startups Report
Listen to this article now
My guest today on the Futurum Tech Webcast – Interview Series, as part of our Women in Tech series is Allyson Kapin. Allyson is the founder of Women Who Tech, the largest network of women-led startups, investors, and allies working to increase diversity and funding in tech. Women Who Tech is a nonprofit organization working to build a culture and inclusive economy focused on accelerating women tech entrepreneurs and closing the funding gap.
In addition to founding Women Who Tech while concurrently running her own agency designed to power fundraising and grassroots movements, Rad Campaign, Allyson launched one of the largest global programs, the Women Startup Challenge, in partnership with Craig Newmark the founder of craigslist. As you might notice, Allyson rarely sits still, which is one of the many reasons she inspires me and countless other women in tech.
About the Study: The State of Women in Tech and Startups 2020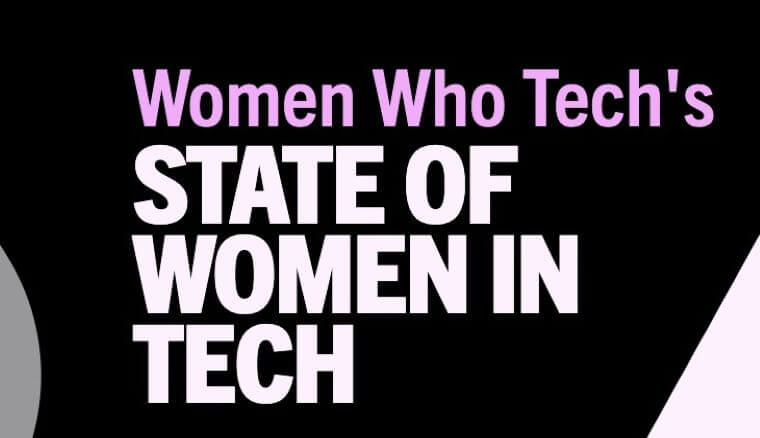 Women Who Tech conducted The State of Women in Tech and Startups 2020 research study to identify what barriers and challenges people face in the tech sector, and also to help track whether the systemic sexism and racism that respondents experience have shifted since the organization's 2017 survey. Did the #MeToo movement play a role? What happened to gender parity, or investors' perceptions around gender parity in tech and whether investors believe gender plays a role in access to funding? Has anything changed since 2017?
My conversation with Allyson revolved around the following:
The Women Startup Challenge Grants Program and what the goals around that program and the Startup Challenge are all about.
What the goals were in revisiting the State of Women in Tech and how taking a deeper look at startup founders, employees, and investors on their experiences in tech and startups can help identify trends and shifts. In the treatment of underrepresented tech founders and employees over the course of the last three years.
The findings of the State of Women in Tech and Startups Report (and yes, there were some surprises). For starters, note that trust is a huge issue in the workplace, and this study revealed that fewer women report workplace harassment than they did three years ago as a result.
What women of color founders experience in the tech and startup world and how that is often different from what white female founders experience.
What impact the #MeToo Movement had on securing funding for female founders.
Allyson and I explored the findings that came out of the survey that surprised her the most, as well as what she believes is ahead for women in tech and startups, as well as some advice for female founders. You can get The State of  Women in Tech and Startups 2020 Report here.
Watch my interview with Allyson here:
Stream the podcast on your favorite streaming platform:
The Path Forward – Thoughts from a Female Founder/Analyst in the Tech Space
My conversation with Allyson didn't uncover anything I wasn't already aware of as a woman in the technology space for decades, but I believe her work in this space is incredibly important. Whether you're a woman in tech, a female founder, a man operating in the tech space, an industry analyst, a lead on a corporate analyst relations team, and/or an organization in the technology space, the information uncovered in Women Who Tech's The State of Women in Tech and Startups Report should be required reading. The only way to make change happen is to know the facts, and to work together to effect change. Beyond mitigating harassment, changing the equation as it relates to a lack of funding for female founders, and from an industry analyst standpoint, paying as much attention to female founders and their startups (or at least a modicum of attention for starters) in the technology space as we do to male-founded, male-led startups is the path forward. And those are not unachievable goals.
Disclaimer: The Futurum Tech Podcast is for information and entertainment purposes only. Over the course of this podcast, we may talk about companies that are publicly traded and we may even reference that fact and their equity share price, but please do not take anything that we say as a recommendation about what you should do with your investment dollars. We are not investment advisors and we do not ask that you treat us as such.
Read more analysis from Futurum Research:
Oracle CX And Zoom Announce New Integrations At Oracle Live 
NVIDIA And VMware Partner To Streamline Enterprise AI Adoption
AT&T And Microsoft Launch IoT Guardian Device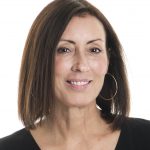 Shelly Kramer is a Principal Analyst and Founding Partner at Futurum Research. A serial entrepreneur with a technology centric focus, she has worked alongside some of the world's largest brands to embrace disruption and spur innovation, understand and address the realities of the connected customer, and help navigate the process of digital transformation. She brings 20 years' experience as a brand strategist to her work at Futurum, and has deep experience helping global companies with marketing challenges, GTM strategies, messaging development, and driving strategy and digital transformation for B2B brands across multiple verticals. Shelly's coverage areas include Collaboration/CX/SaaS, platforms, ESG, and Cybersecurity, as well as topics and trends related to the Future of Work, the transformation of the workplace and how people and technology are driving that transformation. A transplanted New Yorker, she has learned to love life in the Midwest, and has firsthand experience that some of the most innovative minds and most successful companies in the world also happen to live in "flyover country."