State of the Cloud 2016 [Report]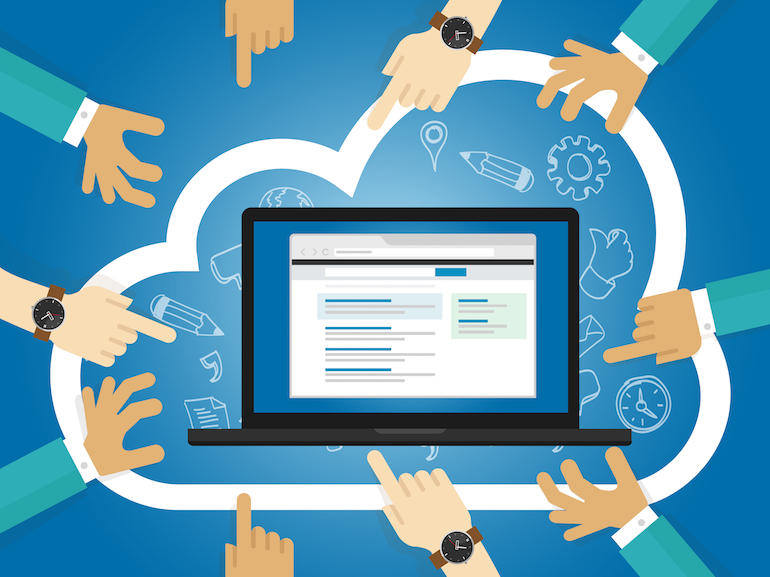 Listen to this article now
Every year, cloud automation vendor RightScale produces a State of the Cloud Report to detail how organizations are using cloud computing services. 1,060 individuals responded to invitations to complete the survey, 433 of them belonging to enterprises of larger than 1,000 employees, the other representing SMB interests. Participation has grown slightly every year, and while not nearly as comprehensive as surveys covering a wider swath of participants, only 17 percent of respondents are employing RightScale solutions. This lends to the independent authority of the report and frames a decent snapshot of cloud usage across industries in 2016. Without further ado, let's jump right into the analysis.
As businesses try to maintain flexibility across disruptive landscapes, adoption of private cloud solutions grew significantly, up 77 percent from 63 percent in 2015. Private cloud adoption in turn drove hybrid cloud adoption from 58 percent last year to 71 percent this year. A couple more statistics on hybrid cloud:
82 percent of enterprises have a hybrid cloud strategy, flat from 2015.
95 percent of organizations surveyed are running applications or experimenting with infrastructure-as-a-service (IaaS).
The survey showed that businesses are leveraging six different clouds on average, running day-to-day applications on approximately three clouds, split pretty evenly between public (1.5 clouds) and private (1.7 clouds). Respondents cited additional experimentation across 1.5 public clouds and 1.3 private clouds, on average. This reflects further data showing that more enterprise workloads are being picked up by the cloud, especially private cloud. The data showed:
17 percent of enterprises now have more than 1,000 VMs in public cloud, up from 13 percent in 2015.
Private cloud showed even stronger growth with 31 percent of enterprises running more than 1,000 VMs, up from 22 percent in 2015.
In line with last year's findings, Amazon Web Services (AWS) still leads in public cloud adoption, with 57 percent of respondents claiming AWS as their primary platform. Nevertheless, Azure (IaaS and PaaS) saw slight growth and now (combined) represent 20 percent of respondent usage:
Overall, AWS is used by 57 percent of respondents, indicating no change from last year.
Enterprise adoption of AWS grew from 50 percent to 56 percent while adoption by smaller businesses fell slightly from 61 percent to 58 percent.
Azure IaaS grows strongly from 12 percent to 17 percent adoption, while Azure PaaS grows from nine percent to 13 percent.
Among private cloud adopters included in the survey were VMware vSphere, Vmware vCloud Suite, OpenStack, and for the first time, Bare-Metal Cloud. With such high rates of private cloud adoption among enterprises, it's not surprising that all saw growth in adoption from last year.
VMware vSphere continues to lead with strong year-over-year growth. 44 percent of all respondents report they use it as a private cloud.
OpenStack and VMware vCloud Suite both show strong growth and remain tied at 19 percent adoption overall. VMware vCloud Suite holds the number two slot among enterprises while OpenStack is number two among businesses with fewer than 1,000 employees.
Bare-metal cloud was included in the survey for the first time and is used by 15 percent of respondents.
With increased rates of private cloud adoption, it also makes sense that interest in DevOps and the DevOps toolchain has also grown, especially in the enterprise. Multiple tools and applications enjoyed growth, specifically Puppet, Chef, Ansible, and Docker:
Overall DevOps adoption rises from 66 to 74 percent, with enterprises reaching 81 percent.
Overall Docker adoption more than doubles to 27 percent vs. 13 percent in 2015; and another 35 percent have plans to use Docker.
An even higher percentage of enterprises use Docker (29 percent) and plan to use it (38 percent).
Use of Puppet and Chef also grow with each now used by 32 percent of respondents. Ansible makes strong gains, used by 20 percent of respondents vs. 10 percent in 2015.
With such widespread adoption, it follows that enterprise business units have increasingly acknowledged the role of central IT to:
Set policies (up from 31 percent to 44 percent from 2015).
Select public clouds (up from 34 percent to 42 percent).
Select private cloud technologies (up from 35 percent to 44 percent).
38 percent of respondents have also established governance procedures in 2016, specifically cloud approval policies, up 30 percent from last year.
Cloud cost management is challenging, but efforts to optimize cloud costs (such as shutting down unused workloads or selecting lower-cost clouds/regions) are not being capitalized upon. It's no surprise that security remains a top challenge, barely supplanted this year by a lack of human resources and expertise..
Lack of resources/expertise is now the number one cloud challenge (cited by 32 percent)
Security remains a top concern (cited by 29 percent).
26 percent of respondents identify cloud cost management as a significant challenge, a steady increase each year from 18 percent in 2013.
As cloud enterprise services become increasingly popular and are utilized to form the infrastructure beneath which more and more applications run, we can expect to see adoption rates of private, public, and hybrid continue to rise.
Everybody wants a piece of the cloud. Microsoft and Amazon dominate the landscape, but Oracle's acquisition of NetSuite, Verizon's play for Yahoo, Salesforce's Demandware deal coupled with the company's move into the productivity and collaboration space with its acquisition of Quip are only the beginnings.
Photo Credit: mohanrajdurairaj via Compfight cc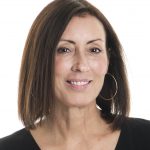 Shelly Kramer is a Principal Analyst and Founding Partner at Futurum Research. A serial entrepreneur with a technology centric focus, she has worked alongside some of the world's largest brands to embrace disruption and spur innovation, understand and address the realities of the connected customer, and help navigate the process of digital transformation. She brings 20 years' experience as a brand strategist to her work at Futurum, and has deep experience helping global companies with marketing challenges, GTM strategies, messaging development, and driving strategy and digital transformation for B2B brands across multiple verticals. Shelly's coverage areas include Collaboration/CX/SaaS, platforms, ESG, and Cybersecurity, as well as topics and trends related to the Future of Work, the transformation of the workplace and how people and technology are driving that transformation. A transplanted New Yorker, she has learned to love life in the Midwest, and has firsthand experience that some of the most innovative minds and most successful companies in the world also happen to live in "flyover country."