The Importance of Keeping IT Infrastructure in a Healthy State – Six Five Insiders with Dell Technologies' Jen Felch
The Importance of Keeping IT Infrastructure in a Healthy State – Six Five Insiders with Dell Technologies' Jen Felch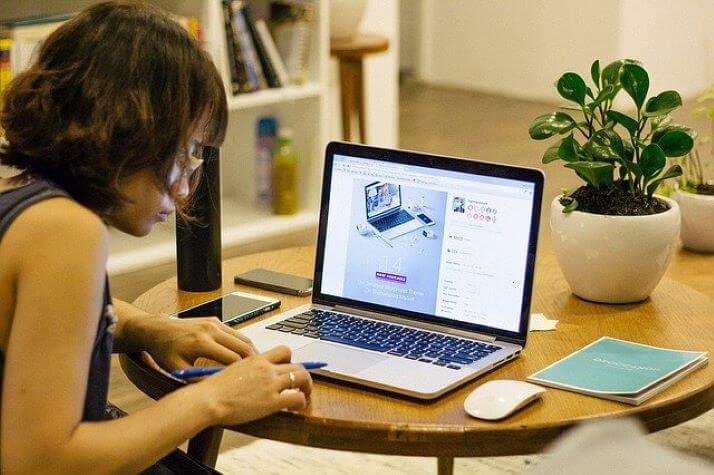 On this special episode of The Six Five – Insider Edition hosts Daniel Newman and Patrick Moorhead welcomed Jen Felch, Chief Digital Officer and CIO for Dell Technologies to talk about how the company is dealing with COVID-19 internally with employees and externally with customers.
Leverage What You Have
Dell has over 150,000 employees globally and preparation to be able to work from home has been key for their workforce. 90 percent of Dell employees have laptops that they can work from at home or in the office on a regular basis, but there was still a need to get the other 10 percent — about 15,000 people — into a remote work environment with the right equipment. The IT team leveraged the device stockpile that they already had and collected extra laptops from other employees around the globe and were able to move the 15,000 employees remote in about 10 days.
Expand on Existing Infrastructure
Prior to the pandemic, Dell had already started to make changes to the internal infrastructure to make the user experience better for remote employees. They redesigned the network, found a better VPN, rolled out SDwan, and started using things like Zoom and Teams for collaboration. The pandemic or major disaster was not in Dell's plan at all, but thanks to digital transformation efforts they were able to quickly adapt and expand.
Around 60 percent of Dell employees already had some sort of flexible work from home schedule, so Dell was a little bit ahead of the curve when the pandemic started. With a VPN already in place, the IT and security teams just expanded the existing infrastructure to handle the extra remote employees. Data security is key for Dell so to be able to just expand what was already in place ensuring all mobile devices were encrypted definitely helped with business continuity.
The Importance of Keeping IT Infrastructure in a Healthy State
Any IT leader knows the struggle of explaining why infrastructure needs to be funded even if there isn't an immediate return. But this pandemic has given IT leaders the opportunity to demonstrate that building flexibility into the system and keeping IT infrastructure healthy and up to date can make a difference. It's critical to make investments in IT to prepare for something like this in the future.
Enabling Collaboration
As people moved to work from home full time, one of the main challenges that Dell and a lot of other companies likely faced was how to ensure that employees can still collaborate effectively. Dell had only rolled out Teams to a few parts of the staff, but took this opportunity to roll it out to everyone. Dell is also relying on leaders, at every level, to maintain and encourage engagement among employees. There needs to be tools in place for employees to work at their own pace and be productive in their new environment, while still being connected to the team so no one feels adrift.
Three Important Lessons
Dell is two weeks into this new work from home environment and Jen shared that there are lessons emerging that she is learning from this experience. If you only take away one thing from this podcast, let it be these lessons:
Stay connected to your team every day. Whether it's a phone call or a quick chat meeting, maintaining that connection is crucial for productivity and the team's ability to solve problems.
Anticipate what's next. Think about where your weak spots are and shore those up now so you're ready for anything. We are living in a dynamic environment where things are changing daily so we need to be prepared.
Stay flexible and optimistic. Things will eventually change. We are going to come out of this at some point, and it's important to let your team know that everything will be okay. We are all learning to work in this new environment so flexibility and optimism will go a long way.
Want to learn more about what Dell is doing in the face of COVID-19? Listen to the full podcast here and while you're at it be sure to subscribe to The Six Five Podcast so that you never miss an episode.
Transcript:
Patrick Moorhead: Welcome to the Six Five Podcast Insider Edition, I'm Patrick Moorhead with Moor Insights and Strategy and I'm joined by my ever present co-host Daniel Newman, with Futurum Research. On the Six Five Insider Edition we interview executives and most relevant and influential companies across the globe. Daniel, how the heck are you?
Daniel Newman: Good morning Patrick. Ever present is the word you're going to use today. I feel like I've been ever present at my desk for the last couple of weeks. As you know, we are in the middle of a very interesting time, unprecedented times in fact, a global pandemic that has completely changed the course of our years as you and I went from being at somewhere between 25 and 30 events, live during this three month period to legitimately spending more time in our offices in about three weeks than we've spent in the last three years. But Patrick, I am doing good. I'm very excited about this particular Insiders Interview. it's going to be a great conversation.
Patrick Moorhead: Excellent. I mean it's been different. And, you know, I've never been this home this long for the last nine years. But it's great. And that is the topic of today's show. We are going to talk about how Dell Technologies is dealing with COVID-19 internally at the company. And even as importantly, or more importantly, with its customers. So I'm very very happy to introduce Jen Felch who's Dell Technologies Chief Digital Officer and CIO, Jen, how are you doing?
Jen Felch: I'm doing just great, Thanks for having me.
Patrick Moorhead: Good. Do you work from home a lot yourself?
Jen Felch: No, I mean I work from home a lot right now, but I did not, I was not working from home much over the last couple of years so
Patrick Moorhead: So for those who may not be familiar with what a CTO and CIO does, can you tell our listeners? What do you do for Dell Technologies?
Jen Felch: Wow, that's great. So a lot of times people will resonate with the role of the Chief Information Officer and that means that I have the responsibility for all of our global infrastructure and applications, as well as our team member experience which is supporting Dell's global workforce. We have approximately 150,000 people around the globe and the applications that run our business. So, that is, that's the primary role of the Chief Information Officer and the digital aspect of that is like most companies, you know we are continuing to push forward in our own digital journey, whether that's transforming, they are customer facing processes or internal processes.
Patrick Moorhead: Yeah. Forward thinking companies are really adopting that CIO+ CDO. You know the snark in me always wants to say, well, how much is analog of this, but I only say that for podcasts.
Jen Felch: Yeah, I actually tried to say the same thing and I asked people like do you have a digital process or do you have like a physical process. And, you know, manufacturing is a physical process and the rest of us for the most part, like we do our jobs on our computers. Otherwise, to your point, we have digital with digital roles.
Daniel Newman: That's changed a lot over the past few years in just about every industry. So I mentioned it heading into the show Jen, we are in a time that's completely unprecedented. You know one of the things we talked about having kids when we met prior to this and you know the typically in our wisely path things whether it's been the crash in 2008, or even like wars we've been through, like we have all had some experiences in our life and I said it's interesting because, as parents, we're able to give context to our kids when they're like what is what's going to happen next. And in this particular case, this is something that really nobody that's alive today has been through anything like this. And to really talk about it and so you as the Chief Information Officer /Digital Officer you mentioned earlier 150,000 Dell Technologies employees. A lot of them probably wondering what's going on, what's going to happen, what does the future look like? But first and foremost, you mentioned continuity. The company has to keep going, things need to move forward. How are you handling this with the stay at home orders and people not working? How did you get the workforce sort of mobilized?
Jen Felch: First of all, the most important thing about getting the workforce mobilized is having a great IT team. I mean, it's times like this that I look around me and I think, man I'm really, really proud of the team that we have internally and what we've been able to do so, but I'll tell you about this journey. So once things started happening in China, our team, and I'll include our security team as part of our team when I talked about it. We immediately started setting up for our employees in China to be able to work from home, looking at our VPN capacity expanding that capacity dealing with the Great Wall, so that people could still be productive and with some, you know, keen insight. Then those teams quickly said once we've got China set up we need to go around the globe. And while we have some nice capabilities with our VPN to be able so people can connect to the one closest to them but they can also, you know go to any other site around the globe. They were out in front, preparing the capacity for this to be a global, a global issue and I can't thank them enough because I think they were out maybe before. I don't know if they were out ahead of other companies but they were out early enough that our VPN access has not been an issue on this whole journey.
Patrick Moorhead: That's impressive. That's impressive and to the number so you said you had 150,000. Plus, workers out there, and a certain percentage of them had flex schedules, which I think might also mean that they have notebooks and external but not everybody did talk in terms of numbers.
Jen Felch: Yeah, so about 60, I'll give you a couple of numbers and then explain sort of our where our kind of choke points were so 60% of our employees were set up in what we call connected workplace so that's an initiative that started, maybe feels like it's been around for a long time but maybe about 10 years ago to provide people with the flexibility, one day a week, are, or maybe full time to work from home, and they would get set up with, you know, not only your notebook but monitors, chairs, like, to really have a productive environment to be effective from home, and that has been underway for a long time but that's only 60% of the population. The other thing that happened is we established the notebook as our standard device for most employees so going into this 90% of the people had a notebook. So that actually gave us an advantage over some of the companies that we hear about that really, you know, didn't have that, that profile of a user environment so with a notebook as our standard. That's still left us though with a still a large number of people that did not have a notebook. And we're, the biggest area where in our call centers where we have people agents that are on desktops. And so, this is where I find our team just did a phenomenal job. So we have a pool, you know people replace and we replace our devices on a regular basis, right? And sometimes people decide to leave early, or we have interns etc. so that would be nice. We have a pool of equipment that our team went and said let's reclaim that equipment, and provision those for our agents so that we might, so that we could basically leverage the inventory that we had on hand in every location to get people set up. And what was impressive is, it might have taken me honestly a year to collect laptops from people who hadn't turned them in before. But given the global situation, I mean, people were showing up literally in days. The same day of saying, hey, you know what? I've got an extra laptop in my desk and then they were turning them in so we set up 15,000 agents over 10 days to work from home.
Patrick Moorhead: Oh my gosh, that's staggering. That's staggering. First of all, it's just to your credit for being you know, ready for this in a way and you didn't necessarily do a flexible work environment because you knew there was a pandemic coming, but it certainly helped. I do believe and I made this statement yesterday that I believe every Fortune 500 company as part of their continuity business plans will have to have a pandemic plan. And it's one thing to get notebooks to people who need them. But then, there's conductivity in VPN. How did you do VPN? How did you do security?
Jen Felch: Yeah, so the VPN, the VPN was not a very pleasant customer experience a couple of years ago. And so I think a guy from VMware who was our CIO at the time, he was really pushed into a crappy experience. We've got to get this fixed. And so, with that, we replaced our view. First of all, let me tell you a couple of things that have come to light. One was replacing the VPN so that it was not only easier for people to access but had this failover capabilities so we weren't always, you know, we could pool our capacity around the globe. So that was really smart. And then our infrastructure team and security team. I mean, even this past weekend and this coming weekend they are proactively going out and adding more capacity whether that is network capacity or compute. And then for the VPN those are just really licensing so they're trying to get out in front of it. But the other thing that started it was probably two years ago was actually looking at our network, the network design itself, and I love the term you know really looking at our internet reflection points or reflectors so that we could route our traffic appropriately. We do that because we were planning for a pandemic actually. You know, if pandemic planning wasn't part of our RSP plan, wasn't a scenario we ran through this year, you're right, like we're reacting to it but they started with designing the network, then rolling out SD win that gave us capability to roll out some of the capabilities we're using, you know like, VPN, like that. Assume and teams and some of the SAS applications. And we rolled out Workspace One. But that all happened long before we started thinking about it pandemic and just really proud of the team for being forward thinking,
Daniel Newman: Super impressive Jen, and that's a big scale up and it's a great learning lesson for everyone out there and I'm also glad that you pointed out that there wasn't any specific planning for this because I think a lot of companies may be looking at careers and go – Did we miss something? Should we have? And I think now next time around the companies will be ready out of this, but companies, large and small, nobody was quite ready for this but dough has a tremendous supply chain partner ecosystem customer ecosystem, like to talk a little bit about that because you work with tons of companies around the globe. And I'm sure there's a lot of communications up and down the supply chain about what's going on top a little bit about what you're hearing how are companies triage this in the current environment hot. What is it doing to basically across the board beyond Dell doing to deploy short and long term strategies?
Jen Felch: Yeah, we support a lot of Fortune 500 companies and a lot of small companies as well in our supply chain. Everyone's supply chain, I should say everyone's supply chain is on high alert and we're looking at, you know, I guess you're right as I'm thinking about the question we have our internal approach which is how do we leverage our supply chain to help our customers so they have the right equipment and capabilities to then support their own business. And, you know, we prioritize things for the customer first. It's why I was looking for used equipment because I knew customers are going to get kind of first, they usually get first priority in our business which is the right thing to do. And then for a lot of companies I mean they're looking at what we are doing. We're sharing best practices and here's some of the things that if you weren't lucky, in terms of kind of planning your infrastructure to have some of this flexibility. Most of what we're talking about is, it's not too late, because as we've said, we've not experienced this before as a society, and when we think about, you know with the situation that we're in now. I don't think it's going to be short lived. I don't think it's going away next week so it's not too late to start, enabling even, you know, enabling more capabilities for the people who are already working at home. And for the supply chain that our customers are supporting most, most IT organizations are just trying to figure out how to keep things stable how to, how to continue to support people working from home, and then the complete lockdown.
Daniel Newman: This is something that every company in every industry, I mean does a tech company does a tremendous IT organization Dell is an IT business and. And so I think it's really probably relieving for everyone out there that's listening. It doesn't really matter what company what industry what business if you're in tech if you're out of tech. Yeah, there are things that it can't even possibly envision and be proactive around but this is where there's some learnings here right some opportunities to learn is how to be more how to put what comes from this so that you can react faster, and then plan better I mean there are there are always learnings that come from, right, don't you think.
Jen Felch: Yeah, actually I think there's always learnings and I think one of the things that is really, really coming to light now is oftentimes as IT leaders you know were explaining why we should be proactive and why we need funding to do something that maybe doesn't have an immediate return. And this is a good opportunity for us as IT leaders to explain why building in some of that flexibility and keeping our systems and infrastructure in a healthy state. That's what enables you to respond. Right. it is. It's the foundation of most companies as they're realizing, and oftentimes, I mean that's what I would say right now is right now is the time to explain why the things you did in the past were really smart and where you need to make investments to keep your environment healthy, because everyone is aware of how critical the IT infrastructure is to support their business right now.
Patrick Moorhead: Jen that's great advice for folks you know one thing we haven't necessarily hit on. We hit on the VPN point but I'm fascinated about security, I mean one day you wake up and you have over 100,000 people with your data, your devices, outside of the firewall and I know VPN is part of that but VPN isn't everything, because it doesn't necessarily address security at rep, sorry data, data security at rest.
Jen Felch: Yeah, so one. When we take our laptops, you know they're all, they're all encrypted so that's one thing that's really important. We're not saying hey everyone start using your own devices and accessing information, and then our security team has been really good about, you know, just providing, it's a different set of protocols that you're going to have when you now have everyone working from home, and so that team has really been front and center. We're also. We're also using VDI. So, you know we've talked about you have your notebook. And at time there, you know, kind of three different ways for people to access their applications, they can go through workspace one and access their SaaS application so that we can see what's happening, they can use the VPN, or we have VDI for different applications in different groups but you're right the security aspects of people working from home, are real, they're different. I mean, even simple things like printing someone's going to print something at home. And now you have to make sure that it's not, you know, what kind of information got printed and how do you keep that in control. And that means you're dependent on behavior, you're dependent on people's behavior and following the guidelines of the company. And of course you know we've do everything we can, system wise and trying to, to keep the data centralized as much as possible.
Daniel Newman: Yeah, that's a great point and this is where companies really learn their wares about how well they're handling data and data transmission and data, you know when an employee comes on site what gets transferred from the device to the company's data centers and cloud. So that, Randy leaves. Again, there's some sort of record of what's common gone and it's interesting because I don't think a lot of people have scrutinized this as much as they're probably doing right now in this instance I want to I want to change this direction, a little bit though, when I talk about these people you have the employees the workers that are out there. Pat and I are our remote workers, we've been remote workers, our companies our remote companies to us, the idea of going into the same office every day is actually quite bizarre, but for a company with 150,000 employees about half of which were remotely enabled, a lot of those that were still would you say flex probably had a shift of going into offices and not work. So how do you sort of recommend for what do you sort of learning recommending to keep those these remote workers, especially those that haven't been doing this regularly productive day in and day out during this kind of uncertain period.
Jen Felch: Well that's a great question, and I think that you know there's one aspect is that of the tools have been enabling people to have tools that facilitate collaboration. I think all the investments that we've made in self service and dashboards so that people can be effective independently are good or really good, but the biggest thing I think is actually. You really have to be a leader you really have to have people engage with each other as humans and remind ourselves that you know we have objectives to be productive I mean I have a belief that like busy people are happy people right if you believe if you're actually doing something that you are, that is productive and moving things forward. I think that can help with our overall demeanor as you go as you go through the situation but that relies on our leaders, engaging with the people on their team, talking about what's important and having that regular touch point so that you don't, you know, that you don't drift, it's easier to just let too much time go by without touching base with your team, and then wonder why you're not still productive
Daniel Newman: There's a ton of like, I don't even know how to explain it but just the mental dissonance of this of Yeah, again, just not the uncertainty like not getting that instant feedback, not getting that social interaction. Not having that kind of routine, that's regular I know this week like probably yesterday, today were the first two days I'm kind of starting to feel normal and I'm about 10 days into shelter in place. Yeah, and every day I wake up and it's like I feel like I'm in an alternative universe and, you know, the kind of the reason I say that is for people who are really used to a certain work routine, I think it's really important that folks like yourself in leadership roles are, you know, communicating to the workers making them feel comfortable, helping their psyche I mean it. We all know how important leadership is to productivity and you know sometimes we want to sit there and try to move mountains with a sledge hammer but sometimes it takes the honey. It takes the praise, it takes positive feedback that constant interaction. And when people are uncertain I think everything needs to be done more. Right?
Jen Felch: Yeah, I totally agree. I think things need to be. You've got to amp up your engagement and remind people like why they were selected to be on these teams I mean I am an optimist, and so you know I'm like this our time like we can actually come out of this in a much better place than we ever thought and I'll give you some, like just a simple example. We had not rolled out teams, and we had teams that it set up but we hadn't like done abroad like here's how to use teams. Now is the time and everybody we have said, Hey, we have teams for collaboration, and there's a poll that we never could have gotten in this amount of time. So, I think you're right, we have to engage, I think we can look at being optimistic about what we, what we can do, and then we just have to recognize that we're all humans, trying to do, trying to do great work, and not forget that, because I think that's super important.
Patrick Moorhead: I think that's great wisdom and great leadership. And it's probably the, even though my team is a lot smaller than it was when I worked in a Fortune 500 company but it is something that I missed a little bit, which is to have a very large team of thousands of people, but all doing our part. So Jen had there any surprises you hit a few any surprises that have come up during the past couple weeks, I feel like on most part Dell Technologies was a lot more prepared for this then a lot of the other companies that I've talked to, but I'm sure there were some things that were oh wow I didn't plan for that or I didn't see that coming.
Jen Felch: And yeah actually there's a few things like one I guess I hadn't realized the impact of people's personal connection at home, you know basically how strong is their WiFi or in some cases. In some cases, people don't even have WiFi connections and you might be thinking, oh yeah in certain parts of the world, it might not be as prevalent to have broadband, but I'm also talking about people in young people in the US who think that you just have a phone, and like that's good enough, so they don't have, you know, they don't have cable and they definitely don't have aren't paying for that extra fee into their home so that was a bit of a surprise to me. The other thing that we're working through is, you know, keeping up with patching, I mean I that's, you know, probably not the hottest topic for your podcast, but it is something that we're trying to stay current on, and when we've designed our systems to come for the laptops to come back onto the corporate network on a regular basis, then that's when we do it and now we're just we just have to rethink those devices. We have to rethink those strategies, funny, while we're talking while we're talking, we we've had workspace one for a while but it just popped up on my screen so every day, every day, we have a opportunity to send a message to every employee and it just happened to me and it's kind of nice. It comes up and it tells you like. Here's how to access your productivity tools etc And now that we're two weeks into this we're saying, I think we need to change our message. Now, it is a great way to reach people, you know, outside of email with a message about what's going on and maybe some of the inspirational stories around the company. Anyway, it's nice.
Daniel Newman: So many great stories. I remember we did a little research for Dell security and some of the patching was a topic that came up a lot. When we were actually working with your team and doing all the readouts on the data that we collected, so it's surprising the little odd nuances of being secure that people don't think about.
Patrick Moorhead: I mean, right, I think patching is almost everything in today's world, where everything is changing every day. And if you don't patch, your exploits are there and they're gonna come in and get you to sign application software doesn't work without the latest driver.
Daniel Newman: I'm glad you pointed that out that shouldn't excite people but it doesn't mean we shouldn't talk about it. And by the way, I had a friend Patrick that was Patrick growing up that we call patch so we could also just talk about you.
So let's bring this home, have one last question for each and thanks for all your time. Really appreciate Dell Technologies being a part of the Six Five Podcast and having you on our interview series, but let's just talk about some tips for companies like let's boil this down. This is the lightning round question. Give us the top say three tips. And if you want to do less that's okay. But top three tips for enterprises and companies that want to go remote.
Jen Felch: I would say the number one thing is to stay connected with your team, and you know I have a daily call with my leadership team, and we talk about what's going on in our environment and what's going on in the world. And the reason I say stay connected is, people will impress you with how they can collaborate and solve problems, if you give them the right context, and without being together physically, you have to make, you have to create those opportunities to give context and stay connected. And I'd also say, you know, start to anticipate what could happen next, and where, where your weak spots that you need to shore up now so that you're ready. I think we're clearly in a dynamic environment, and if you don't want to wait and see you want it, if you, most of us know where our weak spots are we've got to go and ensure those. And then my third thing would be, be flexible and optimistic things are going to change, and I think they'll, there'll be some silver linings coming out of this in terms of how we collaborate and how we learn to work in a different way. But optimistic.
Patrick Moorhead: That's great. So Jen, I just want to thank you so much for coming on the six five insider edition. What I really loved about this conversation is you know Daniel and I, you know, sure we had real jobs before we became analysts but as it relates to being real operator sure we run it for our small companies but you're, you're the real deal. You're not a marketeer. You're not a product manager. But, you know, you're really making it happen. And I think you gave some great wartime stories here about what you're going through. I also observed that, that, that you're ahead of other companies that that we've talked to I mean some literally had 2% of their workforce that were flexible and they're having a really hard time, I guess the good news bad news is, they're having to buy a lot of PCs. All of a sudden, you know I'm hearing of these mass acquisitions of 20,000 PCs but it's been good. So, this closes out this special Six Five Insider edition. Stay safe, Daniel. Let's all be the leader here I love, I love what Jen, talked about here
Daniel Newman: Yeah absolutely everyone and thanks a lot for tuning in, definitely check out the show notes, there will be some links where you can learn a little bit more about what Dell is doing. And all the subscribers you know we've got a lot of these kinds of conversations we're taking advantage of this time when news is slow and our analysis of the news is going to be even slower to talk to these great people and organizations that are really making a difference right now so like Pat said stay safe, stay connected. And know that we're here and we'll love to talk to you so hit us up on social and don't forget to subscribe. For now, for the Six Five, we're out of here. See you later.
Disclaimer: The Six Five Insiders Podcast is for information and entertainment purposes only. Over the course of this podcast, we may talk about companies that are publicly traded and we may even reference that fact and their equity share price, but please do not take anything that we say as a recommendation about what you should do with your investment dollars. We are not investment advisors and we do not ask that you treat us as such.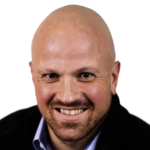 Daniel Newman is the Chief Analyst of Futurum Research and the CEO of The Futurum Group. Living his life at the intersection of people and technology, Daniel works with the world's largest technology brands exploring Digital Transformation and how it is influencing the enterprise. Read Full Bio