Oracle CloudWorld, Lenovo TechWorld, IBM Earnings, Adobe MAX, HPE Analyst Mtg, IBM's ML Card– The Six Five Webcast
Oracle CloudWorld, Lenovo TechWorld, IBM Earnings, Adobe MAX, HPE Analyst Mtg, IBM's ML Card– The Six Five Webcast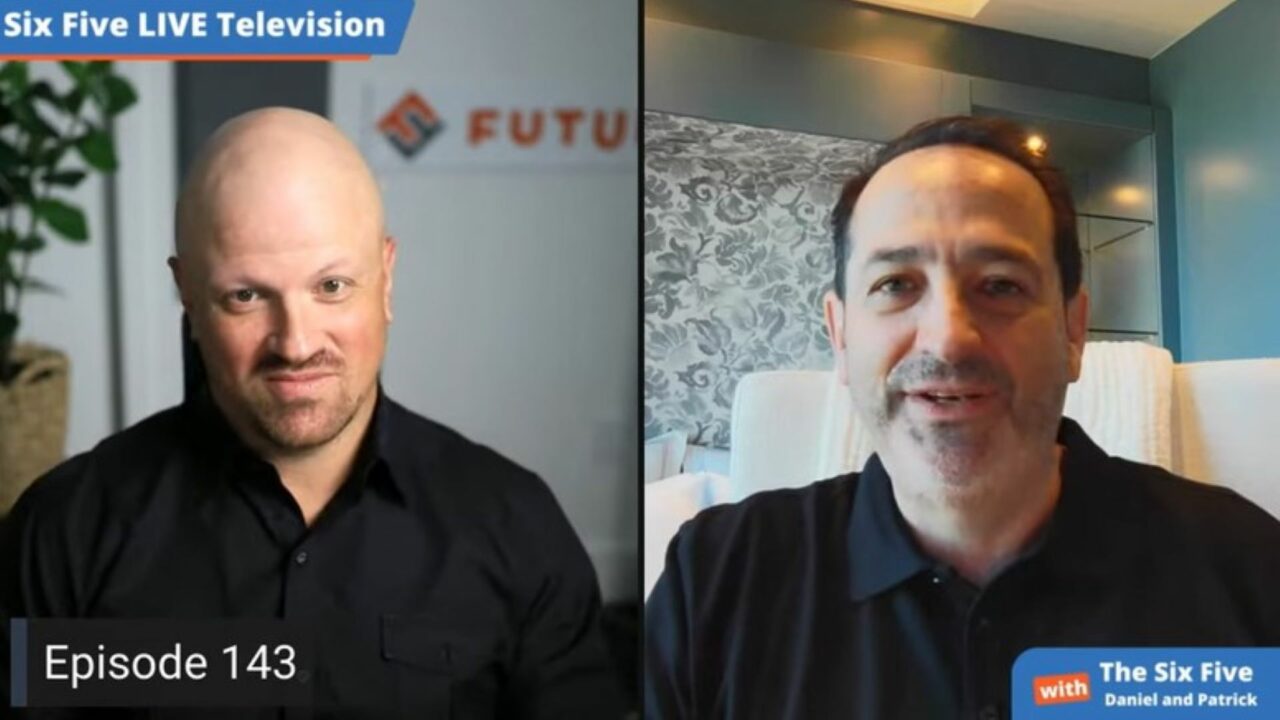 On this episode of The Six Five Webcast, leading global tech analysts Daniel Newman and Patrick Moorhead analyze the tech industry's biggest news each and every week.
On this week's show, the topics covered are:
For a deeper look into each topic, please click on the links above. Be sure to subscribe to The Six Five Webcast so you never miss an episode.
Watch the episode here:
Listen to the episode on your favorite streaming platform:
Disclaimer: The Six Five Webcast is for information and entertainment purposes only. Over the course of this webcast, we may talk about companies that are publicly traded and we may even reference that fact and their equity share price, but please do not take anything that we say as a recommendation about what you should do with your investment dollars. We are not investment advisors and we do not ask that you treat us as such.
Transcript:
Patrick Moorhead: Hi, this is Pat Moorhead with Moor Insights & Strategy. And we are here for another Six Five Podcast Episode 143. It is also race day here. And my cohost Daniel Newman from Futurum Research and I are super excited. We are sporting the merch from Lenovo. Woo.
Okay, there we go.
Daniel Newman: Hey, I said we got it on camera. And I said, "Here come the men in black," man. It's nice here though in Austin right now. It's not stinky hot right now like it was last year if you remember at this same time. It's nice morning, crisp air. It'll probably be pretty warm but won't be ridiculous. I think that's good for all the people in the grandstands because I remember last year, it was literally like you could melt, you could pop popcorn on those grandstands last year.
Of course, we won't be in the grandstands because we're fancy guys. I mean, we actually changed your name to the Patdocks. We're going to call you the Patdocks because that's the only place you spend any time. But I do want to give an often shout-out to some of the great companies that did make our F1 Week awesome, Lenovo.
We've got Bol.com hosting you for some time, Pat. And then I'll be joining Broadcom in the Williams paddock on Sunday for race day. So, many companies, you are the ones that stepped up, took care of us. We appreciate that. It's noted. It doesn't make us like your products more or less, but it certainly doesn't hurt for us to have a chance to spend some time with you all.
Patrick Moorhead: If this is your first time to the Six Five, we cover six topics for five to 10 minutes each. And it's a lot of analysis, a little bit of news to get context around that. We also do talk about earnings and publicly-traded companies. So, don't take this as investment advice. Just hang in there and do this because it's enjoyable, it's fun, it's entertaining and informational.
So, Daniel, we have a lot of fun things to talk about. We're talking Oracle CloudWorld, Lenovo TechWorld. Gosh, so many worlds out there. IBM earnings. We're going to talk China and Biden chip meltdown. Well, meltdown probably for China, maybe for China. We're going to talk about HPE's investor conference called SAM. And we're going to end up the day with a very surprising announcement from IBM and they came out with an ML Inference Card.
So, Daniel, I am going to call my own number here to kick off Oracle CloudWorld. Gosh, you and I spent- I think I spent two days, I think you spent a day but it felt like an eternity. And that's not a negative thing but there were so many things to talk about.
Oracle is such a diverse company. I mean, they have core infrastructure. They have core database. And then they have all of this at a cloud. And they have one of the most popular enterprise SAS apps called Fusion, kind of end to end connecting the frontend to the backend. But hey, I'm going to keep this. I mean, we did videos on this. We have blogs coming out on this. I would've hit my top two announcements.
So, the first one was Oracle B2B Commerce. Now, don't confuse this with their commerce tool. And I'll have to tell you, it took me about three times to actually figure out what this is. This is a framework. This is an ecosystem for external vendors who are all on Oracle Fusion ERP to have more of a fluid and dynamic relationship.
So, what does that mean? So today, if you want to connect your ERP bank, an insurance company or even a shipping company, it typically takes four to eight weeks to integrate that in. And it's Bespoke Code. But today or what was announced is they're essentially partnering with companies like JP Morgan and FedEx out the gate.
So, those are literally modules. You sign in. You cross link. You put in your password and you're tapping into JP Morgan and FedEx APIs. And you can just imagine where this goes into the future. Let's say you're a hospital and you want to buy an MRI and you don't want to pay cash, you'd like to finance it.
Well, JP Morgan and in the future, other banks, would know exactly accounts receivable. They would know accounts payable. They would know how much inventory, the value and the working capital that you have. And therefore, it would be just a push button if you wanted to get some financing as opposed to what you and I go through today when we buy our capital assets where literally we're getting three years of tax returns, personal and business. And pretty much, we have to name our next kid after the bank that lends us the money for something.
But expect more of these in the future. This is a really big deal and this is the start, just the start of what's happening. The second thing I'm going to talk about, it wasn't announced but it was a demo. You and I both agree that multi-cloud is where it's at. And it's funny, multi-cloud is here, it just takes a lot more resources than it should.
I don't talk to a single enterprise that isn't using multiple clouds. And no, I'm not counting Salesforce. I'm talking GCP, Azure, Oracle, AWS or Alibaba. And what I loved is the demo that Oracle showed which essentially had started off with your app is on AWS EC2 and you're using Aurora as your database.
So, what you do is you get a secure link between OCI and AWS. You make the connection. You copy over the application that is containerized. You run that in OCI compute. But you're hitting the same Aurora database over in AWS. And that connection can be as low as two milliseconds which I thought was pretty cool. That is the way it should work.
And even best, you can monitor both the AWS container and the OCI container on AWS's app monitor observability platform called CloudWatch. So, that's the way it should be. I mean, it's so much closer to the vision of what multi-cloud should be.
I am impressed. Man, I put that out there. I got attacked. I think 27,000 people saw that tweet. And everybody came in saying, "Oh my God, this is the greatest thing since sliced bread," to, "That is the worst architecture I have ever seen. You have to hate yourself to use it."
But anyways, check out Forbes' columns, Daniel's future and research website and our last video that we did. Someday it will get up on my YouTube site, Daniel.
Daniel Newman: I think it's already up, buddy. Check in real quick. Yeah. So, you hit on a couple of things. It was a really good event. I did want to say ephemerally, I really enjoyed hearing from Safra Catz, CEO of Oracle. She kicked off the event, not Larry. Larry did the afternoon keynote. I think he was on his plane from Hawaii in the morning coming in. It's a tough life but someone's got to do it.
But the morning sessions I thought were really great having some big customers across multiple industries. The industry's thing was in focus for Oracle, for sure. And this is something that I think is going to be more and more part of every event's narrative going forward. We've gone from kind of, "Let's talk about the products," to, "Let's talk to our customers about how they are employing and deploying this technology to meaningfully improve their business."
We joke about the backend to the frontend. We joked about it on our other pod. I'll continue to joke about it. But Oracle really does have a very comprehensive offering with OCI, with database, with applications. It really does meet the enterprise need at scale.
I liked the example Steve Miranda gave in one of the analyst sessions where he talked about companies that are in the process of going public, run on NetSuite. And as you get bigger, you run on Fusion. I mean, the laundry list of logos that they're able to flash up that are using fusion are impressive. And that's been the underpinnings of that mid-double digit growth that we've seen quarter after quarter after quarter from Oracle.
Now, the truth is that they're cloud business as a whole with all the parts of pieces. It's only about 10 billion right now. I know, I said only about 10 billion right now. But that's been really big growth. The infrastructure business is growing at great scale. And the company has a chance to do both market taking and market making because the overall demand for cloud is going to continue to grow.
But also with their pricing approach which is really all about making the commodities low price and then making the high value services their margin makers, it could be enticing to companies that are starting to move workloads to the cloud. Remember, we're only about a quarter of the way of current workloads being moved to the cloud. And that doesn't account for all the new data being created and all the new workloads that are going to be created on-prem over the next several years.
Cloud's getting bigger. Oracle's in a good position to take advantage of that. I like the end-to-end approach. I think the company's in a good position. It was a good event and I'm going to leave it there.
Patrick Moorhead: Yeah, that's great stuff. That was good. Again, check out our video that we did for Oracle.
Daniel Newman: We went deep, Mr. Patdock.
Patrick Moorhead: I never saw a paddock club I didn't like. So, I've said this many times. I only beg for one venue and that's F1 Paddock Club here. Now, we're going to have two choices next year buddy, right?
Daniel Newman: We have three the year after that I think, so.
Patrick Moorhead: We'll see. So hey, let's move to the next world and that is Lenovo TechWorld.
Daniel Newman: Yeah. So jumping in, by the way, I mean how could we not give Lenovo a little bit of attention today given the fact that we'll be hosted by Lenovo the next couple of days here at the Grand Prix? But Lenovo before the Grand Prix had a pretty big week this week. It had its Lenovo TechWorld. If you were sort of following a social media, you would see the likes of Kirk Skaugen, Ken Wong, Susan Blocher, people that we regularly work with and their executive just absolute energy coming out of this event.
The company's CEO I think surprised a lot of people making an appearance at this year's event. And it was interesting because with the company's Motorola products, with its Intelligent Devices, which by the way, you're going to be up next week I think spending some time with the Intelligent Devices folks. They'd spent a lot of effort not just leaning into what we hear about these days which has been a lot of data center because they've had great launches. We talked about their most recent launch here on the show couple weeks back. You could check that out.
But also spend a decent amount of time talking about this intelligent transformation, this intelligent digital transformation. So the CEO, and I want to say his name but is it Yang Yuanqing?
Patrick Moorhead: YY.
Daniel Newman: What's that?
Patrick Moorhead: YY.
Daniel Newman: YY. I've seen it but I've never said it out loud. But anyways, he really spent his time talking about this future of digital twins, the metaverse, virtual and physical workspaces, and then the evolution of what he calls the ICT Company.
So Lenovo metaverse, I mean we think of Meta and metaverse, we think of Nvidia and metaverse, maybe even Microsoft and metaverse. But I don't think the manufacturers, the ICT hardware, the big companies like Lenovo, Dell, they've been around the periphery but spent a lot of time talking about a vision of the future, things like digital twins and how their company, their edge-computing devices, their server devices and their software that they're working on building out is going to help build metaverse and robotic solutions.
They also are building devices, the AR glasses themselves. So, Lenovo is planning to be in the game. Now, I think Lenovo is thinking of a much more industrial approach. I don't necessarily think they're sitting back thinking about competing with Apple and Facebook and Oculus. I think they're thinking more about in a manufacturing plant, in a warehouse, the things that we've seen where instructions and information is going to be presented.
Also, the development of next-generation collaborative spaces, the company's thinking a lot about how do we move forward in a post-pandemic world with remote work and hybrid work and create intelligent, collaborative environments and hybrid workspaces. That was another thing that he spent time talking about which was very, very interesting.
Now, Pat, I think at the core, you and I know the portfolio of the edge and data center has absolutely been growing at a clip that could impress any analyst in this space. Now, this is Kirk's team. They've got a big enhanced lineup of ThinkSystems, Think Agile, ThinkEdge. They're running on both AMD and Intel. And that's been a big catalyst for the company's growth in these areas, Pat.
But Lenovo is one of these companies that sneakily and quietly continues to impress and grow and gain more market share. And they're moving in a really great trajectory. I look forward to spending a couple days with them here at the race hearing more about the business. But seemed like a really good Lenovo TechWorld, the executives, the employees, everything I saw in my social feed was encouraging. What they announced and talked about also piqued my interest.
Patrick Moorhead: Lenovo is the only company on the planet that does smartphones, tablets, PC, server storage, networking, software solutions and cloud and as a service. They're the only ones left. Huawei's no longer in smartphones. So, this is their once-a-year chance to tell the one Lenovo story that combines all of these together.
Some of the high points for me, yeah, I'm going to spend next week with the Intelligent Devices folks in New York. But they came out showing a Motorola smartphone that you press a button on the side and the screen raises up a few inches. And I think that was a … I like to call it, and it sounds negative but it's positive, a David Letterman stupid pet trick which is, "Hey, I'm going to wow you with something that's just amazing." And it does continue to wow even to this day.
On the Kirk Skaugen Data Center Group, there was an announcement, a big MOU between Lenovo and VMware to collaborate on the edge. And it's interesting, very infrequently do you actually see the words MOU or anything specific about some sort of strategic collaboration. And many times, we just blow it off because they happen so often. It's two companies agreeing that they're going to work together.
Well, what struck me here is this is with VMware and Lenovo, not VMware and Dell. And this is one of the first times I've seen VMware do something big which was infrastructure at the edge where Lenovo happens to be quite competitive. In fact, Lenovo has the broadest array of edge infrastructure out there. It's like, "You want it fanless, we got that. You want water cool, we got that. You need GPUs, we got that. You want to put something in an elevator shaft the side of a McDonald's, we have that."
So, that really struck me as incredible. It was also a reminder that in the metaverse, Lenovo is one of the few companies that's still investing in doing their own headset devices and platforms. Dell and HP have largely exited that market and they're leveraging other vendors out there. We haven't seen Apple yet with their head but they'll probably going to do that in 2023.
But all in all, Lenovo TechWorld was a good expression of what the company does end to end, the only company that has that array of technologies. The last two or three years, I had given the company feedback that you're operating as three funnels. You really need to do something more about that. You need to put solutions together other than just selling a server and PCs or selling a phone, a tablet and a PC together. You need to put end-to-end solutions together.
And under the leadership of Susan Blocher and a lot of the product folks getting together, they have put these end-to-end solutions together which quite frankly is very pleasant to see. I understand the previous two to three years, the company was trying to make its data center division and its smartphone division profitable, which they were big money losers before but now all three divisions are profitable. And now, you're seeing the investment of tying all those three businesses together and adding a fourth business on the services side which has its own general manager. So, all in all, really good.
So, Daniel, let's move to the next topic and that is IBM Earnings. To the surprise and the delight of IBM shareholders, IBM absolutely knocked out of the park. They beat on the top. They beat on the bottom. And they had a really good guide.
Some of the things I'd like to point out on the software side, it was all about transaction processing. I mean, up 23% and that's nearly a $6 billion business. And listen to this, Daniel, 79% gross profit margins. You got to love that. A $5.8 billion business with almost 80% margins. It's a beautiful business.
Second quarter in a row, the IBM infrastructure team absolutely delights. Half the size of the revenue from software, but infrastructure at 50% gross margin. Oh my gosh, death of the mainframe. It's dying. Long live the mainframe. IBM Z was up 88% on fire. If you want constant currency, okay, 98%, a doubling of the mainframe business which is completely amazing. Up from year on year 30%, that Z16 is absolutely kicking in. Congratulations to Ross Mauri and the team there.
And I'm going to final finalize with IBM Consulting. I don't follow them very closely, but nearly $6 billion in revenue at 26% gross margin. And it's like, "Wait a minute, what's up with the margins?" Well, Accenture margins are around 30%. So, let's just say Accenture's best in breed on consulting. There were around a respectable area. And some of the highlights there, big business coming in from Salesforce, SAP, AWS and Azure integrations. And hybrid cloud was up 28%.
And the final thing I'll say about the business is nine quarters of growth in consulting, net-net, IBM CEO Arvind Krishna. The strategy and the plan is working.
Daniel Newman: Yeah. You hit a lot of things on the head. And I think it's worth noting without FX, this quarter would have looked even better. The constant currency and the strength of the dollar has definitely weighed on every tech company with global exposure earnings. This was a good quarter, very good quarter. It would have been an even better quarter. And just think about that.
Now, you got to look at the macro-environment, Pat. Everybody came into this quarter thinking the earnings are going to be garbage. And if we've looked at the advertising like the Snap earnings early on, if you look at some of the chip data, some of the consumer, some of the downgrades that Apple has seen, there seems to be a clear agreement that consumer is going to be hit.
But this was kind of a coming out party for the enterprise part of the earning cycle to say, "Hey, maybe the enterprise cloud, AI, data center, edge, IoT, parts of commercial compute are going to actually hang in a lot better than people thought."
Patrick Moorhead: Yeah.
Daniel Newman: And this to me continues to be an indicator of businesses are going to make hard choices right now, but hard choices of hiring or freezing hiring versus investing in key technologies that are going to enable business to do more with data, deliver better customer experiences, secure and meet compliance requirements, where are you going to spend?
Well, we're going to stop hiring but we're going to build processes that are going to automate workflows and improve our enterprise and make sure that we come out of this pandemic a different company than we came into it, which is something that I think most of your best leaders right now are sort of indicating is that we came out of the pandemic and now we're going to have to come out- sorry, let me be more clear- coming out of this recession, so the pandemic came out, we accelerated, money was falling out of the sky, companies could hire everybody, spend everything. It was whatever it takes to get it done. Now, we're going to get more strategic. And this was very well seen in the numbers.
Now, this isn't all macro. Some of this is about performance. Arvind Krishna had a very clear vision. He spun off Kyndryl because Kyndryl was like a boat anchor to the company's growth. He understood that the company could not grow with a business like that that was continuing to be such a large percentage of revenue but didn't have any growth trajectory. So, let that be spun off, let the Kyndryl team focus on getting that back to growth. I think they're doing a decent job of that.
But IBM now is, "We're a cloud company, hybrid cloud. We're AI. We're automation. We're zeroed in on this. Higher margins, higher growth. We will deliver to the street even as a slightly smaller company." And clearly, that vision that by the way he shared with you and I sitting down at this year's Six Five Summit has come to fruition.
So, is the next quarter going to continue to be tough? Yes, I think the macro is tough, inflation, interest rates, tougher economy, bad policy coming out of Washington. But good companies perform well in every economy.
Patrick Moorhead: Yeah, I really enjoyed the conversation we had with Arvind at his office in New York, Armonk. And one of the things that you had stressed this big time and I think he acknowledged that technology can be anti-inflationary. Now, I'm wondering, "Wait a second, can technology be anti-recessionary where essentially business is going down but the way to get more business and lower your costs is to invest in more technology?" I don't know. Maybe that will be the subject of a talk next week.
But let's talk about a big topic that has come up that it's interesting. I didn't know if it was real or if it was fake. And that is what we're calling the China chip meltdown with some of the new rules that the Biden administration has brought out.
Daniel Newman: And by the way, Pat, this is a constant moving target. This is not a thing that any of us, even all of us that spend our time in semis every single day have every answer to. But what is going on is we have microaggressions going back and forth between the US and China right now. The China is aggressively pushing its policy. It wants to be the world's leader in advanced semiconductor manufacturing and development.
But here's the thing, Pat. Well, we may depend on China to make our smartphones and get them shipped to the US. They are heavily dependent on the US for key intellectual property and equipment that they're able to utilize to do things like advance this agenda.
Patrick Moorhead: Yeah.
Daniel Newman: So Joe Biden, President Joe Biden is basically putting a number of policies in place that is going to limit the capacity for US chipmakers and equipment-makers for semiconductors to be able to provide that equipment to China. Now, when we went through the whole CHIPS Act thing, we talked a little bit about the number of fabs in development about the amount of equipment being purchased.
Well, here we go. We're also trying to advance our own semiconductor manufacturing here in the US. We're building new plants and new facilities. And I think some of this in the backdrop, at least some of this has to be, "Hmm, who are we going to give our best talent and most available equipment to? Are we going to send it all to China for a short-term revenue win for these companies or are we going to make sure it stays here and it's outfitting the factories that are being built here in the US?"
Now, I think that's only part of it. I think the long and short of it is Xi Jinping is basically saying, "We're going to lead the world." And the US is saying, "Well, okay, but you've got a lot of work to do because now you're going to have to figure out how to get all this intellectual property and source all this equipment without our help."
Who does this effect? Well, the effect of the constraining of the chip technology being sent to China is mostly on the supercomputing and on the AI side. Those are the areas that I think we feel are most risky. And this is where you start to see the policy ties between economic advancement and national security.
Patrick Moorhead: Yeah.
Daniel Newman: And so, we understand that we need to be the leader in these particular areas, the leader in supercomputing, high-performance computing, artificial intelligence. And by basically enabling China to continue to spend so aggressively on the development, we're basically facilitating them to become the world's leading technology development and economy.
And I think we want to put the brakes on that while we figure out what we are doing here. So, Xi Jinping got his own semi factories. By the way, Apple loves working with China. I think it was YTMC, that company that Apple had to slow down its partnership with most recently because of these particular sanctions? But basically, Xi Jinping brought them in to talk to them about, "Hey, how are we going to withstand this?"
And it seems like everyone's trying to understand right now how big of a deal of is this, how big of a risk does this create? And of course when you start to hear this all happening, Pat, you can't not think about Taiwan. What does this mean, obviously, us putting pressure on China and us knowing that China could potentially put a big strain on Taiwan? And it comes full circle, Pat, that we now have economic development policies and national security policies converging at a scary aggressive rate.
And by the way, in the middle of having potential nuclear war in Europe, what are we doing? Is this the right thing? I've got more questions than I have answers, but boy is it getting interesting out there right now.
Patrick Moorhead: Daniel, I had to give credit where credit is due. That was an amazing breakdown of that topic. And one thing I'm just going to be additive here, there is definitely a relationship between what's going on in Russia and what Biden's doing in China here.
So, the US was looking for China to help us deescalate Russia. And while China didn't give a French kiss to Russia, it also wasn't very overt and that it didn't accept what's clearly an invasion of a sovereign country. And then the US couldn't be too happy about that because when Western Europe cut off energy, well, they couldn't completely cut it off but they cut it off as much as they could, who stepped up to buy more of Russia's oil? It was China. And that's essentially funding the enemy to build more arms.
One interesting thing we saw in the rearmament of Russia was they couldn't build tanks and missiles because they couldn't get the chips that they needed. And I thought that was a real-time example of the issues of not having sovereign chip design and sovereign chip manufacturing.
So, you hit it spot on by basically saying, "Hey, in the future, where did China come from?" So back in 1995, you couldn't get even direct access to China. So when I was a compact computer, I worked through Taiwan to get to China. And at that point, we used to do metal bending and plastic injection molding there. That's all they did.
I mean, not even breadboards or maybe for power supplies through whole type of electronics. They didn't even have surface-mount technology for PCBs. And PCBs, the green boards that you see the popcorn chips on. But to their credit, many rock stars in China culturally are PhDs and people who are smart. And you compare that to who we fan over, sometimes drug-addicted rock stars and NBA folks or NFL folks.
So culturally, they're all about moving ahead. And if you look at the GDP per person for any I would call them in-between first and second world, they're absolutely the highest growth. And then you add to that our displeasure we've done nothing about. Essentially, China built an island in the South China Sea, which by the way is not owned by China. It is open. And they put landing strips, aircraft carriers, I mean, everything right there that essentially extended their territories out.
I'm wondering though, Daniel, what's-
Daniel Newman: That's microaggression by the way. That is-
Patrick Moorhead: I know. I did. Your piece was so good but I did notice that. And then I'm going to use that and steal that from you. But it's the most novel use of a microaggression that I've seen. But I'm wondering now, what does China do? Do they dial down? Because they absolutely own the US for final assemble, right?
I mean, gosh, even back in 1997 when I was in China visiting a factory by Foxconn, they were doing Cisco gear, right? So, what is China going to do? Are they going to ramp down final assembly? And by the way, I talked to one of the smartest guys at Accenture site alum who just got a promotion to running all infrastructure at Accenture, basically says, "The calculus and the spreadsheets are changing. People are moving out of China at an alarming rate and going into India, Mexico and Singapore."
So, this China chips-
Daniel Newman: How long does that take though? So, say we have a real issue. I mean, I'm actually curious.
Patrick Moorhead: It takes years.
Daniel Newman: Yeah.
Patrick Moorhead: And in fact, Foxconn employs a million people to assemble iPhones. And they don't have enough people. So, you know what they do is they boat people in from Indonesia to do final assembly on iPhones. They don't have enough people in South China. So, this would take years. I think the people who would be hurt the most will be the people who have tonnage. Smartphone manufacturers who do final assembly in China, they will be hurt the most.
When you're selling billions of smartphones versus hundreds and millions of PCs and hundreds of thousands of servers, I think core infrastructure could move out in a year. I really do. We can do metal bending. We can do plastic injection molding. It might add an extra 5%, 10% to do it in Mexico. But you could absolutely do it.
Heck, Foxconn is building gigantic plants right over the border in Mexico getting ready for this. Heck, Lenovo who does their own SMT and final assembly, they opened up a gigantic facility in Juarez, Mexico. So, great topic. I love it. You nailed it. Somehow I found some additive stuff to talk about. So, let's move to the next-
Daniel Newman: Right away, buddy. Just one last thought. You'd think that being in war as if the ultimate final product needs to land in the US, there would be some economies of scale though because it does cost a lot to actually put these things on containers and keep this stuff moving. It would also help the supply chain to not be so far away.
Patrick Moorhead: Well, and in fact the supply chain is so jacked up that smartphones and the first builds of notebooks are actually put on jets as opposed to boats. So no, you are right and I always talk about the spreadsheets changing and the calculus changing. That is in the spreadsheet. And I should dig up a spreadsheet from 1997 when I was actually headstrong in this business.
It's funny, product managers used to actually run the show. We were many CEOs. We were deciding who did manufacturing. We were deciding how stuff was shipped. We would make the decision on whether it was put out on a boat or a plane or a train. By the way, HP has a fricking train that goes from the East Coast to the West Coast where they put goods on. They also have trains that connect Eastern Europe to Western Europe. So, God, I love this. Who thought supply chain could be so sexy?
So, Daniel, let's move to the next topic. And HPE had their annual security analyst meeting which is lovingly referred to as SAM. I have attended virtually or physically about six or seven times over the last 12 years. I wasn't able to attend it. But the company keeps moving forward and doing exactly what they said. And let me just hit the net-net here.
So, each year, a company will revise its SAM or its TAM. Essentially, what is the addressable market that we're going after? And I think the biggest one is that the company raised its SAM by $250 billion. So, essentially, they have access to $250 billion worth of business that they didn't have the prior year. And I will get to that.
But Tarek came on, CFO Tarek Robbiati basically said, "Hey, we did what we said we would do. Revenue EPS, free cash flow versus what we said in '21. And that's even at the same time during our supply chain challenges exiting Russia and getting hit hard on foreign exchange. Oh, by the way, we took $300 billion more out of cost between '21 and '22 than we promised you in 2020."
But, hey, heck, these are really about the future. So, what they did is they stuck to fiscal year '23 which was essentially a low single-digit revenue but better pass-through by about double when it hits OPEC. So, net-net between '22 and '24, transformation costs are going down, earnings going up, free cash flow conversion to the bottom line is going up.
So, I'm going to finalize with just some quick bullets on each of the businesses with which they carved up into cloud edge and data. And then, part of those integral to that are things like financing and compute. So, cloud really it's all about GreenLake baby. Increase in gross margin, increasing ARR, It's all about GreenLake and growing well above the industry average. Edge, they say they're going to take market share which is through edge switches, wireless LAN and SD-WAN.
Big surprise for me, Daniel, they said they're going to add data center switches and less was surprised sassy. But data center switches are owned by Cisco. Is there anybody still competing with them? Maybe in data center switches? So, I got to drill down on that or ask network analysts Will Townsend what the heck is going on there.
And then a data side, adding stuff, we interviewed Tom Black as part of the Six Five on the Road. But increase in DR, backup, replication doesn't sound sexy but, man, there is a lot, lots of money there. And compute, hey, it's what they were known for. We're going to increase the share on the edge. We're going to go after high-operating income business and we're going to take share out of Telco, which is interesting because it looks like they're going to run right square into Lenovo at least in Asia and then Dell here in Western Europe in the United States.
Whew. That's it. That's all I got, buddy. Check out my Twitter rant with all the numbers and all the slides.
Daniel Newman: Pat, you did a good job of digging into the numbers. I think this is a continuation story. I think if you go back to some of the commentary I had about IBM, HPE is very much in the same boat. They have the same opportunity, slightly different portfolio and products. But the fact to the matter is hybrid cloud, edge, high-performance computing, storage networking, this is the areas. It's been a multi-year show for Antonio Neri and the team about this migration to everything as a service.
I continue to believe that HPE and GreenLake were at the forefront of this, understood and identified the trends early, built a comprehensive portfolio that looks far more impressive than its competitors at this moment based on the crawl for how it's doing the on-prem cloud. The growth, it continues to be sort of hard to be excited about. It's hard to be like, "Oh my God, 3%." And that's been the challenge.
Now, I've broken this down on my earnings recaps a number of times where I've looked at, look, when you move away from a CapEx model where you're selling big high revenue and you go to this subscription approach, you tend to knock off short-term top line gains in order to grow the ARR. But we all know that companies with large ARR are more valuable than companies that sell on CapEx.
So, the strategy is good. The market is demanding a faster pace of growth. That's why the stock has moved sideways. But I think as industry analysts, Pat, we have to look at the products, the services, the portfolio and the customer and say, "Are they meeting the need of a customer right now?" And I would say in most ways, HPE has done a very good job.
Now, again, we're still early days in terms of overall public cloud workload migrations. And this is actually why it's so opportunistic for HPE is they are going to be one of the companies sitting in the whole position, Grand Prix joke, of this next wave of workload migration. And if HPE executes well with its current legacy customer base and of course by partnering strategically with the hyperscale cloud companies, they do have an opportunity to grow.
Now, competition will be fierce. We've talked about Cisco. We've talked about Lenovo. We've talked about IBM. All these companies have some crossover into what HPE is offering. But HPE is a brand with great provenance. They've got a strong portfolio. They were early to the game. The distribution of services are on the front edge of what's out there for on-prem cloud. And this meeting further reiterated that, overall, good stuff, long-term, robust. But of course, we'd all like to see the growth numbers a little bit higher, a little bit sooner.
Patrick Moorhead: That was a good adder there.
Daniel Newman: Thanks, man. You didn't leave me much so I'm practicing adding something to nothing.
Patrick Moorhead: Well, we both have to. I look at it as a challenge. I figure if I can't find something additive to you and you can't find something additive to me, then I guess we don't need both on the show.
Daniel Newman: Yeah, let's just do, we'll just switch off weeks. I mean, we're busy.
Patrick Moorhead: Exactly, exactly. No, I don't take a nap after that. So I-
Daniel Newman: I mean, it's five diatribe where we just sit and rant for 30 straight minutes. Absolutely.
Patrick Moorhead: Good. Somehow you and I, we both individually find a way to spread it out for an hour.
Daniel Newman: The Six Ten, welcome to the Six Ten Podcast.
Patrick Moorhead: Yes. Yes. Okay. Hey, let's move to our last and final topic and that is IBM comes out with an ML Inference Card. So, we should be surprised but we shouldn't be surprised, Daniel, at this and that we saw when the Z16 ship came out, it had an integrated AI block called Tellem. Okay.
So essentially, what the company has done is they have taken that block which is very scalable and they talked about this.
They made a much bigger chip and then they put it on a PCIE Express card that you could put in basically any server out there.
There wasn't as much information about the chip and the card as I would have liked. And I actually had to ask IBM a couple questions. I never saw the word inference in the blog. And man, I looked at it, but I did see training in there twice. So, I was wondering, "Hey, wait a second, Tellem was inference, real-time inference, a low-latency inference. Is this their training play that you could run in a power or in an X86 system?" But the answer is no. This is absolutely an inference card.
And the key here is as we've seen and sometimes I think it's better to be later than first, the industry has gone from a very high degree of precision, 32-bit to 16-bit to 8-bit to 4-bit where you don't need all of the accuracy to do good inference.
So, this is a low bit-rate inference card. I don't know how many watts it's at so I don't know how small the form factor. It could be at the edge. I don't know if it needs passive or active cooling. So, they left a lot of questions out there. But I think the big story here is that IBM Research is doing things that are surprising us all.
You and I spent, gosh, three days between Yorktown and where was it? Yorktown, you and I both have been to Poughkeepsie for Z. What was the third city we went to?
Daniel Newman: Albany.
Patrick Moorhead: Yeah, Albany NanoTech. So, this came out from the research group, not the product groups. So, I think we're going to have to see exactly how this is productized in the future. But I think it shows the very high capabilities of the IBM Research team that you and I have spent a lot of time with. Why didn't they tell us about this when we were on site?
Man, they even stealth us, Daniel.
But listen, you can't tell everybody everything. But we're going to have to get these folks on the Six Five Pod to tell us more about this and what they're going to do with it.
Daniel Newman: I know we're talking to Rob Thomas next week about some Watson ML. Maybe we could sneak in an AIU ask, but I'm not sure he'd be the right person because it's in research.
Pat, I'm going to give you a paragraph out of my impending research note. When will the AIU chip ready for enterprise use? How much will it cost? Is it a work in progress already in mass production? Those questions weren't clear from the initial AIU announcement. What is clear is that IBM recognizes it's beyond time to change the way AI computing happens.
Now, a little bit market-y maybe when I say that, but what I walked away like you was there's a lot of questions yet. But I do like very much that IBM is continuing to plan its flag. It's leaning into semiconductor manufacturing design research. And by the way, with the recent passage of the CHIPS and Technology Act, we know that IBM has its hand up in saying, "Hey, we're another company with really tremendous engineering talent, manufacturing capabilities or research to support those capabilities, intellectual property."
So, over the year, Pat, we've seen the two nanometer announcement come out from IBM. We're seeing the AIU which we've needed another acronym, by the way. I feel like this is important that we add this to the GPU, VPU, DPU, CPU.
Patrick Moorhead: One more.
Daniel Newman: What?
Patrick Moorhead: QPU.
Daniel Newman: Quantum Processing Unit, nice. But like I said, I look at this more as IBM. Really like I said, planning a flag, raising its hand, clearly articulating its intent to participate in a more meaningful way with its intellectual property democratizing and making it available to the market. And in an era of US-based semiconductor, design and manufacture being more in demand than ever before and IBM's obvious improved performance based on our third topic. It's not a terrible time for IBM to make sure the world knows it's also making big contributions in semiconductor technology.
So, that's where I saw it. It's interesting. It's exciting. There's so many more questions than answers right now. But Pat, it wouldn't be the Six Five if we didn't put a little speculation and an analysis around what was sort of a loose but exciting and interesting press release.
Patrick Moorhead: Yeah, probably the most important which I forgot in my diatribe was software. What is the middleware that it's going to be using, right? Does it use CUDA? Does it use oneAPI? Is it going to use what AMD is creating with its combination with Xilinx? We don't even know what middleware that this runs. But no, a lot of questions and look at us, we just fell right in. Here we are talking about it on the pod with very little information.
Daniel, this was a great show. I really enjoyed it. I feel like we're getting on our game. Getting more than four hours of sleep helps me a lot to crank this stuff out. What are your next couple of weeks look like? Where are you headed?
Daniel Newman: Yeah, it's a really busy and hectic couple of weeks. I got a little bit of top secret work going on here. I've got some internal meetings going on and some strategic CEO meetings. And then, I'm heading off back to the West Coast, a big event for Twilio. There are some Cisco events. Honeywell's got some events.
By the way, we did just launch a global environmental sustainability index with Honeywell this week where we talked to more than 650 of the world's leaders in sustainability to understand their intent, their adoption and their practice. I'm not talking about is it good or bad but how practical and real is it and how are they able to manage and actually track what they're doing? That was a big moment for us.
So, thanks for giving me a chance to plug, Pat, because we spent almost a year building that. It's in market. I'll put a link in the show notes.
Patrick Moorhead: Yeah, I saw it. It was impressive I think. And you showed me and I think my snarky response was, "Did you actually do that?" That's my way of saying it looked really good and well-reviewed.
Daniel Newman: How about you? I mean, other than sitting in the paddock, Patdocks, for the next couple days, what do you got going?
Patrick Moorhead: Yeah. So, next week, I'm spending, gosh, four days with the Lenovo IDG executives. They know how to do it right. It's one big year. It's deep. Standard great hotel in New York City, the NoMo SoHo Hotel. That's interesting.
And then week after that, I'm going to the Cisco Partner Summit. And that same week, I'm going to Honeywell's big event down in Orlando. And then, I actually have a week at home which is weird before you and I go to Maui with the Qualcomm Tech Summit.
And then two weeks after that, we're at AWS Reinvent. But we're not done. We're taking the Six Five on the Road to the Lattice Avant Launch Event. We've got Marvell Analyst Day. And we might be shooting some videos for an unnamed company that does LiDAR.
Daniel Newman: Oh, by the way, we'll also be on the ground at CES. But yeah, whatever buddy, let's stop talking about the future and let's be like all good analysts are and make really great insights as to what's happened in the recent past. Oh, wait, that's for everyone else. That's not us. That's not what we live by.
Patrick Moorhead: Yeah. I know we like to, like I always tell people, if you're looking for how many rack servers sold in Hungary in the third quarter, we are not the company for you. We're talking about what to do in the future, what are your opportunities, hence the word strategy in my name.
Daniel, we've got to wrap. It was great seeing you, my friend. And we're going to spend Saturday and Sunday together like besties. And I'm going to swing by Lenovo. I'm going to spend the day with Qualcomm. But I'm going to swing by and give you a big hug at Lenovo. But-
Daniel Newman: Tell Don that if he has a pass for me, run it over and I'll come by and I'll say hi.
Patrick Moorhead: All right, buddy. You got it. So this is Pat Moorhead and Dan Newman for the Six Five Weekly Podcast, Episode 143. We really appreciate you tuning in and we'd love for you to let us know how you like it, what did you like, what did you dislike. We're on Twitter. We spend way too much time on there.
But hit that subscribe button whether you like us or hate us because even if you hate us, you can come in and debunk us and tell us where we're wrong. So, with that, we're signing off. Take care. Have a great morning, afternoon, evening, wherever you are on the planet. Ciao.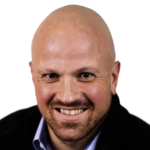 Daniel Newman is the Chief Analyst of Futurum Research and the CEO of The Futurum Group. Living his life at the intersection of people and technology, Daniel works with the world's largest technology brands exploring Digital Transformation and how it is influencing the enterprise. Read Full Bio